Do you love exploring the dark depths of human depravity? Does murder and mayhem fascinate you? Whenever you are on Netflix, do you find yourself drawn to shows like Abducted in Plain Sight or A Murder in the Park? Well, what if I told you that you can get paid $1,000 to watch true crime documentaries.
Streaming service MagellanTV offers over 2,000 documentaries on almost every topic you can fathom. Currently, the service is accepting applications for the "crime watch dream job." The process is simple. Interested applicants apply for the job online through May 4. Your application is your opportunity to tell MagellanTV how you are the number one true crime fan. You can even create a short video submission if you really want to show your enthusiasm for all things grizzly. A winner will be chosen within 10 days of the final application date.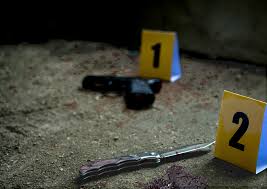 Once chosen, the winner will be given 48 hours to stream 16 true crime documentaries. Documentaries you will be watching include "Killer in the Family," "Jonestown: Paradise Lost," and "Manson 40 Years Later." The winner will marathon watch all 16 documentaries for a total of 24 hours worth of streaming. MagellanTV will provide guidelines for how the winner must share their crime binge on social media. Once completed, you walk away with $1,000. You will also get a free 1-year membership to MagellanTV, three 3-month memberships for friends and family, and some cool swag.
Obviously, you must be 18 or older to apply for the job. If you love true crime, then put that passion to work and earn yourself $1,000! You can apply and read all of the rules here.
Author