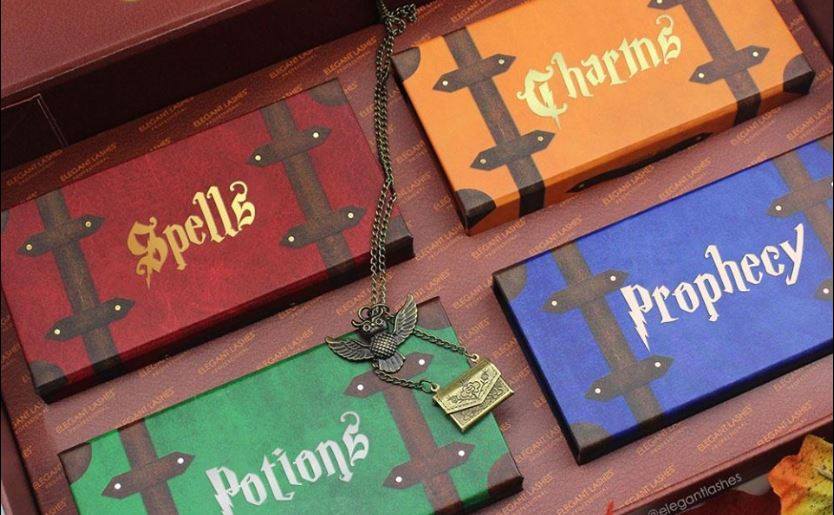 Bring Magic To Your Makeup With These 'Harry Potter' Themed Lashes
"Geek your heart out with the whimsical Witches & Wizards Collection, featuring four handcrafted custom color-blend lashes inspired by your favorite stories of magic and friendship! Each cruelty-free vegan lash is thoughtfully designed to be subtle enough for everyday wear by everyone, and comes in a beautiful Magical Collector's Trunk with a special magical pet included to accompany you on your adventures!"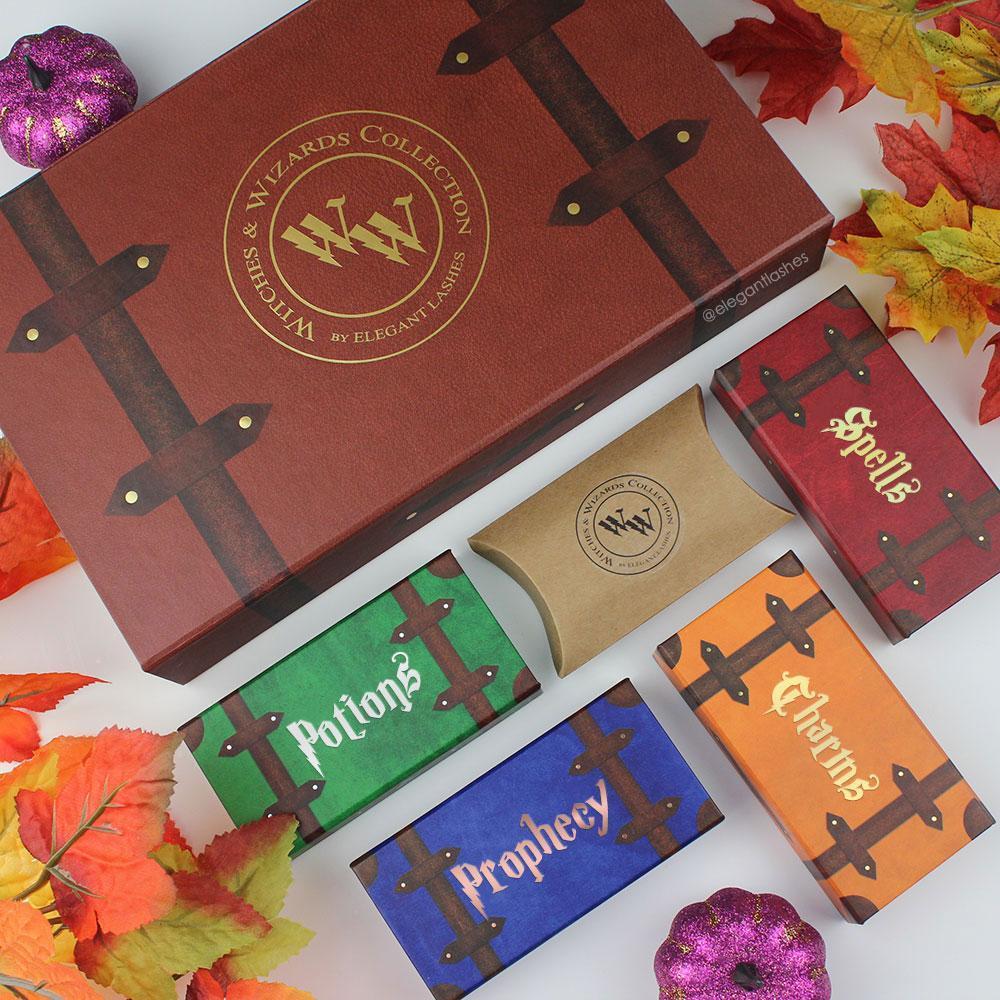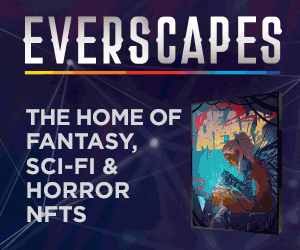 Available here for Pre-Order, these lovely lashes start making their way to their new homes March 31st. Limit is 3 sets of lashes per order with all sales being final.
Just admire the packaging reminiscent of your favorite Harry Potter Houses. The detail alone is enough to make one swoon.
Each lash with a highlight of each other house colors.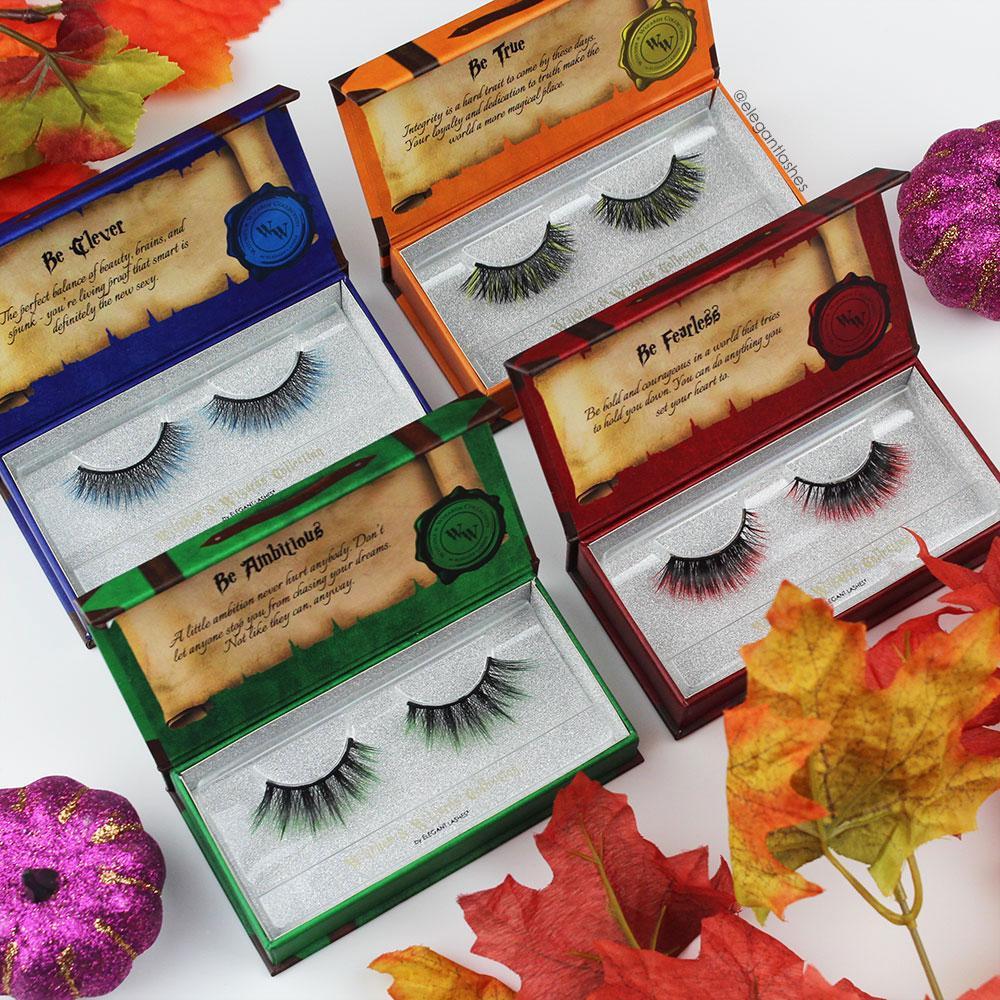 Witches & Wizards Collection® includes:
Magical Collector's Trunk (attractive PR box makes this the perfect gift!)
❤ SPELLS ❤: Fiery red ombre tips and luscious wispy shape are sure to put a spell on you!

? POTIONS ?: A sickening spiky lash that adds a splash of edginess and a pinch of sass to your look!
? CHARMS ?: A delightfully fluffy lash boasting playful yellow pieces stacked between two layers of decadent criss-cross lashes for MAJOR eye-opening volume!
? PROPHECY?: Soft and feathery layers and a gorgeous blue ombre effect brightens the eyes while giving an irresistibly sultry effect!
Adorable vintage bronze owl + envelope pendant necklace (ARV $13), lovingly packaged in classic brown paper & hand-tied twine – because everyone needs a magical pet! ?
Vegan & Cruelty-free
Lashes are reusable up to 20x with proper care
100% Recyclable packaging

LIMIT 3 PER CUSTOMER. All sales final.
Adhesive not included for allergy/sensitivity reasons. Choose your favorite glue here!
Sign up to Receive the NERDBOT News!