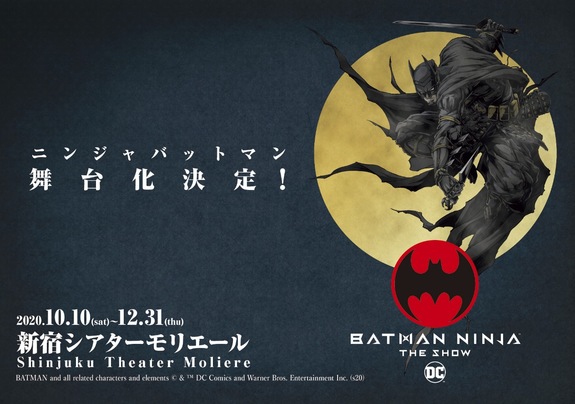 Ninja Batman To Be A Live Action Stage Performance
Well once again another amazing stage performance is coming to Japan. Only this time it is the 2018 movie Ninja Batman to be on the stage from October to December this year! So only a limited time engagement. All the details can be found here. It will all take place at the Shinjuku Theater.
The synopsis of the movie:
"Batman Ninja takes a journey across the ages as Gorilla Grodd's time displacement machine transports many of Batman's worst enemies to feudal Japan – along with the Dark Knight and a few of his allies. The villains take over the forms of the feudal lords that rule the divided land, with the Joker taking the lead among the warring factions. As his traditional high-tech weaponry is exhausted almost immediately, Batman must rely on his intellect and his allies – including Catwoman and the extended Bat-family – to restore order to the land, and return to present-day Gotham City."
Sign up to Receive the NERDBOT News!
[tipjarwp]