Honestly, I love a good bbq, I am just not a fan of bbq sauce (don't @ me). Nothing like having a few beers with some friends over an open fire after gorging yourself silly on potato salad and hamburgers. The crackling fire, the cool heated crisp wind, and the charcoal that is shaped like skulls burning ever so bright.
Yeah you read that right, skulls in the shape of charcoal.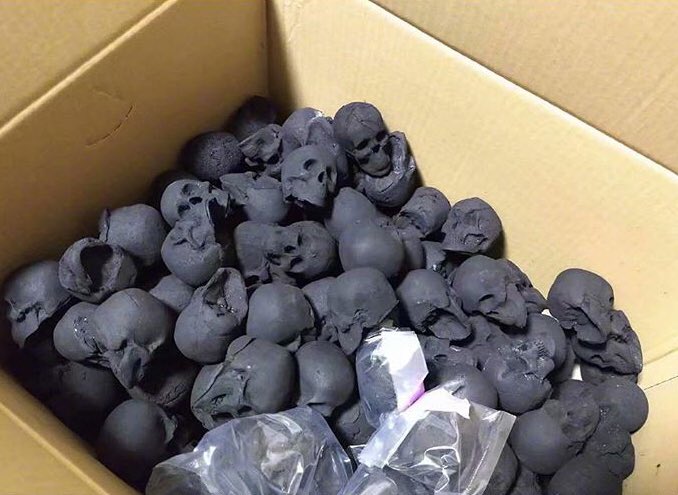 The genius behind this goes by the name of Sekisadamu he randomly came up with this idea and showcased his artwork at the Wonder Festival in Chiba, Japan. He tweeted out that he would be selling his creation;
People went nuts and he sold out in less than an hour and the demand for this product skyrocketed. And now you can get your hands on it as well by going to this link. Honestly these are so amazing looking I am gonna have to get some for myself. Nothing like showing your dominance to your neighbors then by lighting a few skulls on fire.
Author