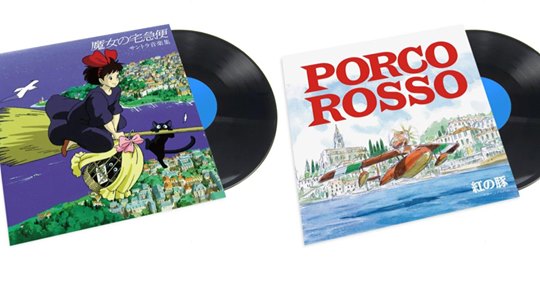 Porco Rosso And Kiki's Delivery Service Soundtracks Now Available On Vinyl
I love vinyls. I distinctly remember sitting in front of that gaudy stereo as a kid with the oversized headphones and looking through my parents collection. I would pick out a Beatles album from my dad's collection and count out the threads to get to the song I wanted to listen to. Ah, those were the days. Hell even today I would love to have one, but sadly I don't own any records. That is until I found out that the soundtracks from Ghibli movies will be on vinyl.

Now it's only Porco Rosso and Kiki's Delivery Service, still that is more than enough for me. Ghibli is WIDELY known for having amazing soundtracks (as well as some food porn). If you don't believe me, here give these a listen to.

Beautiful, right?
Sign up to Receive the NERDBOT News!