Christmas trees are always a super important part of Christmas, but people can get really interesting with what kind of tree they have.  Some have trees with funky colors, some have trees shaped a specific way, or some strange idea that incorporates the tree in a very creative way.  For many people, seeing unique Christmas trees is always really cool.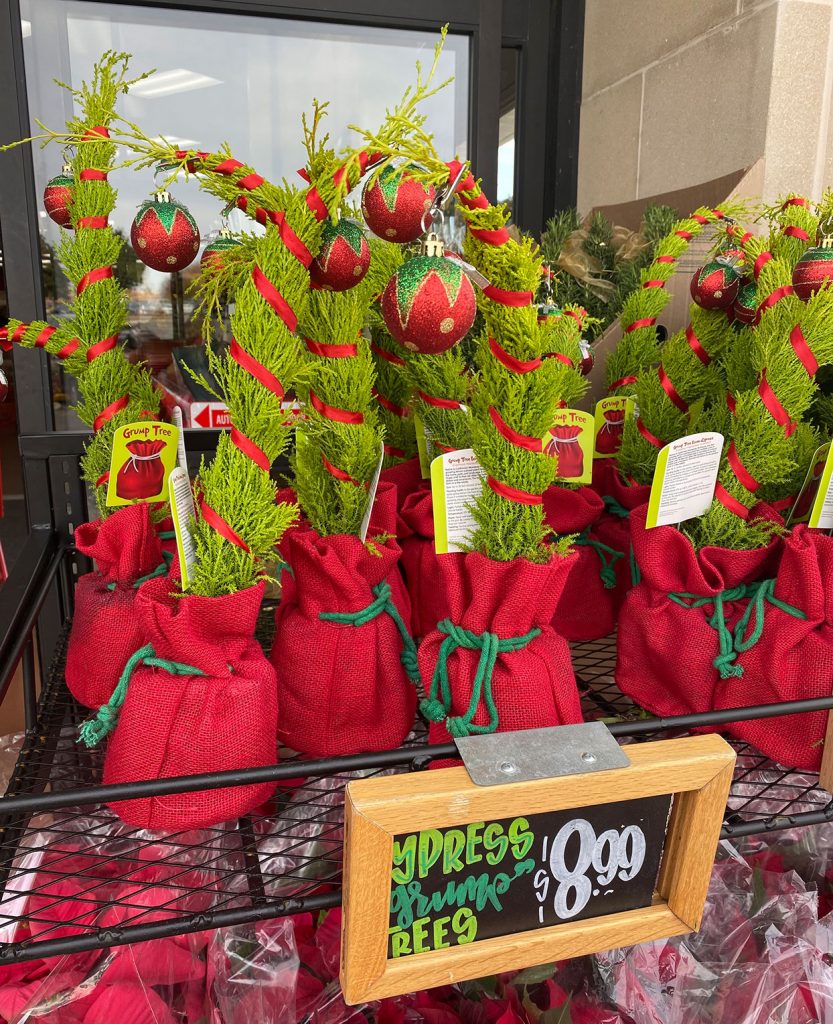 Some people like their trees to be themed, and if you're a fan of the Grinch, this tree will be just the thing for you this holiday season.  Trader Joe's has introduced their "Cypress Grump Tree", a slouched little tree with a lot of personality. Small but cute, the tree stands wrapped in a bright red ribbon, and it leans to one side with a giant decorative red ornament weighing it down to give it a funky curve.  The pot that holds it is about four inches wide and is carried in a red sack at the bottom of the tree.
Despite the small size, they actually come with instructions if you want to plant it in the yard, where it can grow extremely huge; a nice alternative to throwing away a tree at the end of the season.  You can also remove the ornament after the holiday season to let it grow upright if you so please.

These weird little trees can be bought for $7.99-$8.99 depending on the location.