Batman Day is tomorrow, September 21st this year and DC has created a helpful map for those of us who want to celebrate it. It shows companies that have signed up to do something special to honor the bat. You can click on the map or search by area.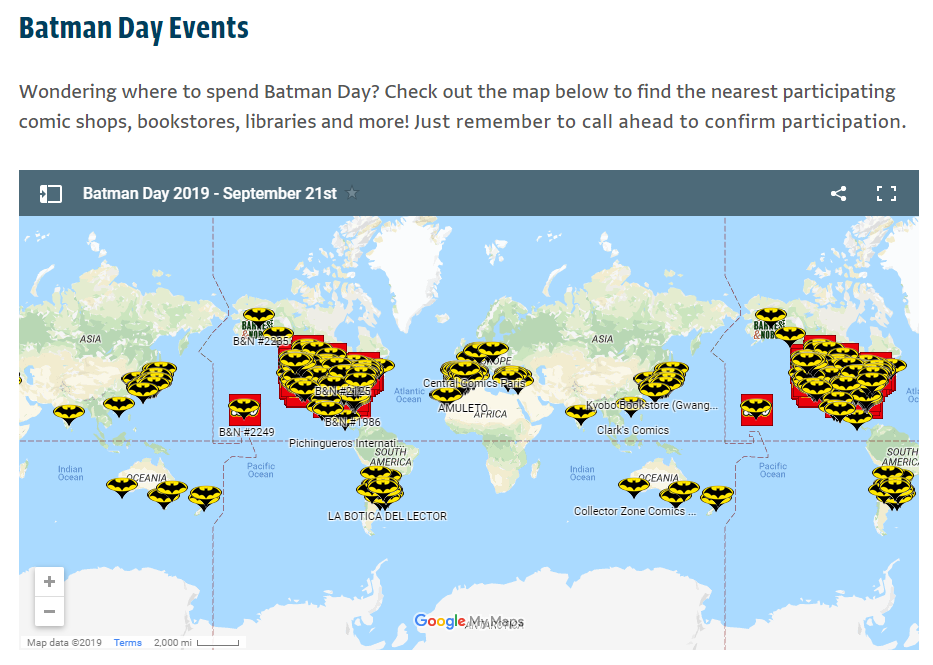 You are also able to see a Bat Tracker which will show you where the signal will be showing in a city near you.
If you are local to the Pasadena area you can also check out Nerd Expo this year which is a cosplay and nerd convention. They will have the voice actor for Poison Ivy from Batman: The Animated Series, Diane Pershing.
How are you planning on celebrating Batman Day? Who is your favorite Batman? Tell us in the comments!