In what appears to be a very elaborate Saga cosplay, a man in Virginia has been delivering tube televisions to some very lucky neighbors.
I can't get over how awesome and truly thoughtful this man is. First of all he is delivering FREE TVs! Perfect for hooking up old consoles or setting up in a kids room. People have called the authorities to report the suspicious behavior and police have been taking the televisions to recycle them.
The TV Santa left over 50 TVs so far in Glen Allen this August. Residents of Henrico County know it's a prank but a very elaborate one. In fact, this time last year televisions were also distributed, but in a different neighborhood.
If you live anywhere near Glen Allen maybe start leaving some VHS out for this TV Santa instead of cookies. A cute little arranged tray of nothing but VHS copies of the Keanu Reeves classic Speed.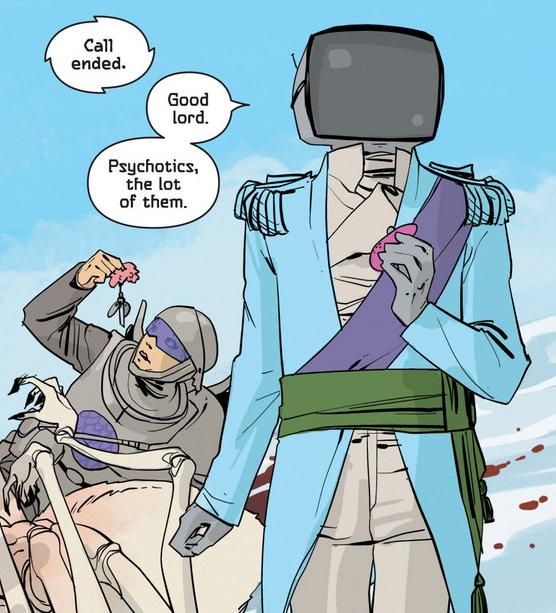 For those of you who don't know who the TV headed man is in Saga you can pick up your copy here. Really, it's a fantastic story.