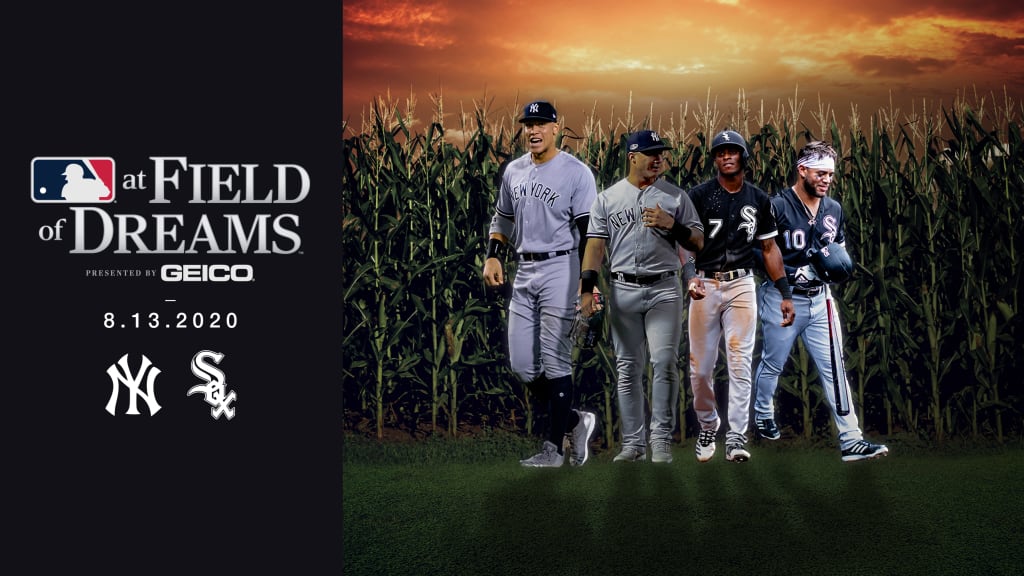 The New York Yankees and the Chicago White Sox will play a regular season game at the site for the movie Field of Dreams. The game will take place on August 13, 2020.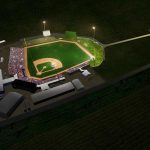 An 8,000 seat stadium is being built on the Dyersville, Iowa film site, and will include windows in the right field walls to allow views of the cornfields. Fans will follow a pathway through the corn to reach the ballpark. The game will be broadcast on FOX. The "MLB at Field of Dreams" event will be presented by GEICO.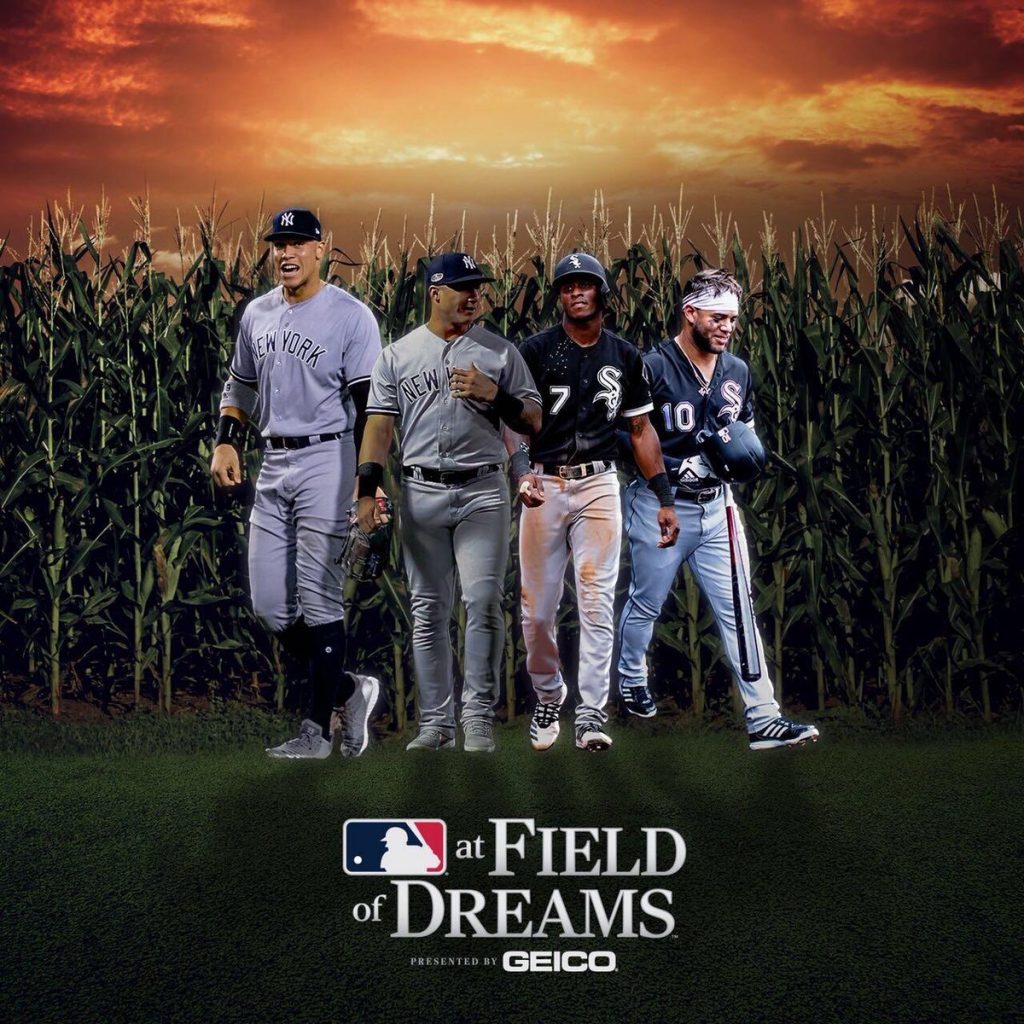 The movie Field of Dreams tells the story of Iowa farmer Ray Kinsella (Kevin Costner), who one day hears a voice telling him to build a baseball field while he is walking through his corn. He builds the field and is soon visited by the ghosts of dead players who relish the chance to play baseball again. The film also starred James Earl Jones, Ray Liotta, Burt Lancaster, and Amy Madigan. The iconic movie quote "If you build it, he will come" is ranked as the 39th top movie quote of all time by the American Film Institute. The movie's 30th anniversary was recently honored by a return to theaters as part of TCM's Big Screen Classics series.
Jerry Reinsdorf, Chairman of the Chicago White Sox, is quoted as saying "Field of Dreams is an iconic, generational baseball story built upon a deep love of the game that transcends even the most impossible of circumstances…. It seems very fitting that 30 years after the film's debut, MLB will build a ballfield in an Iowa cornfield where we will come to play a game so that baseball fans can create their own memories to be cherished for decades."
Hal Steinbrenner, Managing General Partner of the New York Yankees, said "The Yankees organization is proud to participate in such a unique celebration of baseball. Field of Dreams captures the pure essence of baseball, and it continues to bring generations of fans – and families – together to embrace its timeless roots."
The "MLB at Field of Dreams" event will be the first Major League game played in Iowa. As Governor Kim Reynolds said, "Field of Dreams captures the uniqueness of Iowans' can-do attitude, and there's no better place to host our state's very first Major League game than this legendary baseball field in Dyersville. As the famous movie quote goes, 'Is this heaven?' 'No it's Iowa,'"
Sign up to Receive the NERDBOT News!