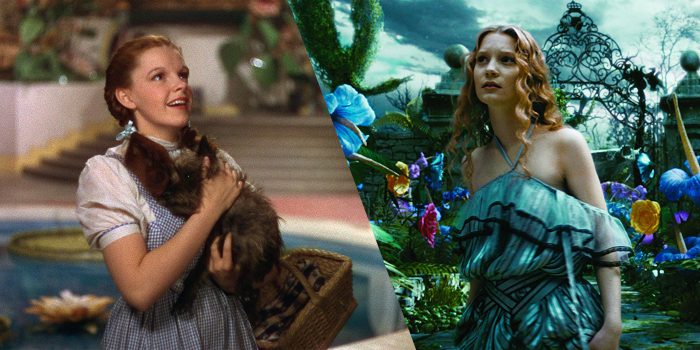 Alice in Wonderland/Wizard of Oz Crossover in Development
With Alice in Wonderland and The Wizard of Oz being public domain properties, Netflix has decided that there needs to be a crossover. In movie form.
And we are all about it!
The project is being called Dorothy & Alice for what is being called a "fantasy adventure epic".
The premise involves Dorothy, a nightmare prone girl, and Alice (who knew?!). They meet at a home for girls who also experience troublesome things, and from then on it's down the rabbit hole and a long long way from Kansas.
To write the script, Netflix has reportedly hired Anna Klasses, who confirmed the news on Twitter saying, "The Chesire Cat is out of the bag. I'm writing DOROTHY AND ALICE for @netflix…"


Here is the synopsis of the original script:
The original script found Dorothy Gale haunted by nightmares of Oz's impending destruction. Sent to a home for others like her who experience troubling, vivid dreams, she soon befriends Alice, a mysterious girl who involves her in a perilous quest to not only save the worlds of imagination, but the world as we know it.
It's since been reported that Klassen will be taking the project in a "different direction." So far that is all we know about the project. Hopefully we will get more soon.

Who else is excited to see this film by Netflix?
Sign up to Receive the NERDBOT News!