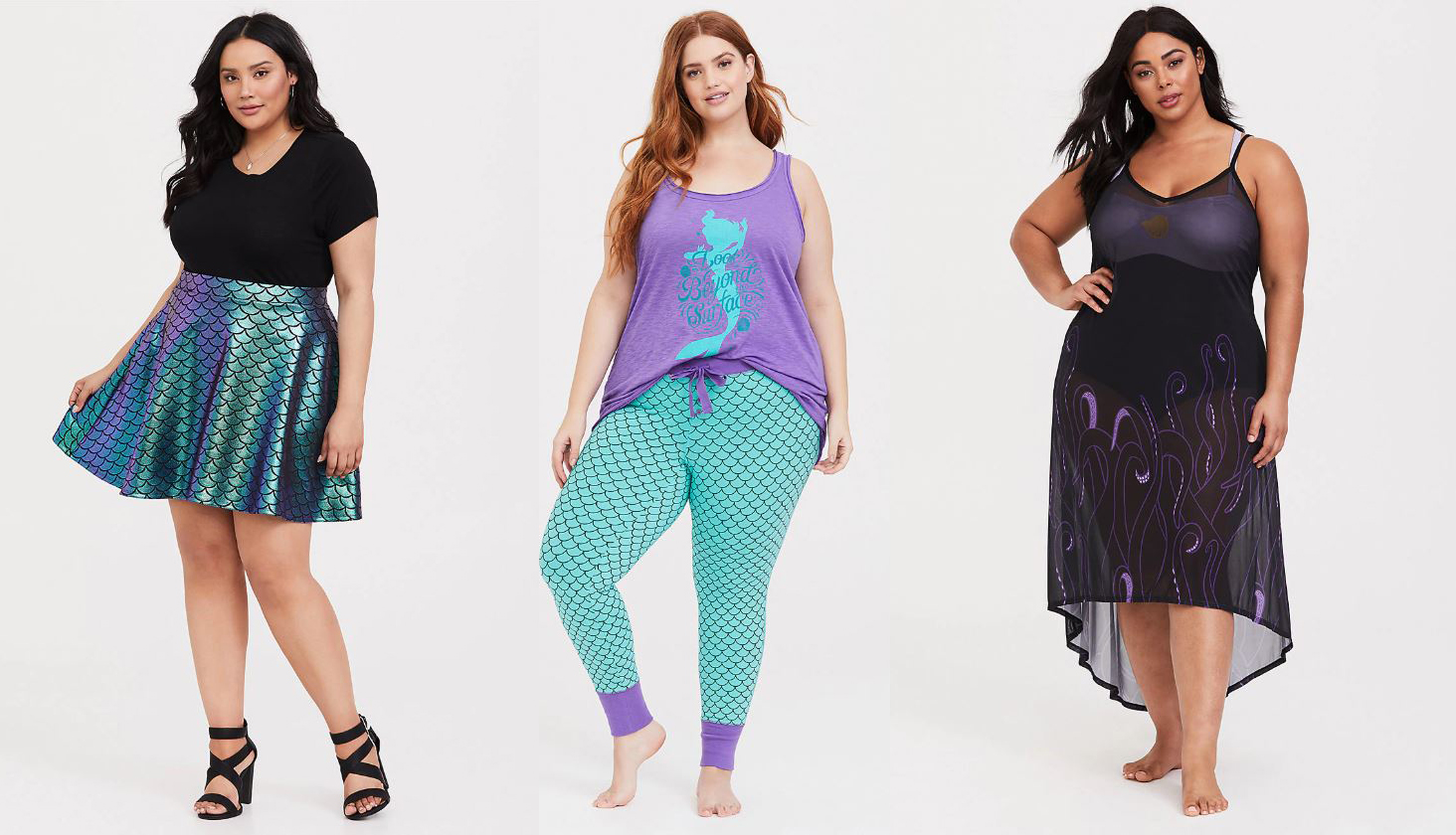 Torrid Has a New Little Mermaid Collection!
This year a special Princess that my big sister loves with her whole heart turns the big 3-0. That's right The Little Mermaid celebrates their 30th birthday this year. Seems like yesterday that my parents took my siblings and I to go to the movie store to pick up that classic VHS. I distinctly remember my sister and I trying to be mermaids. Now that I'm older I appreciate the movie, but I'm always going to be a bigger fan of Sleeping Beauty. Just recently Torrid has released that it will be releasing their own line of clothing for the big 30. That's right ladies we are getting cute and comfy clothes from rompers to leggings to swim suits!

These are so cute! And will be released this spring! My fellow mermaids rejoice! Waiter, I'll have one of everything.

Sign up to Receive the NERDBOT News!