According to Movieweb, Bill & Ted 3 titled Bill & Ted Face the Music will start production this spring. If so, it is possible the movie could be ready for a Christmas release. Stars Alex Winter and Keanu Reeves will reprise their roles as the title characters. Keanu Reeves will have to fit filming of Bill & Ted 3 in with his promotional tour for John Wick 3 so he has a busy future ahead.
The first installment in the series, Bill & Ted's Excellent Adventure premiered 30 years ago on February 17, 1989. It was followed by the sequel Bill & Ted's Bogus Journey in 1991.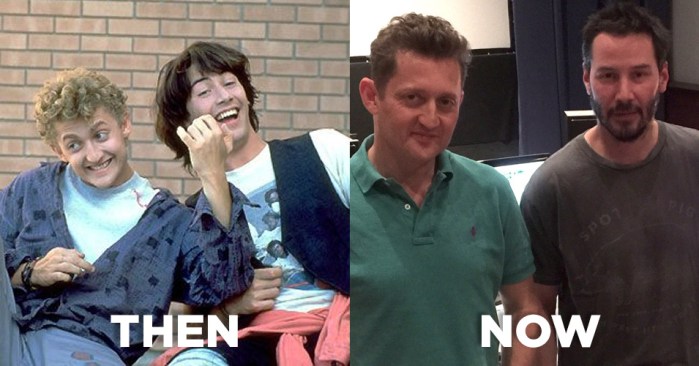 In the third movie our title characters are now middle-aged dads who are wondering why their lives didn't turn out as planned. They have yet to write "the greatest song ever written," although a visitor from the future warns them that their song is needed to save life as we know it. The duo set out on a time-traveling adventure to find that song and restore harmony to the universe.
They find much more than a song.
Are you excited for the new Bill & Ted Movie? Tell us in the comments!