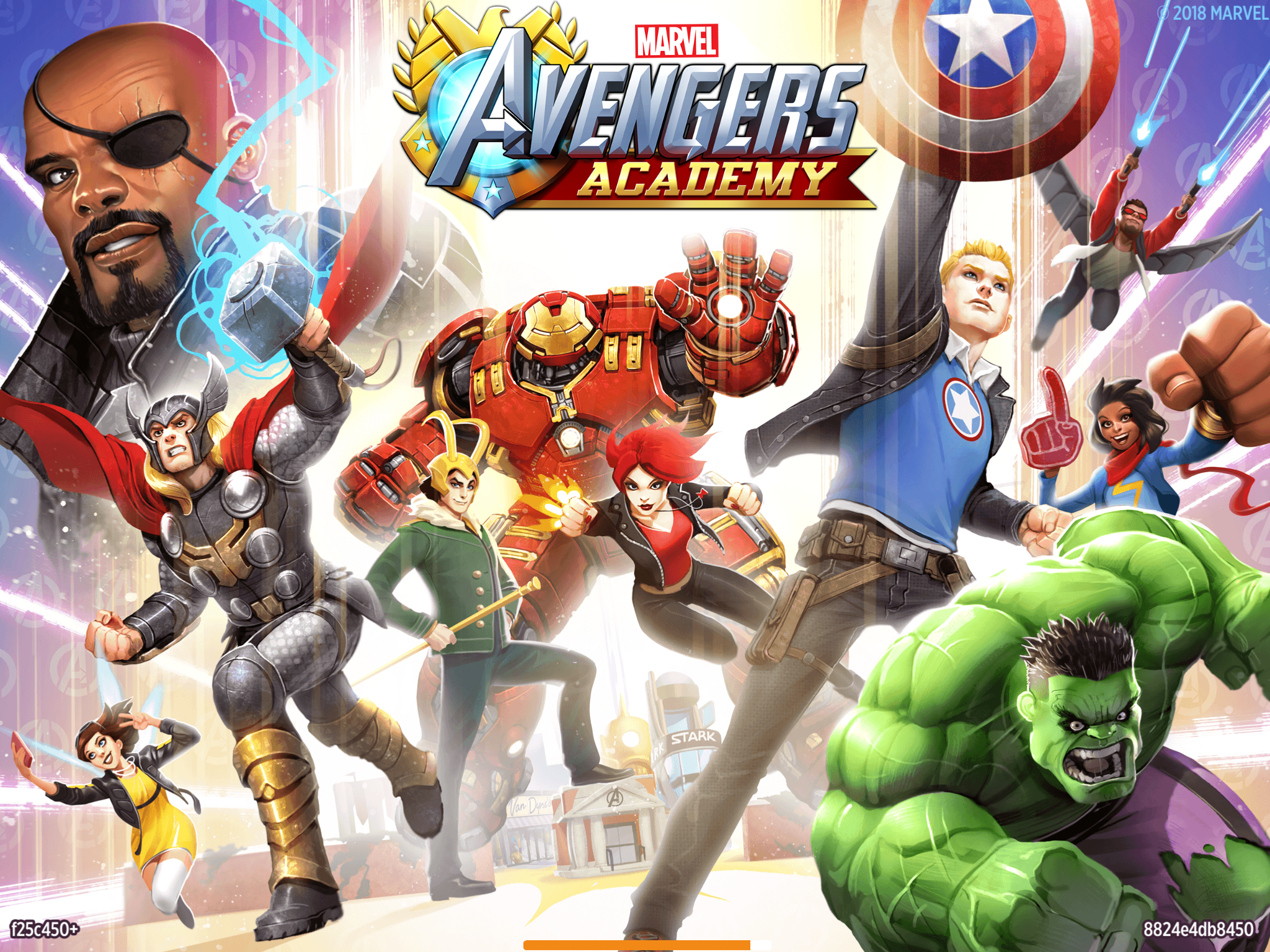 RIP Avengers Academy, Another Avenger Game Bites the Dust
By B.A. Walsh
On its 3rd anniversary, Marvel Avengers Academy closed its doors and all of its teenage heroes moved on to bigger and better things. They've saved the world over and over again but sadly the students couldn't save their game.

What had attracted me to Avengers Academy was the sense of humor and whimsy in the dialog, stories, and animations as we followed teenaged versions of our favorite heroes and villains through some wacky adventures at the school.  
There were Loki's sarcastic comments and ridiculous nicknames for everyone (Bird-Man, Bug-Woman, King Potato, and Patch-Man to name a few), Wasp's aggressive enthusiasm, Hank Pym's reckless obsession with Science! as well as the spiffy or outlandish costumes you could get for your characters (Banana Maria Hill, Penguin Falcon, Franken-Punisher, Pirate Wasp, Cap-Wolf, and Lokitty were some of my favorites). As you worked your way through special events you could get some fun decorations or bobble heads to place around your school (although space on your academy grounds soon became an issue). In recent times the special events seemed to come more frequently and some of the new characters introduced were less well known. The fighting was revamped and some characters were refactored to accommodate. Then, like the dusting in Infinity War, suddenly it was all over.

I guess I should have figured that once I acquired some items that would drop resources "for life" that the life of the game was running out. It seems to be the way of things for me and Avengers games. I don't get to play a lot so it usually takes me a while to acquire any good gear or rank up my characters.  And about that time…. Well, let's just say the Academy closing is just another in a string of Avengers games biting the dust on me.

The first Avengers game I played was Marvel's Avengers Alliance. Sadly, I had to suffer through its death on both the Playdom website and on Facebook.  No more Spec Ops, no more PvP, my agent was out of a job. Somewhere in there Marvel: Avengers Alliance Tactics came and went in less than a year. It was cool getting to play the characters in 3-D, but unfortunately there weren't really enough different missions when Tactics launched so play became rather repetitious. And when people would raid your base and take your stuff…. The resulting frustration level with the game meant that it wasn't as much of a letdown when Tactics got scrapped.  It had some potential but never really got off the ground.

Marvel Heroes 2016 stepped in and took over for my loss of MAA.  It had lots of different places to go on the missions and several chapters of story to follow with additional special events. The graphics were quite nice and some locations even got a redo during the time I played.  I guess I should have suspected that Marvel Heroes Omega meant the end of the game, which disappeared rather abruptly around Thanksgiving 2017.

At least with Avengers Academy we got a month to finish off as much as we could of remaining game play.  I am going to miss this silly little game that gave me a quick pick-me-up when I stopped in to collect from missions and send my characters off on another task.  

I suppose I need to go check if my account on Marvel Future Fight is still active….

Sign up to Receive the NERDBOT News!
[tipjarwp]