Good News, cable television fans! Your years of saying "kids these days will never know what it's like to learn to love anime on Toonami", Cartoon Network viewers have one more series to love!
     Toonami, if you don't know, is a block of Anime programming that runs on cartoon network.  It was made by Sean Akins and Jason DeMarco and Toonami started off as an afternoon and evening block from 1997 to 2008. On May 26, 2012, due to popular demand, Toonami was relaunched as part of Adult Swim.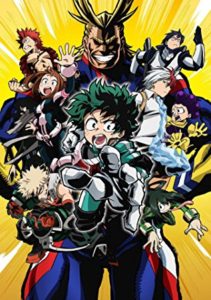 My Hero Academia will premiere  on May 5 at 11:30 p.m, and it's been confirmed that they will be airing all three existing seasons. Even better, your little brother probably can't stay up that late and you'll be able to enjoy it in peace.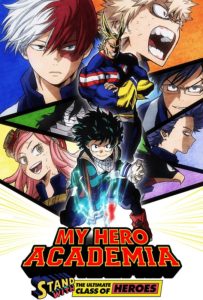 My Hero Academia was written by  Kōhei Horikoshi in Weekly Shounen Jump and debuted on February 9, 2015.  The third season just premiered on April 7 and all three seasons are currently streaming on Crunchyroll, Hulu, and Funimation.