20th Century Studios is giving horror fans a first look at "The First Omen," a prequel to "The Omen" franchise. The original 1976 film starred Gregory Peck, and told the story of an American ambassador who believes his five-year-old son is the Antichrist. It spawned two sequels 1978's "Damien: Omen II" and 1981's "The Final Conflict," along with a reboot in 2006. There was also A&E's television series "Damien" in 2016, which ran for one season.
This upcoming psychological thriller follows a young American woman who is sent to Rome to begin a life of service to the church. That is until she encounters a darkness that causes her to question her faith and uncovers a terrifying conspiracy that hopes to bring about the birth of evil incarnate.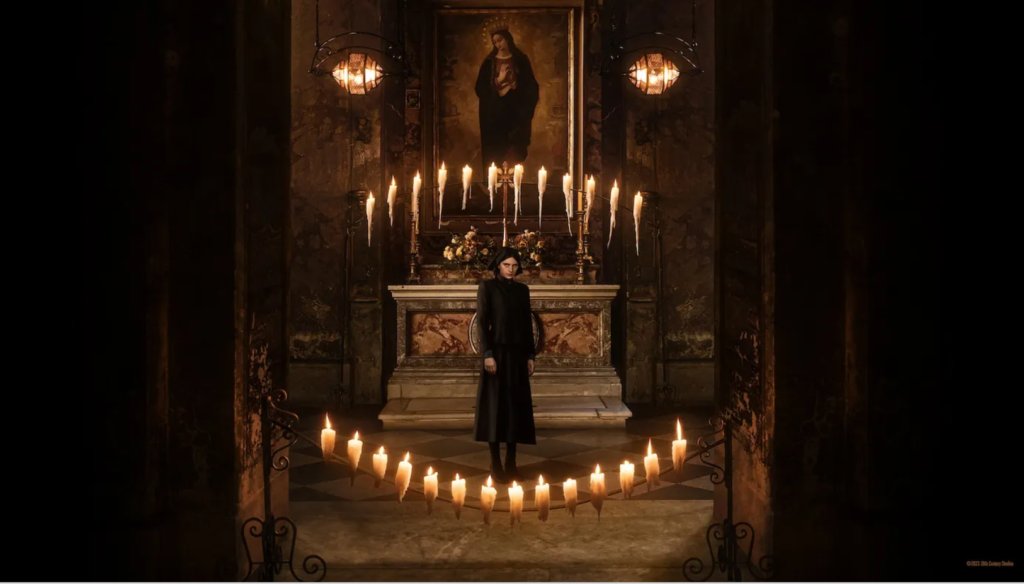 "The First Omen" will star Nell Tiger Free ("Servant"), Tawfeek Barhom ("Mary Magdalene"), Sonia Braga ("Kiss of the Spider Woman"), Ralph Ineson ("The VVitch"), and Bill Nighy ("About Time"). The film is directed by Arkasha Stevenson ("Briarpatch"), with a story by Ben Jacoby ("Bleed") and a screenplay by Stevenson, Tim Smith and Keith Thomas ("Firestarter").
The film is produced by David S. Goyer and Keith Levine, with Smith, Whitney Brown, and Gracie Wheelan as executive producers.
"The First Omen" will open in theaters on April 5, 2024. We'll keep you posted on updates about the film as they become available.