You could hear gasps in the audience when the words left his mouth. He had just mentioned how special the last seven years had been for him hosting "The Daily Show." The crowd had cheered and applauded about the announcement of the anniversary. They knew as well as he did that they'd all been through a lot over the last seven years, including a tumultuous presidential term and a global pandemic. But that's when Trevor Noah dropped the bombshell. Just as easily as he'd said how happy he was about his time as the host of "The Daily Show" he announced he'd be leaving it.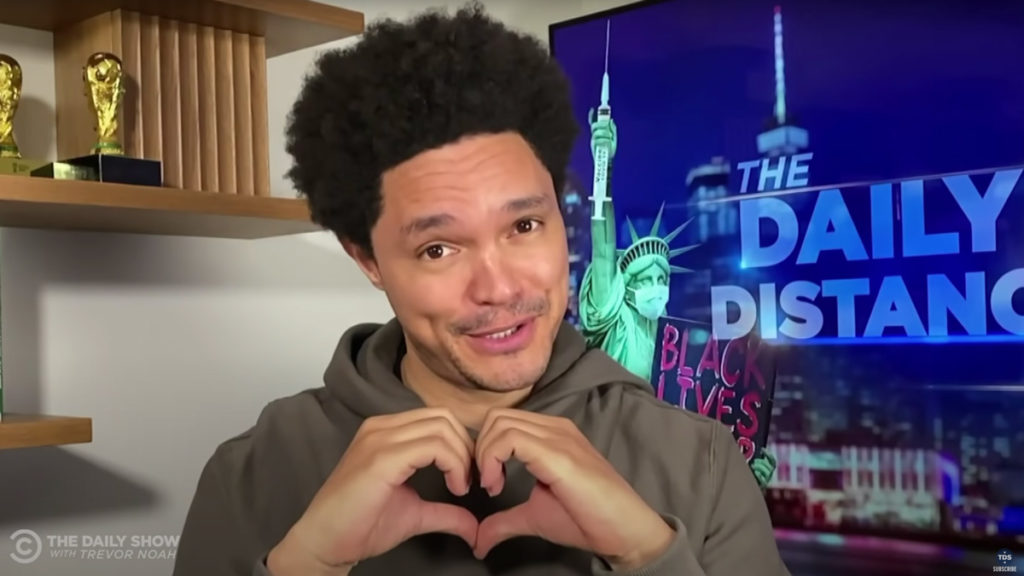 One of Comedy Central's signature programs, "The Daily Show" has only had three permanent hosts since it premiered in 1996. Until December of 1998 it was hosted by Craig Kilborn. In January of 1999 the host position was taken over by Jon Stewart, whose tenure on the program would become so famous that Kilborn's run is hardly ever discussed to this day. Stewart saw the show through the pain of 9/11 and the insanity of the George W. Bush administration's two terms. Anyone who tried to follow in his shoes was going to have a challenge considering how Stewart effectively put the show on the map by the time he left in 2015.
Trevor Noah was seemingly an odd selection for a new host; something he even admitted to in announcing his departure from "The Daily Show." Admittedly, I had only heard of him because of my fondness for the UK panel show, "QI" hosted at the time by Stephen Fry. Noah is amazingly funny, witty, and displayed a staggering degree of intellect. When you can impress both Fry and frequent guest Sandi Toksvig, you know you're not just another comedian; you're someone incredibly special.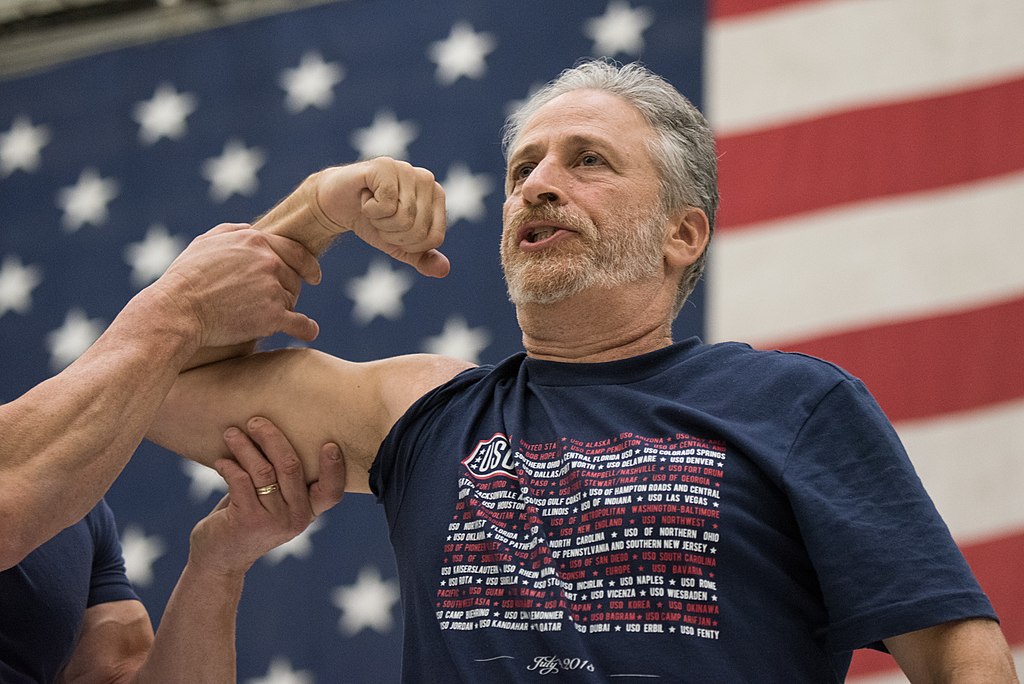 Perhaps the path for Noah taking over the show was laid by John Oliver. Oliver had taken over hosting duties for "The Daily Show" for two months while Stewart was away filming his movie "Rosewater." Oliver gave the show a different kind of perspective. Where as Stewart came across as a fed-up American trying to laugh at what his country was doing to itself, Oliver was an outsider. Granted John was living in the states, but he was living there now having grown up from the outside looking in. One could say the same thing about Trevor Noah. What he gave "The Daily Show" was something still funny and satirical, but with a different bend that you wouldn't be able to get from Stewart or Kilborn.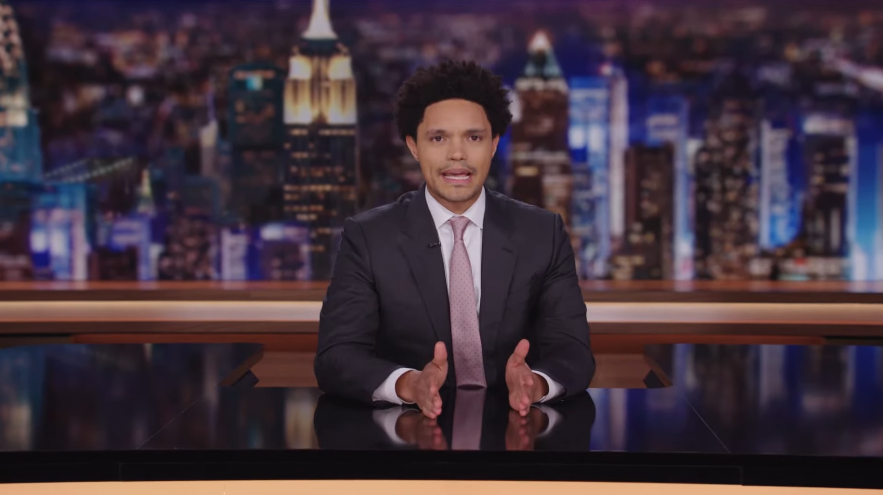 It seems like the decision to leave was fairly fresh. Noah had mentioned how after having been able to go out and tour the world again, that it was something he wanted to be able to do more of. Clearly this isn't something he can do if he's doing "The Daily Show" given its demanding schedule. He noted too that they still have to work out the timing of things and exactly when he's going to be leaving. For the time being, he's going to continue hosting the show but obviously the search for a replacement is going to start very soon, or has likely already started.
Seven years is a long time to stay at one job, especially one that has a schedule like "The Daily Show" has. Cable television has also become a much different place since 2015 as well. Stewart got out before the streaming wars began heating up and traditional television started falling off more and more. Who's going to follow in Noah's footsteps? Is "The Daily Show" even going to continue? When Comedy Central tried finding a replacement for "The Colbert Report" it only resulted in a revolving door of programs, none of which managed to stick around beyond two seasons.
We tip our hats to Trevor Noah and wish him well as he continues to host "The Daily Show" until everything for his departure works out. And when he does go, we hope he's able to follow his dreams and continue to find ways to bring laughter to others.