Even if you don't know Drew Scanlon's name, you probably know his face. Also known as Blinking Guy, the gif of his incredulous face is the default to use when you hear something that gives you pause. He's using his internet fame to team up with the National MS Society to help raise money to fund research into the disease.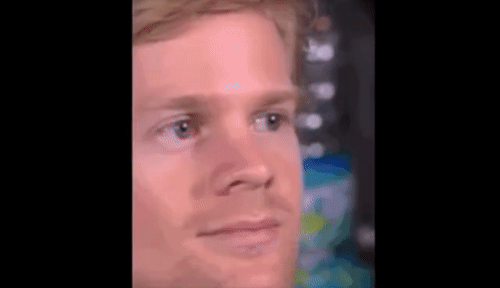 As Scanlon notes on his website, two of his close friends and members of their families suffer from multiple sclerosis, a debilitating disease of the central nervous system that interrupts communication between the brain and the body. Millions of people suffer from MS and there is no known cure. In order to raise money for research into MS, Scanlon is one of the many people participating in Bike MS, the largest fundraising cycling series in the world. Each year, nearly 75,000 cyclists and more than 6,000 teams ride together to raise money money to help change the world for people with MS.
Each ride in the Bike MS series has a unique local flavor while maintaining a consistently well-organized, supportive and extraordinary experience. Whether you're a casual, novice or experienced cyclist, you'll feel right at home at Bike MS. Scanlon will be participating in a fundraising ride of over 120 miles from San Francisco to wine country. While Scanlon has been biking in this event since 2016, this plea to the internet marks the first time he's decided to draw on his internet stardom (though he also encourages you to support the other members of his team).
If you've never heard of Bike MS, this is a great way to get the word out. Hopefully Scanlon's charity work will spread as far as his hilarious face. Or maybe you're inspired to start your own team and participate in one of Bike MS's other events, in which case you should check out their website here.