Those of us who love "Batman the Animated Series" know when the opening scene hits at the beginning of each episode, it's super exciting, Batman looking over Gotham from a high point as his cape blows in the wind is one of the most epic stills. Arguably one of the most memorable, to say the least. Thanks to McFarlane Toys, you can proudly display that moment wherever you chose.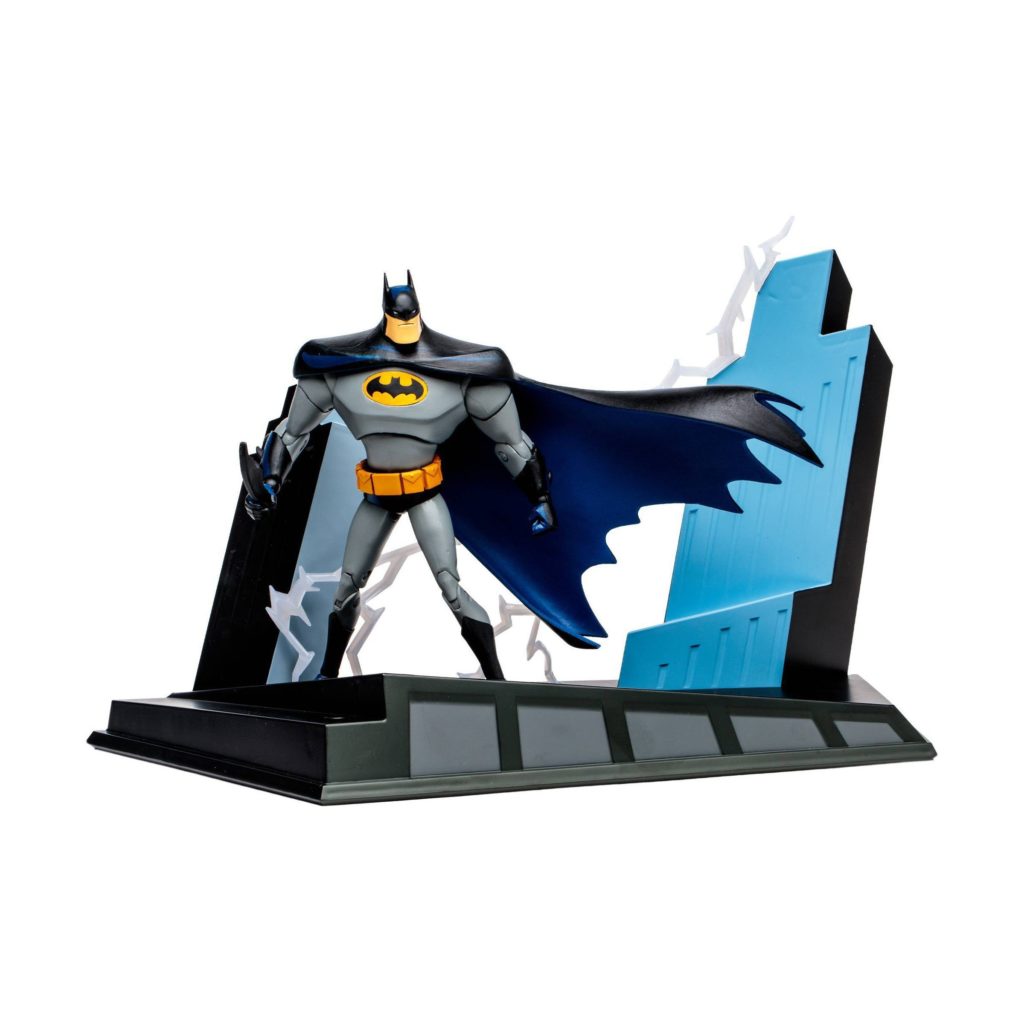 Based on the artwork of Bruce Tim, the figure is available as an exclusive for New York Comic Con (NYCC). One version is signed, but sold out quickly after being listed on Target's website for some reason. The other version is the gold label.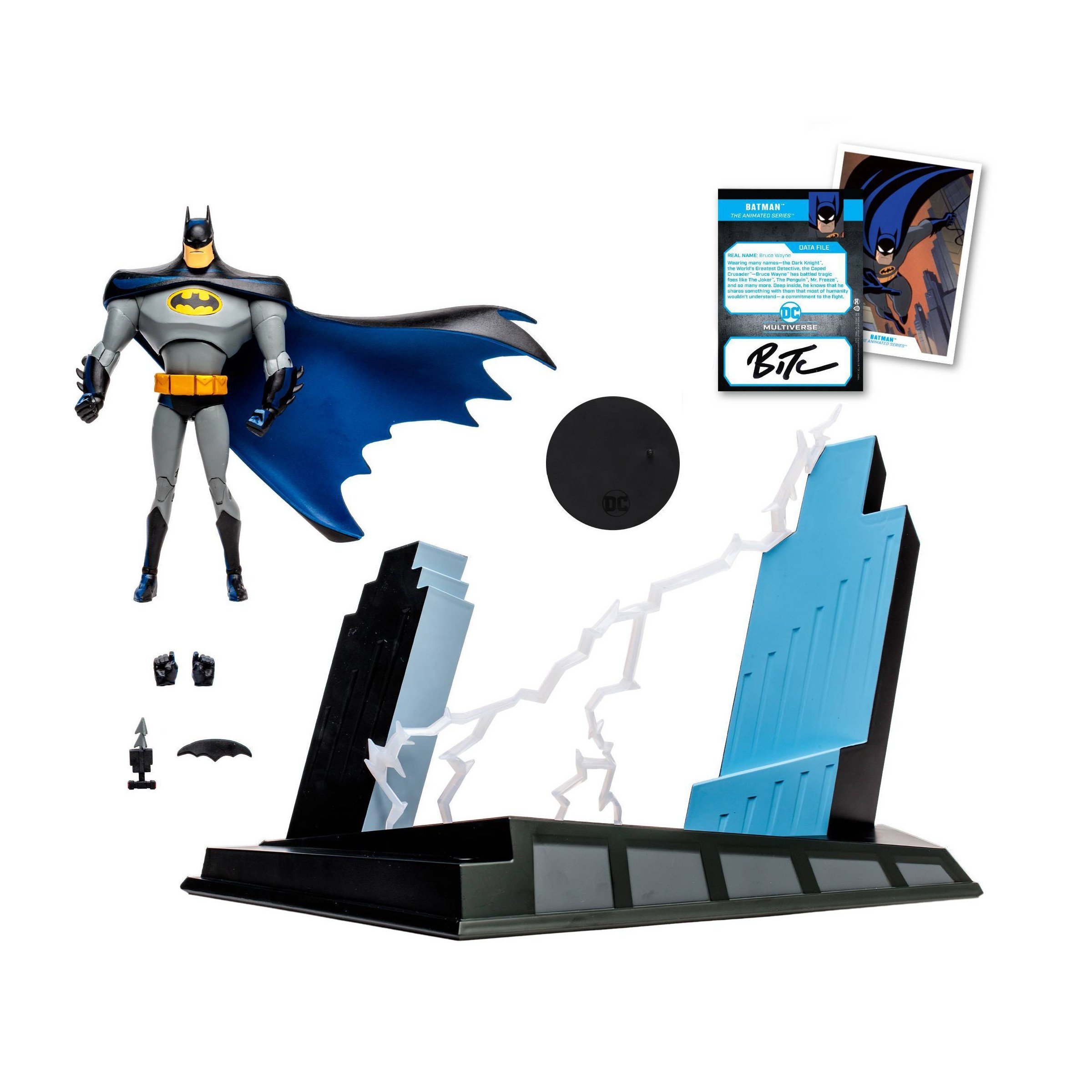 This is one of those sets that you want to keep in the box and display on your collection shelf. It's a very nice tribute to Batman in one of his most memorable series. We expect the figure to be a big seller during NYCC, October 6th-9th 2022.