Thanks to a new study, we know the big boom in "Game of Thrones" baby names wasn't just a fluke. There have consistently been babies born with the names Arya or Daenerys since the show's debut in 2011. I've met a few tiny Targaryens browsing the aisles at my local grocery store. The popularity of GoT names haven't died down since the last season, either. A chapter which left fans majorly divided.
Here are the key findings from the baby name study: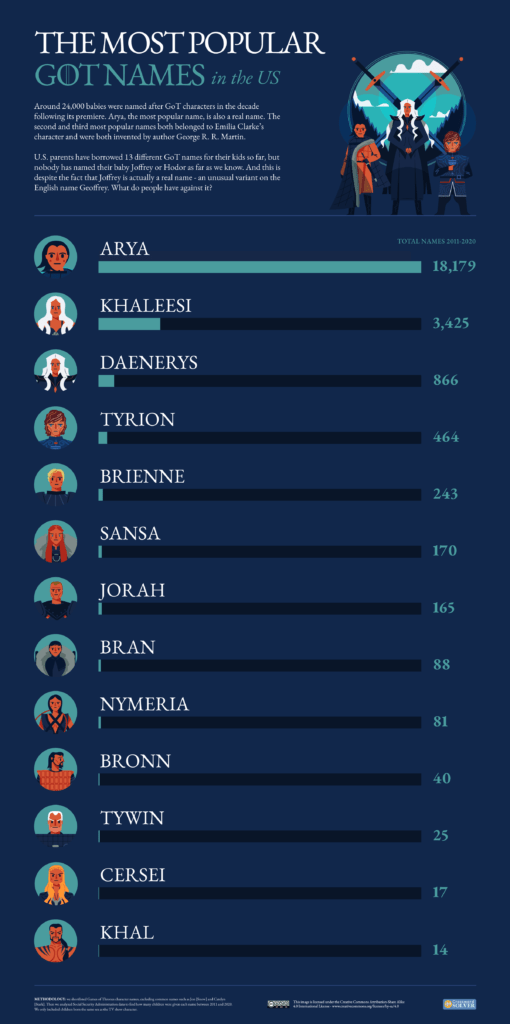 Arya is the most common "Game of Thrones" name- 18,179 born in the United States since 2011
Tyrion is the most popular male name, with a total of 464.
California has 3,719 "Game of Thrones" babies, which is more than any other state
Nobody named their kid Joffrey (thankfully)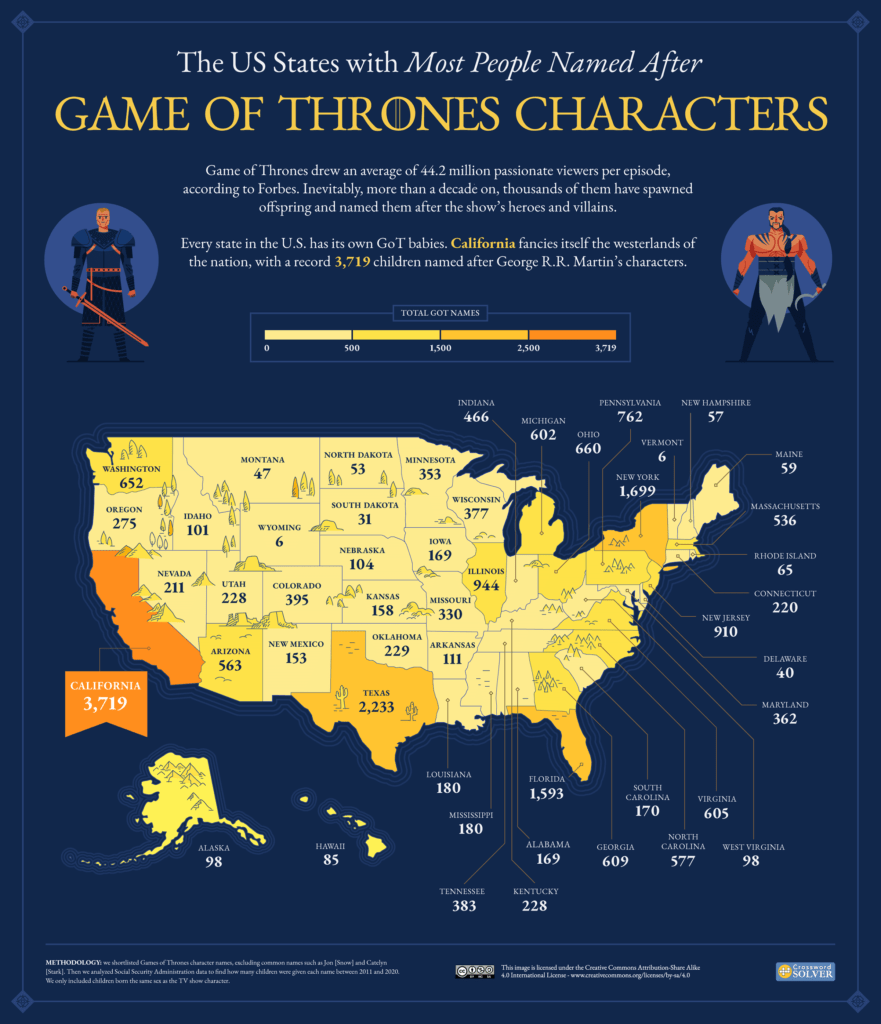 Do you know anyone who named their kid after one of George R.R. Martin's characters? Maybe we'll see this trend continue with Daemon, Otto, and Rhaenyra from the next series.

"House of the Dragon" premieres on HBO Max Sunday, August 21st.