Remember when O.J. Simpson wrote "If I Did It: Confessions of the Killer" that got him in trouble after he was acquitted? This is kind of like that. Only in this case, the blog post we're referring to was written years before Nancy Crampton Brophy, 71, was convicted of second-degree murder.
Brophy, who is a self-published romance novelist, wrote a blog in 2011 titled "How To Murder Your Husband." While this post was not used as evidence against her in this case, it is something that was an ominous foreshadowing of her future. She was handed a life sentence (with the possibility of parole after 25 years) for the murder of her husband, Dan Brophy.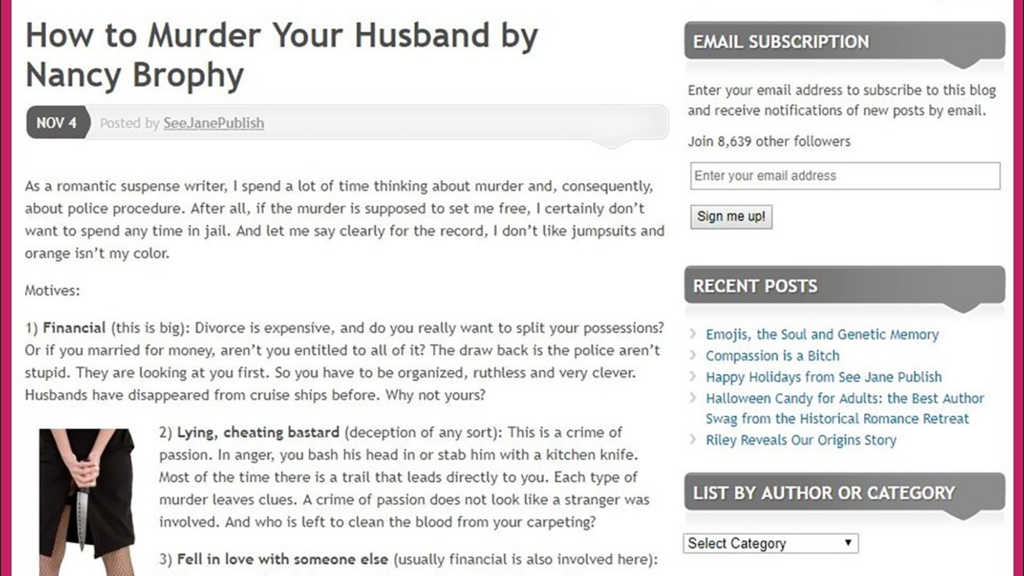 She apparently shot him because she wanted to receive the gains from his life insurance payout. Dan was found deceased in the now-closed Oregon Culinary Institute in 2018, where he worked.
Prior to the murder, she procured a ghost gun kit online, and legally purchased a handgun at a gun show. Nancy claimed she and her husband had a loving relationship, and they purchased the life insurance policy together. They were in debt, but she said they had a plan for dealing with it. It is unknown if part of that plan was murdering him for the payout. But that was what the jury decided in this case.

Brophy was arrested and charged back in 2018, but convinced of second degree murder in May of 2022.