Spin up your hyperdrive for ColourPop's new "Star Wars" makeup collection! At 10am (PST) on May the 4th, they will be dropping a new collection based on our most loved intergalactic heroes. If you wait on this, you'll have to endure an even longer wait while they restock their supply.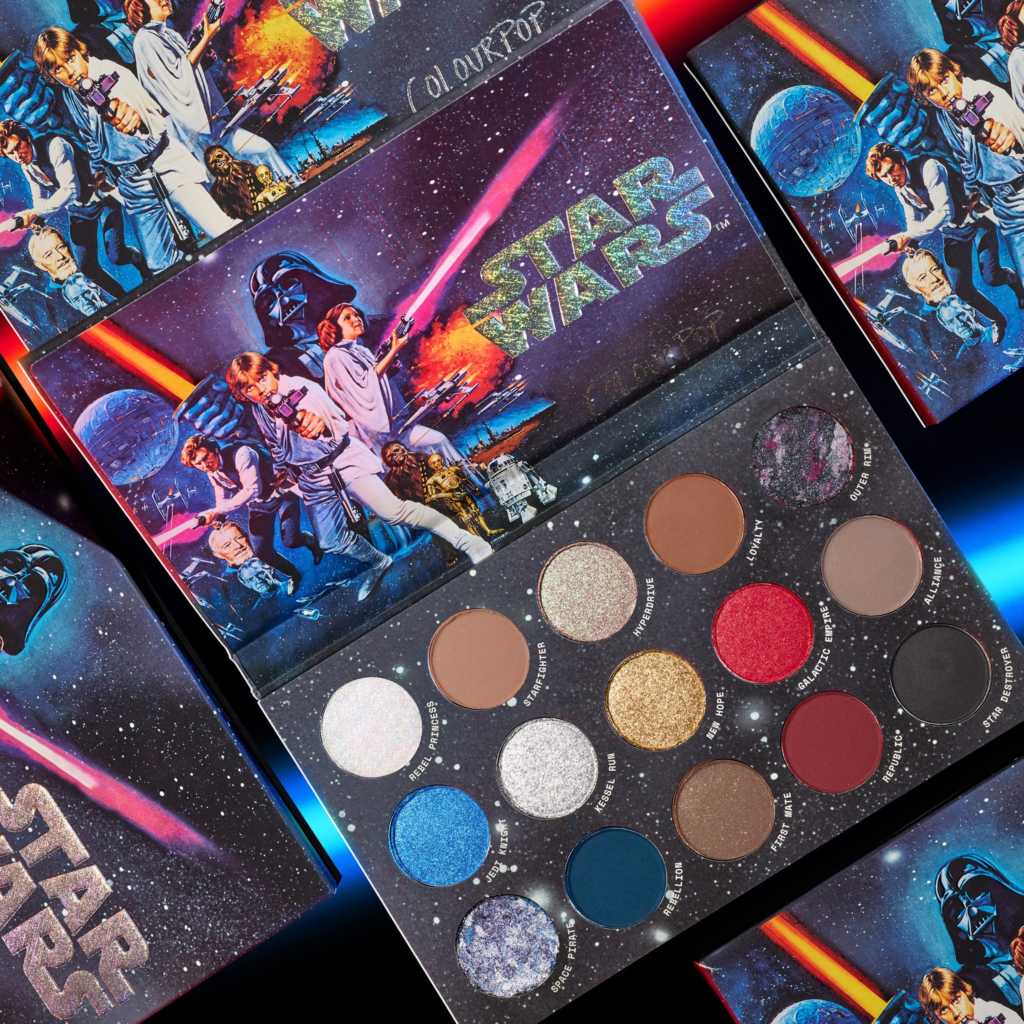 Other releases from ColourPop have sold out within 30 minutes. Remember the Sailor Moon collection from 2020?
If you're reading this before the collection is out, check out this sneak peak!
If you zoom into the image you can see some of the names on the palette. Jedi Knight, Rebel Princess, Kessel Run, Space Pirate, and even some Empire shades as well. You'll be able to create awesome effects using these makeup tools and we're excited to see how everyone wears it.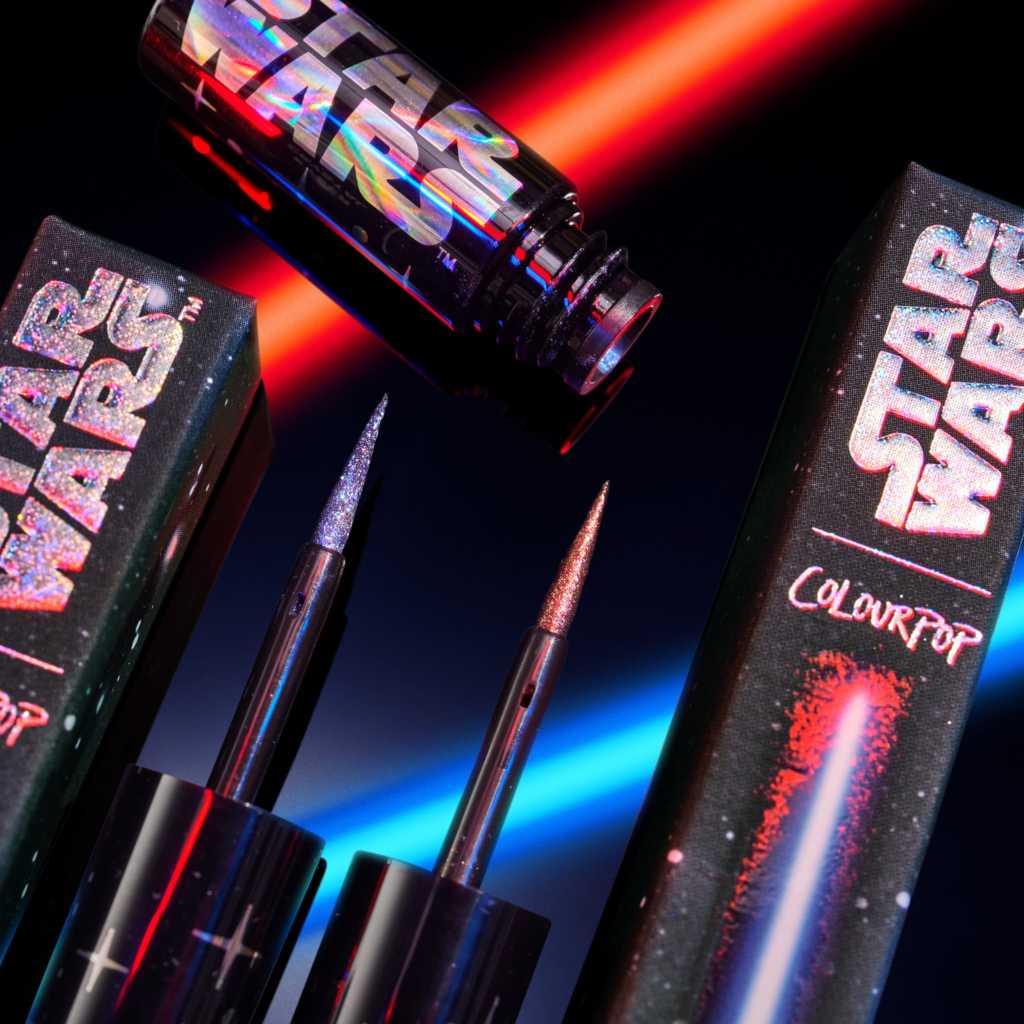 Included in the Collection:
Star War™ Pressed Powder Palette – Inspired by the original classic Star Wars™ film, the pressed powder palette includes a balance between the light and the dark side of the force with a nostalgic mix of blues, silver, gold and reds to planetary neutrals. Features ColourPop's innovative Tie Dye Super Shock and galactic Duo Chrome finishes to create the ultimate Star Wars™ look! ($24)
Dark Lord, Surrender & Supreme Ruler Crème Lux Lipstick – Enriched with ColourPop's exclusive lux blend of jojoba and pomegranate seed butters to keep lips soft and hydrated, this crème lux lipstick comes in a variety of shades for every skin tone, from nude to deep red. ($10 each)
Elite & Imperial Lux Lip Gloss – This glossy Star Wars™ stunner is formulated with a super mesmerizing Duo Chrome pearlescent finish to offer extra shimmer and shine, while also hydrating and nourishing lips. ($9 each)
Lightsaber & Kyber Crystal Graphix Ink Liner – Coming in bronze and blue with a super shimmery finish, the iconic dip liner features a precision brush tip that effortlessly moves to deliver the sharpest, sleekest lines ever. ($10 each)
Protcol & Astromech Jelly Much Shadow – Made with ColourPop's innovative jelly formula, these shadows deliver high impact colour with a vibrant Metallic finish. The unique water-based formula saturates the ivory and soft silver pigments for immediate intense colour right on application. ($10 each)
Head over to ColourPop now and keep refreshing your browser till they pop. Note that while checking out you DO NOT refresh your browser.