Ah, Jeff Goldblum. Recently, Redthreaded created a one of a kind Dr. Ian Malcom (Goldblum's character in "Jurassic Park") as an April Fool's joke. In support of Girls Who Code, who's sole mission is to close the gender gap in technology, RedThreaded is auctioning the one-of-a-kind piece. 100% of the funds will be going to the cause.
The piece is a Redthreaded size medium, and is based on their 18th Century style. It is steel boned. The fashion layer has two-way sequins and pleather for trim. Redthreaded will cover the cost of shipping to the winner.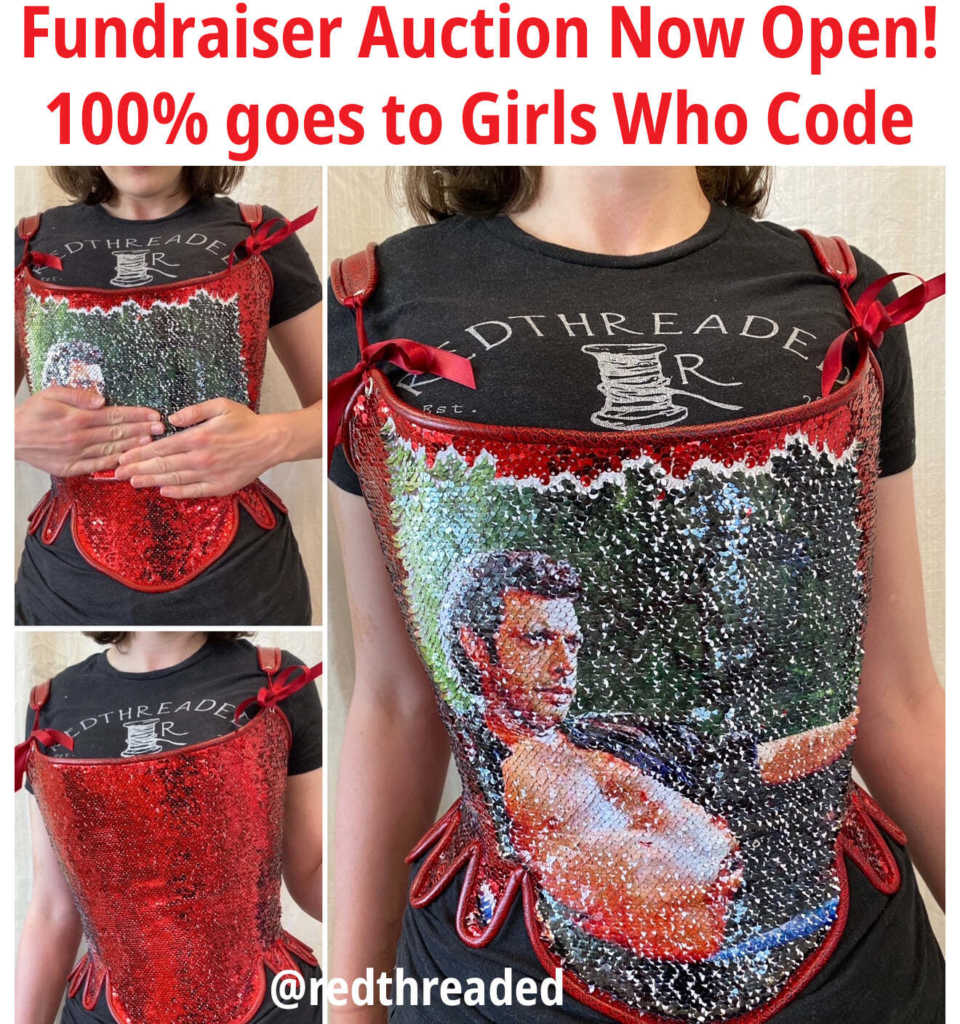 Currently the bidding is at $510, which is a fairly low price for an item of this quality. I mean, how often do you get to show off a fully sequined Jeff Goldblum corset? The bidding goes for another 7 days from the time of this writing. The auction is set to conclude on April 29th. April 28th definitely check back to see how much they've raised. And share this article to help out Girls Who Code!
There will never be another of this piece, so this is it! Wear it, display it as an art piece, frame it, go to a festival or movie premiere, the grocery store…whatever, just have fun! Life…finds a way!