While the pandemic may have ravaged our lives in ways I don't think we will ever recover from, one thing it has given us is the return of small scale, single setting filmmaking. Forced to film in single locations with minimalist cast and crew, recent releases have made the most of these limitations and small budgets. That is the case with "Windfall," a very small, slow-burn thriller that very patiently escalates into disaster without ever leaving the home with which the film is set. It only features 3 main cast members and one support role, further lending itself the restrictions of filmmaking in the COVID era. "Windfall" may be small, but it is mighty and effective, tightly wound to deliver an explosive conclusion worth investing.
Directed by Charlie McDowell from a script by Justin Lader and Andrew Kevin Walker, "Windfall" stars Jason Segel, Jesse Plemons and Lily Collins. It tells the story of a man who breaks into a tech billionaire's vacation home with the intention of robbing it. He is surprised when the billionaire and his wife come to the home for a last minute getaway. The situation quickly escalates, and the true colors of all involved continually complicate matters minute by minute, leading to an inevitable conclusion of not ending well for anyone.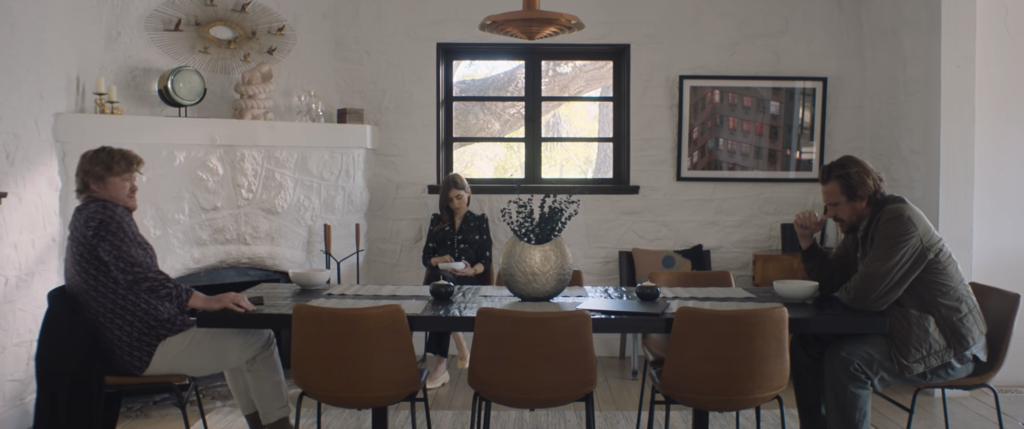 "Windfall" is an incredibly small film, one that never leaves the initial setting and never includes more faces than necessary. The film is completely carried by the performances of its leads and sharp, witty script that fuels their perspectives and slowly reveals who everyone really is. It is incredibly patient, and McDowell is unafraid to build tension in the silence and awkward "what the fuck do we do now?" moments that happen regularly. Everyone is nameless, and while we learn a lot about each person involved in this tense thriller, we are only given what is necessary to move the story along. Allowing everyone to operate within an archetype without strict definition allows the performances to really play with their tropes, more than they would if every detail was already spelled out for the viewer.
While Segel and Collins are fantastic, both shedding their typecast roles and really demonstrating their versatility, it's Plemons who really does the most in "Windfall." I don't think anyone could've ever predicted the unstoppable rise of Plemons, but he continues to deliver with every new performance he adds to increasingly extensive filmography. He once again channels the oddball energy he brings to most of his roles into a scathing satirical look at the tech bro generation.

As the masks begin to fall, "Windfall" makes no bones about its views about the billionaires of the world, and Plemons gleefully indulges the worst aspects of most of the worlds most wealthy individuals. Plemons is so dialed into this character that Segel's character actually tells him, "you're disgusting and you make me sick" as he learns more and more about who he really is when all the wealth an public personal is stripped away.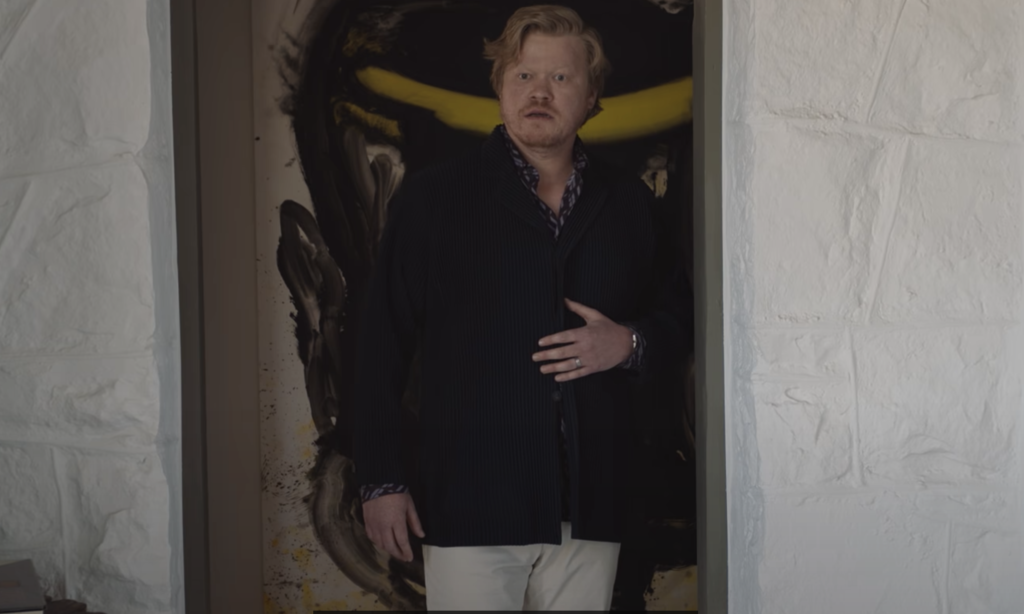 That's not to say that Segel and Collins aren't as good. They are, and the trio are the driving force of what makes this film so intriguing. You can forget Sarah Marshall and a white girl in Paris. Neither of these previous outings can be found here, with Segel once again flexing his dramatic muscle and Collins delivering a deeply moving and traumatic performance. She is a woman with a lot buried inside her, and the extreme circumstance of being held hostage for money unlocks something inside of her she didn't even know existed until it's too late. "Windfall" slowly but surely makes its way to conclusion, and consistently creates a sense of tension from the moment things begin.
It's important to note that this is not a high paced, high octane thriller. "Windfall" is a lot of people sitting around trying to figure out what to do in situations none of them ever intended to be in, as opposed to say Michael Bay turning up the action and blowing shit up in lieu of a conversation of character study. "Windfall" is slow but intentional, and drives home its purpose and character development in a unique way that rewards those who make it through to its final moments. Maybe it's the awards heavy screening binge I've been on, but "Windfall" does it for me and really sells its small but effective premise and elevates itself with solid performances all around.
Overall takeaway: Billionaires are awful. Tax the rich. Or something like that.
Rating: 3.5 out of 5 Stars
"Windfall" is currently streaming on Netflix. You can watch the trailer below.