It seems like every time a new Marvel Studios property rolls around, something gets spoiled. Sure, you've got those highly annoying unofficial photos making their way out of closed sets, and Reddit always runs rampant. But when something officially releases, as in approved by someone higher up that actually spoils key parts of the film, it leaves us scratching our heads.

This usually comes in the guise of toy sets. Sometimes it's Hasbro, sometimes it's LEGO. We're not saying that's fully the case with this new crop of items, but. It kinda is?

Marvel has officially revealed Hasbro and LEGO sets for the upcoming Taika Waititi film, "Thor: Love and Thunder." Starring Chris Hemsworth as the God of Thunder for a 4th solo outing, it also brings back some notable characters.

We've known for sometime that Natalie Portman is back as Jane Foster, as well as Tessa Thompson as Valkyrie. We'd hoped Kronan character Korg (voiced by Waititi) would return, too.

The most INTERESTING thing about these new toys is the reveal that Jane Foster absolutely will be taking on the mantle of Thor, as she did in the 2006 comic book run. And, she'll theoretically be wearing a similar costume!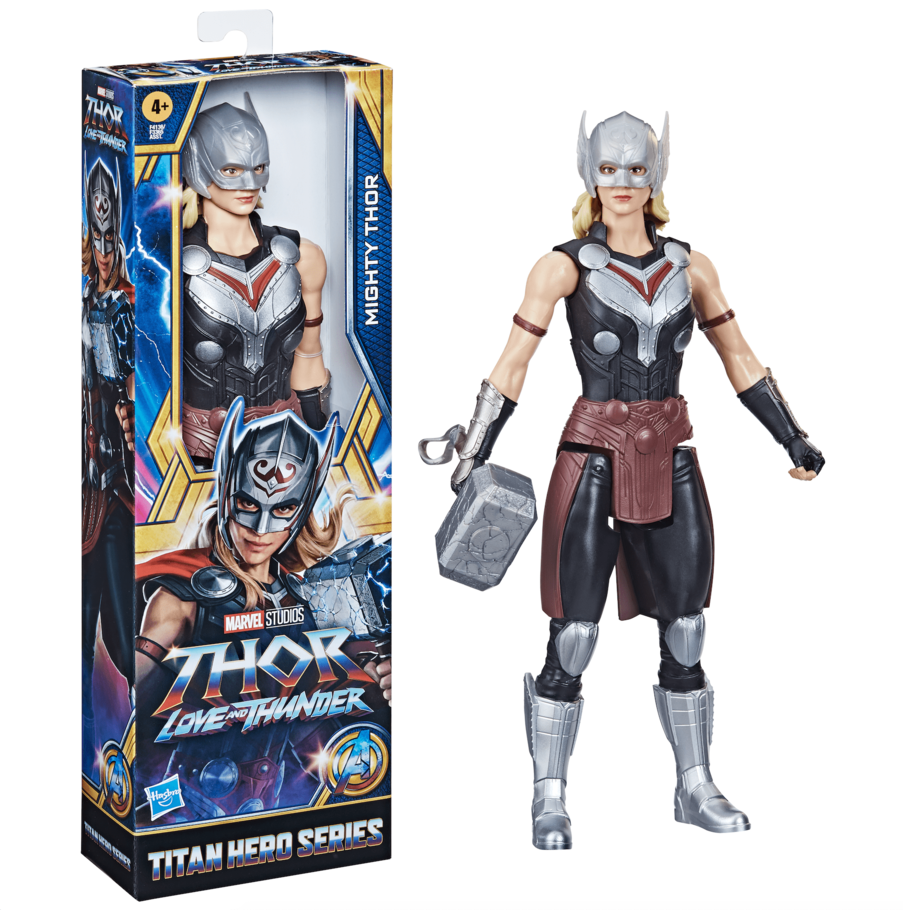 Also notable is the return of Mjolnir after Hela destroyed it in "Thor: Ragnarok." And, the debut of Thor's longship as pulled by goats!

"Thor: Love and Thunder" currently has a release date of July 22nd, 2022. We're hoping for a trailer soon.