While viewing a movie or documentary, you can see subtitles at the bottom at certain times. You can often add subtitles to the YouTube video you are watching, which are not entirely in sync. You wonder if only these were added before.
These subtitles are added by a transcription process done by a transcript or transcribing tool that converts audio to text. This article will explore the importance of a transcript tool like Veed.io and how you can use it yourself. 
Subtitles are essential for tutorial videos. The video is already a source of guidance for them. Still, those step-by-step instructions that are easily visible at the bottom help them properly take the process without missing any step.  
How to Transcribe Video to Text with DemoCreator?
The best video editor for this task is DemoCreator. DemoCreator provides an easy-to-use interface that can help transcribe videos with just a few simple steps. 
It is essential that you have a DemoCreator version 5.5 and above to utilize this feature. You need to sign in once the application launches and proceed with the respective steps.
Upload a File
Uploading a file on DemoCreator is a relatively simple job. All you have to do is click on the "+" icon, giving you the option to import. Through this, you can select the file you want and import it.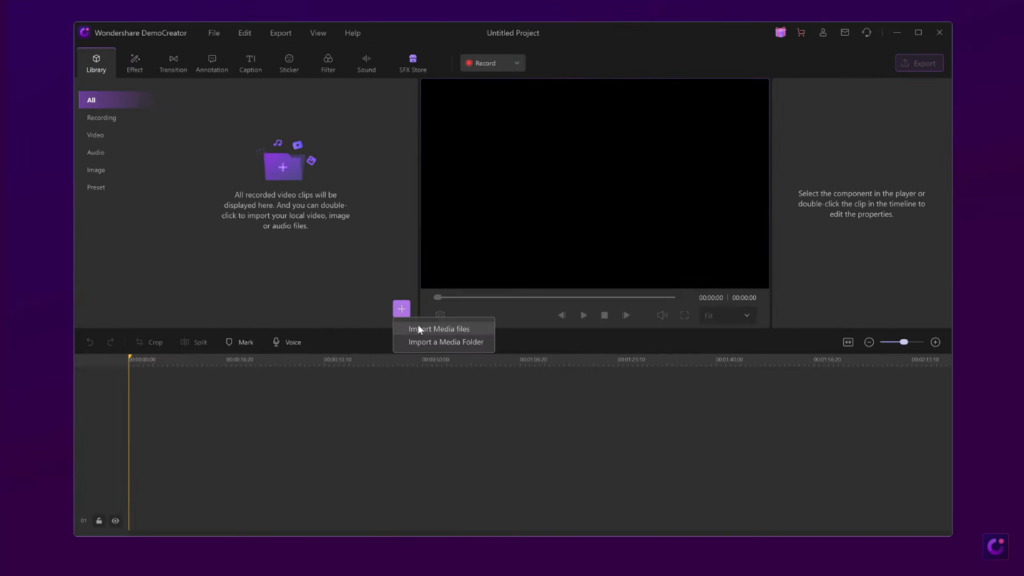 Please select your preferred file and then open it into the DemoCreator.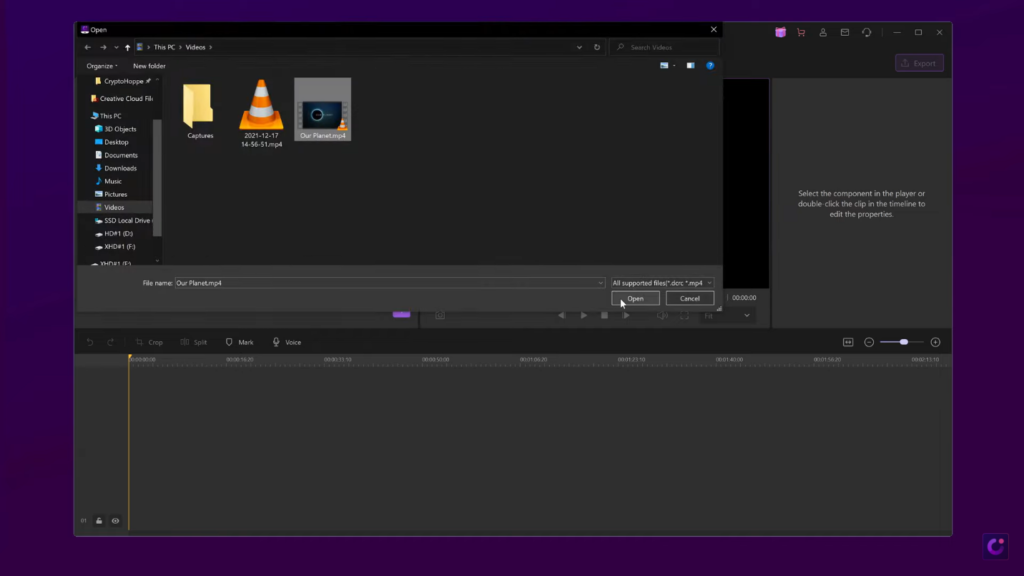 Another easy way to upload a file into DemoCreator is by dragging the file and dropping it in.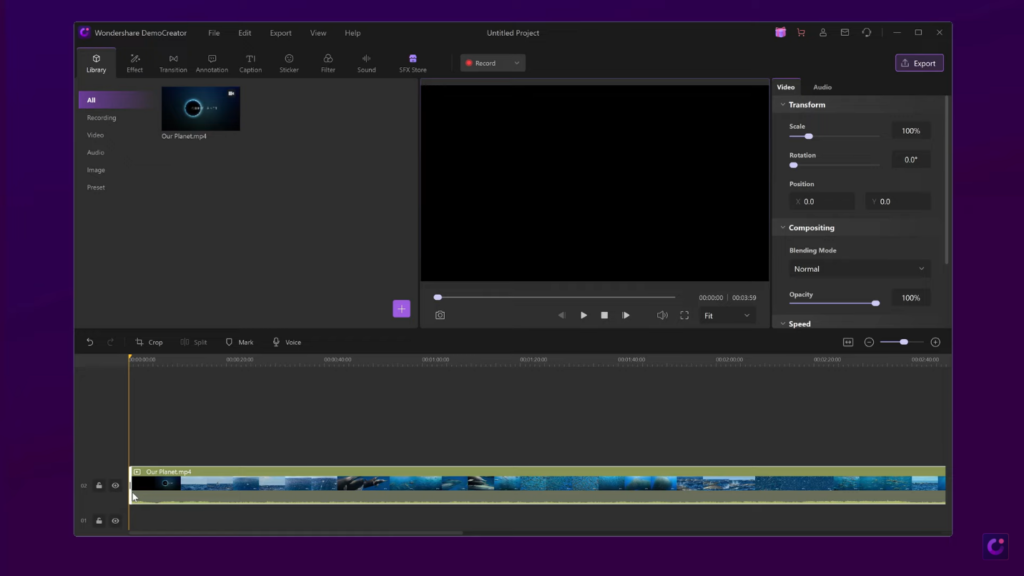 Since DemoCreator also allows you to screen record. This gives you the chance to screen record any content you want and then edit it very easily using DemoCreator to transcribe it. 
Transcribe From Video to Text
One would think that transcribing is a challenging task, yet it is super simple to achieve. Once your video is done, you can automatically generate subtitles. You can find the option that states 'Caption' on the top bar. Click this option.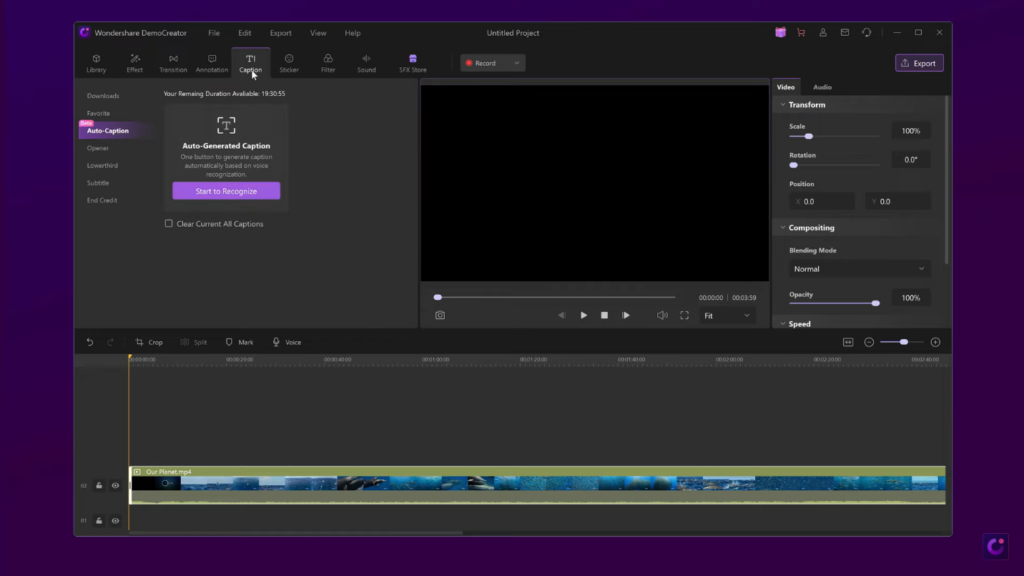 Once you have clicked on it, the next task is to click on 'Start to Recognize.' This is to choose the language of the audio used in the video.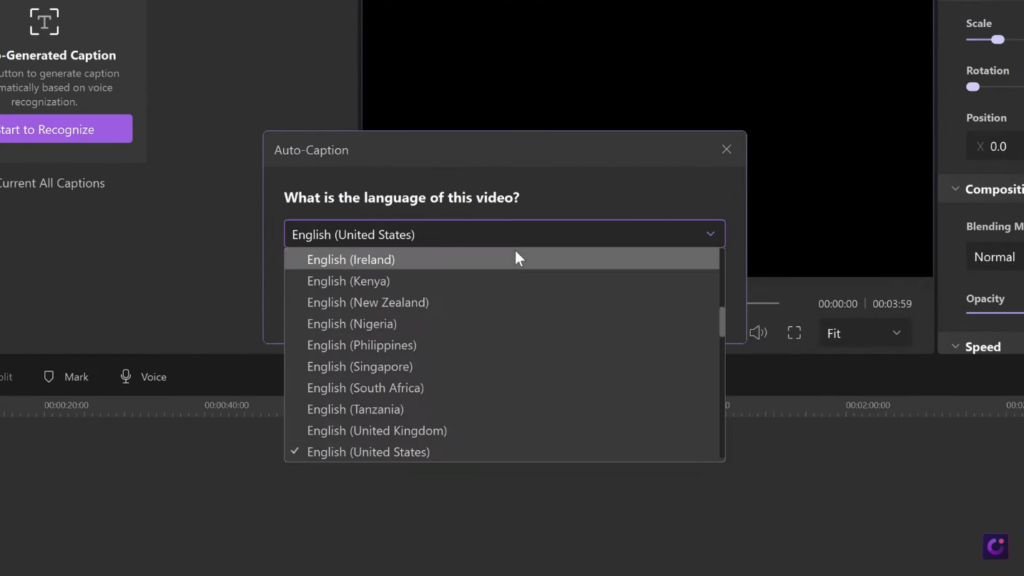 As you can see, DemoCreator even has different variants of the English language to adjust the captions according to the accent used in the video. Select the language to suit your video and click 'ok.'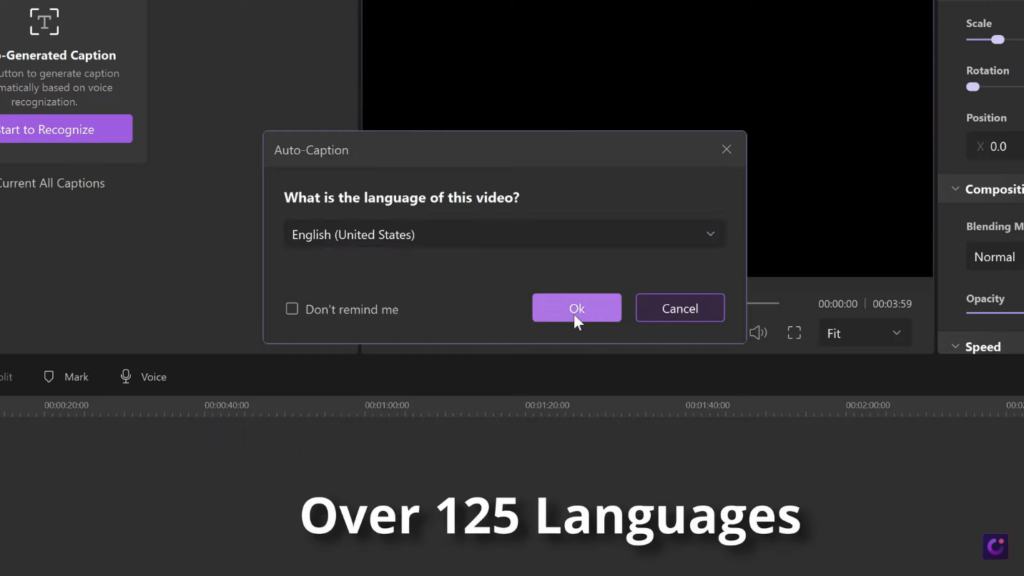 Once you click okay, the transcription process successfully begins. 
Once the transcribing has been successfully achieved, the subtitles are visible at the bottom of your desired video. 
You have successfully added subtitles to your video, but it does not stop there. 
Adjust the Style of the Text 
Once you have successfully added subtitles to your video, you can edit their style. The option to do so appears on the right side of your video.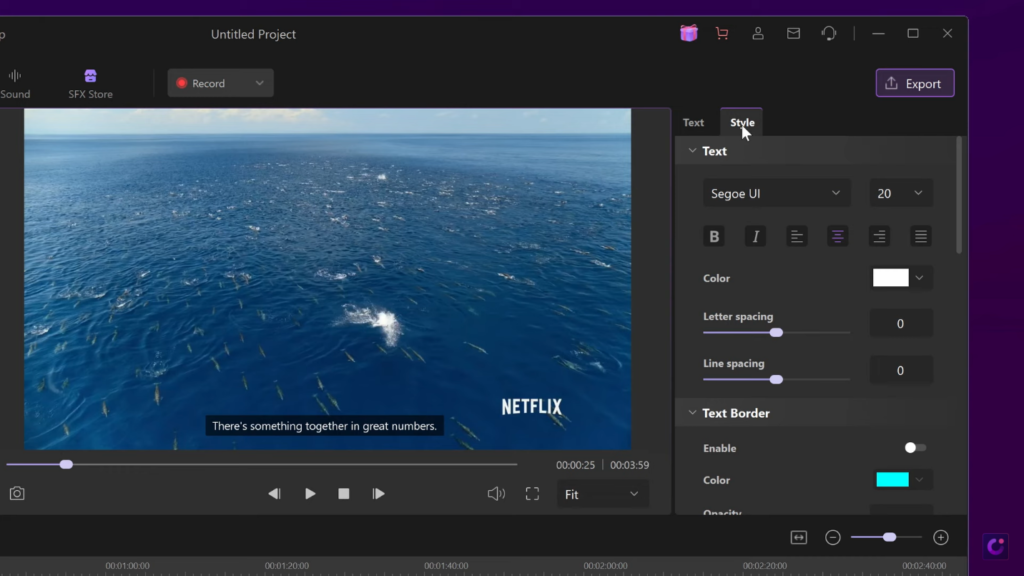 When you click on 'style,' DemoCreator will display the entire set of editable options. Over here, you can change the font of the subtitles, make it bold, align its position, change its color, increase or decrease its size and make it italic. You also have the liberty to tweak the border surrounding the text, especially the opacity factor, to ensure it merges with the background perfectly.  
One more added feature is that you can also edit the subtitles if you feel the transcribing done by DemoCreator's automatic caption generator was wrong. Once you are satisfied with the subtitles, you can export the file and upload it wherever you like. 
Other Effects
As discussed before, DemoCreator is an easy-to-use and versatile video editing software that gives you access to several other valuable effects. We will go over those to provide you with a better idea to choose the best effect for your video. 
Annotations
Annotations are a way to convey important messages or highlight certain information using fancy text, lines, arrows, dialog box or shapes. You can easily access these annotations through the options bar at the top of DemoCreator. Once you click on the option, you can select through a variety of different Annotations to use.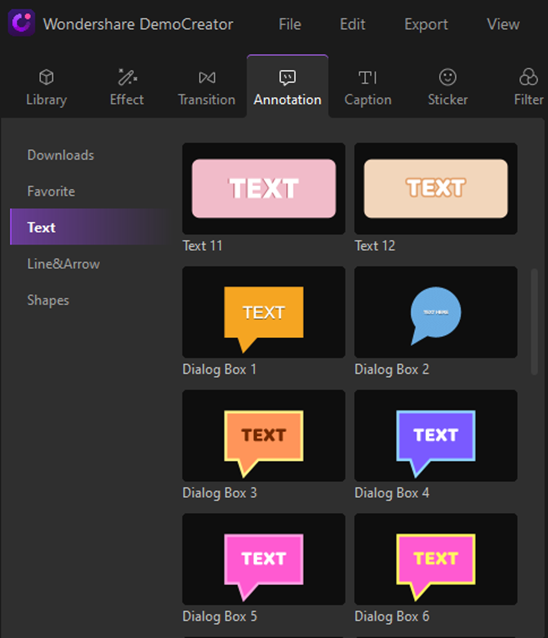 Once you select your desired annotation, you can also actively edit it, change its text and place it within the video to your liking. 
Caption
The caption effect has been discussed above; it is the addition of subtitles to your video by transcribing the audio present. The auto caption feature has the ability to recognize speech patterns in the video and create captions intelligently. Following the step-by-step tutorial will get you the results you seek. 
Stickers
Stickers are an essential effect used, especially when a tutorial or reaction video is being made. You can use them to show different emotions to keep the audience engaged with the content. Luckily, DemoCreator has this effect as well. Not only that, it has the stickers divided into four distinct categories as well. Which are as follows 
Emoji stickers
Animation stickers
Game Stickers 
Education stickers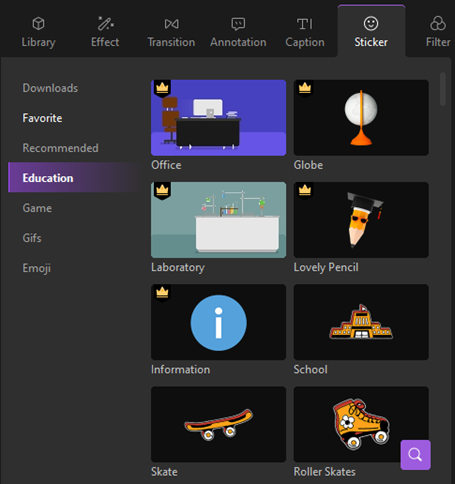 You can select your desired sticker based on the video setting. You can test around with the placement and size of the stickers to make it more immersive and interactive in respect to the video. 
AI Recognition Effects
With the world progressing forward, so has the digital industry. Keeping that factor in mind, DemoCreator offers AI recognition effects, also known as the AI matting effects. These effects have three different types, which we will briefly discuss. 
This feature uses AI functions to highlight the person while blurring out the background. It is suitable for recording lectures. 
This feature helps identify your video and helps change the shape of your video from a rectangle to a circle. 
A webcam essentially records you in the opposite direction; you can use the mirror effect to imitate your real position to change that view. You can also use it to flip the video horizontally if needed. 
Newest Releases of Wondershare
Wondershare has been making exceptional products for content creators who are simple to use and very versatile. Their two new releases are as follows.
Anireel: Animated Explainer Videos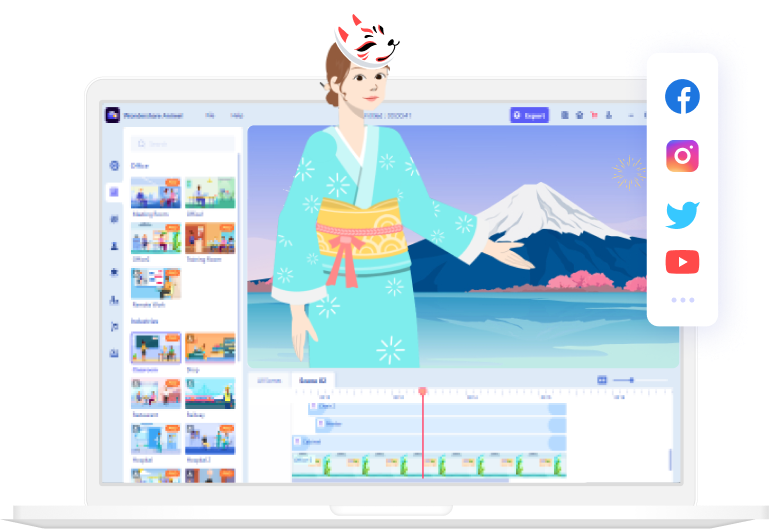 The Anireel is an easy-to-use free animated explainer video maker. It has pre-made templates with animations that you can actively edit and change to your liking. It also has a different sound for the different characters it offers. You can convert any text you type into the sound of the respective character.  
You can also use your projects for the animations, and the best feature is a script to animation tool. This tool makes an animation according to the script you provide it. This platform provides people a simple platform to learn everything a premium platform would offer. 
DemoAir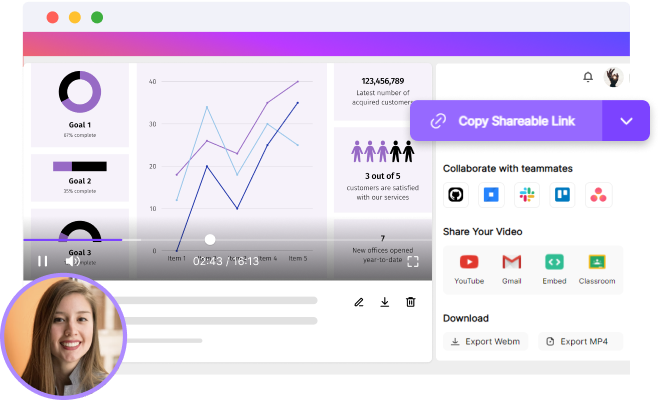 DemoAir is the web extension we all need as students, teachers, content creators, and gamers. DemoAir allows you to record both your screen and camera. This allows you to make changes to the screen and explain it simultaneously. 
This is a feature used mainly by workers to cooperate with each other by video message or teachers who use a virtual board to teach. The DemoAir also lets you use annotations to highlight important things while the recording is in progress. As soon as the video ends, a link is generated. 
Both these new releases aim to provide the best experience to their users. These applications provide similar perks to a premium application, but a more straightforward user interface makes them accessible to everyone. 
Conclusion
DemoCreator offers different languages that you can transcribe the audio into text. The process is extremely simple, and the simple user interface gives you the flexibility to experiment with different elements of the subtitles. 
DemoCreator provides you with various tools that you can use to add extra elements to your videos to make them stand out and more interactive. DemoCreator is by far the best demo-creating tool out there.