The Gruyere region of Europe has been in legal battle in the United States, trying to obtain trademark protection. They've been trying to do this to ensure that their business will not fall by the wayside of similar imitation cheeses that will assume the same name. Their argument is that it cannot truly be called Gruyere unless it was made specifically in that region by traditional means and local ingredients. You know, like champagne.
U.S. District Court in Virginia Judge T.S. Ellis came to the conclusion that the argument is invalid. Since Americans see the word Gruyere as a generic term for the type of cheese used for things such as fondue, their argument is void. If Americans fully understood that Gruyere cheese was something special from a particular place of origin, the verdict may have gone differently.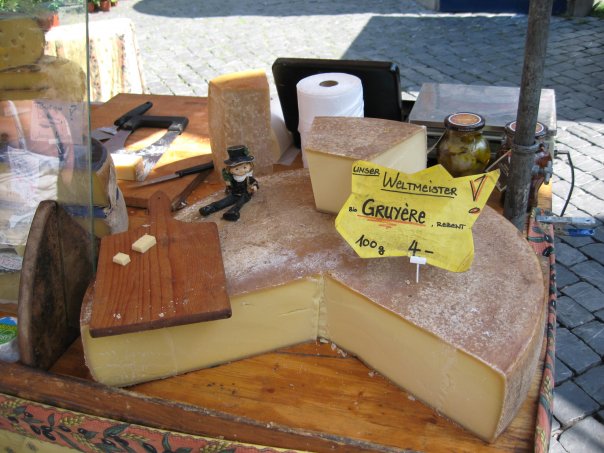 Swiss cheesemakers are having a difficult time because if the ruling had been favorable to trademark the name, they would have been granted certain protections that coincide with international trade. This has been part of a larger push to trademark other cheeses originating in Europe such as asiago, feta, and gorgonzola.
The argument brought forth by the consortium is that Swiss and French gruyere is made to specific standards in the region since the early 12th century. Cheese made outside the region should not be considered gruyere, therefor imitations cause harm to their business.
"painstakingly made from local, natural ingredients using traditional methods that assure the connection between the geographic region and the quality and characteristics of the final product."

Court Documents
The argument is similar to that of champagne only being considered such if it is produced from the sparking wines of the Champagne region of France.
"It is clear from the record that the term GRUYERE may have in the past referred exclusively to cheese from Switzerland and France. However, decades of importation, production, and sale of cheese labeled GRUYERE produced outside the Gruyère region of Switzerland and France have eroded the meaning of that term and rendered it generic."

U.S. District Judge T.S. Ellis 
The Food and Drug Administration (FDA) regulates the use of the gruyere name and none of the rules specify its place of origin.
The consortium will be appealing the ruling.