If you haven't been watching "Hawkeye" on Disney+, you've seriously been missing out. Not only is it filled with action and a great story, but you also get glimpses of some familiar inside jokes.

One of them is a mug that Clint Barton aka Hawkeye (played by Jeremy Renner) drinks from during an episode. On the mug, you'll notice a certain…slogan.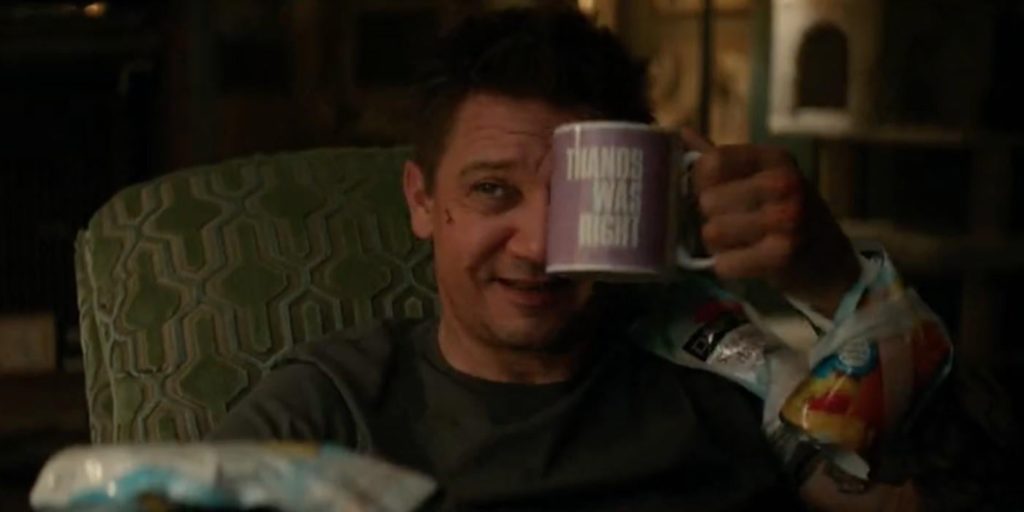 The one we found in particular was listed on Amazon. The mug is ceramic and holds 11oz. It's also dishwasher safe! The design is printed on both sides so you can see it from either angle. The font is slightly off however, and it bothers me. So here's a a more accurate one.
We're not sure if Marvel Studios isn't making them officially because they thought it would be a spoiler, or they disagree with the sentiment. Either way it's incredibly hard to copyright something with just text and a color background. So that makes it easier for others to get in on the mug market.
Catch "Hawkeye" exclusively on Disney+. New episodes hit on Wednesdays.
DISCLOSURE: This post may contain affiliate links. Meaning when you click the link and make a purchase, we receive a commission, which helps Nerdbot keep the lights on.