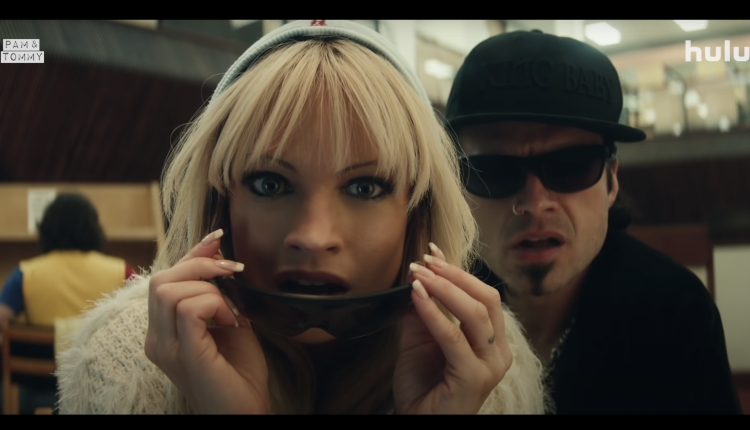 Watch: First Teaser for Sebastian Stan, Lily James as "Pam & Tommy"
We've actually been looking forward to seeing "Pam & Tommy," a project starring Sebastian Stan and Lily James as Tommy Lee and Pamela Anderson Lee, respectively. It's so strange, honestly, that someone would want to put this moment of the couple's lives onto screen.

Following the time directly following the unauthorized and unwanted release of the couple's sex tape, this mini series will explore a lot of what happened to Pam and Tommy in the aftermath.

The thing we're the most interested in here is that Craig Gillespie ( "I, Tonya," "Cruella") wrote and directed this project.

The rest of the cast is pretty good too, including Seth Rogen as Rand Gauthier, Nick Offerman as Uncle Miltie, and Taylor Schlling as Erica Gauthier, Pepi Sonuga as Melanie, Andrew Dice Clay as Butchie Spenser Granese as Steve Fasanella, Mozhan Marnò as Gail Chwatsky, Fred Hechinger as Seth Warshavsky, and Mike Seely as Hugh Hefner.

"Pam & Tommy" will hit Hulu sometime in February of 2022. Check out the teaser now:
Sign up to Receive the NERDBOT News!