"ConcernedApe's Haunted Chocolatier" is the latest game in development from the Stardew Valley creator. ConcernedApe, also known as Eric Barone, is the solo savant behind the farming game. Stardew Valley was released in 2016 to exceptional success. As of September 2021 the game had sold 15 million units. A ridiculously impressive feat, let alone for something developed as a solo project.
Visually, ConcernedApe's Haunted Chocolatier looks like it takes place in the same world as Stardew Valley. Whether or not it actually is remains intentionally unannounced by Barone. Like Stardew Valley though it will be a town focused game.  We saw an almost Wonka esque chocolate factory, a portal to collect ingredients by battling foes, and more.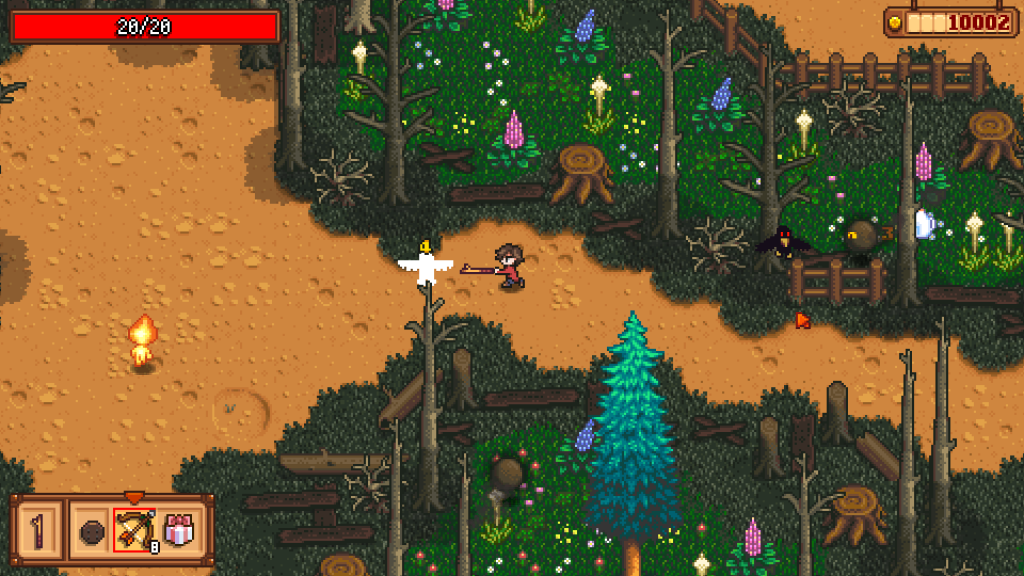 When asked to describe the type of gameplay, ConcernedApe said " I'm not sure how best to describe it. It's evolving organically as I develop it, so I'm not sure where it will go. But at its core, the gameplay loop involves gathering ingredients, making chocolate, and running a chocolate shop."
Staredux
While the game looks like it'll feature ghosties and slimes and a fair amount of combat in order to gather supplies. The developer went on to say that they still want the new game to maintain the positive vibes found in Stardew Valley.  "However, if Stardew Valley mostly channeled the energy of the sun, Haunted Chocolatier channels the energy of the moon. Both are vital."
Also spotted in the video were a bevy of NPCs – giving us hope that the complex social lives and backstories that made Stardew Valley so wonderful will also be present in Haunted Chocolatier.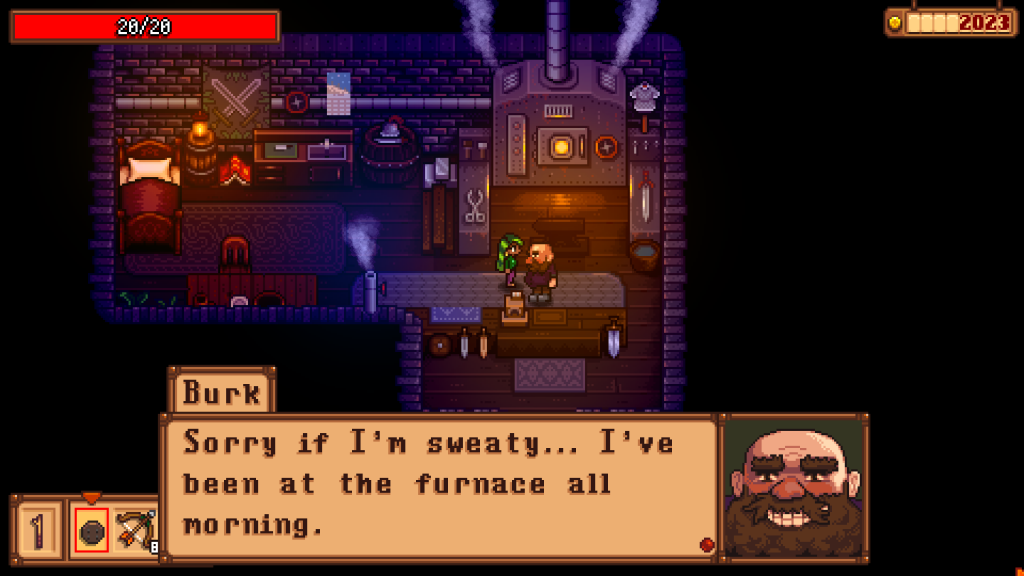 The only other solid pieces of info we know for sure are that ConcernedApe is currently working on the project solo. He began about a year ago in 2020 and it isn't the only new project of his in the pipeline. So far he's committed to it being available on PC but does intend to bring it to other major platforms.
According to Barone, the game is still in very early development. It sounds like it will be quite a while before we get a chance to play. However now that we've had a tiny taste we can't wait to sink our teeth into the entire game some day.