'Take the Money and Run' Art Installation Leaves Museum with Empty Frames
Museums are generally a place to see cool artworks and collections. Art is meant to draw on emotions and the power of imagination. It is also used as a means of social commentary. The Kunsten Museum of Art in Aalborg, Denmark was left with artwork to contemplate. They found themselves empty handed after a commission gone wrong. The museum paid Danish artist Jens Haaning to recreate two of his older art pieces. Instead, he pocketed the $84,000 advance, and called the delivery of a blank canvas for the installation "Take the Money and Run." 
The advance of banknotes was meant to be used within the art pieces themselves. The Kunsten Museum wanted Haaning to recreate a pair of artworks he created in 2007 and 2010. The two previous pieces represented the average annual income of an Austrian and a Dane, respectively.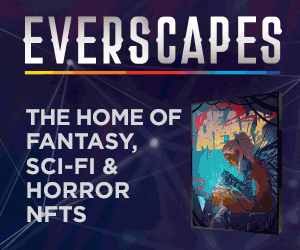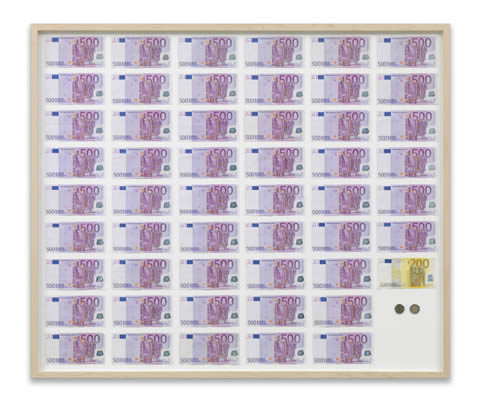 Haaning dubbed the empty frames "a new conceptual artwork."
The artist created "Take the Money and Run" out of frustration. Speaking to Danish radio show P1 Morgan, he claimed he would have had to contribute almost $4000 of his own money to complete the project. 
He went on to encourage others to take a stand against poor working conditions saying: 
"I encourage other people who have just as miserable working conditions as me to do the same. If they are sitting on some sh*t job and not getting money and are actually being asked to give money to go to work, then take the box and [run] off."
The museum is still displaying the empty frames as part of its current exhibit, "Work It Out."
The contract between The Kunsten Museum and Haaning stipulates that the money is returned to the museum when the exhibit closes in January.
Lasse Andersson, the Kunsten's director, also spoke with P1 Morgan saying about the artist's stunt,
"I absolutely want to give Jens the right [to say] that a new work has been created in its own right, which actually comments on the exhibition we have, but that is not the agreement we had."
According to Artnet, a museum spokesperson said that they will pursue legal action if the money is not returned by January 16 as agreed.
As of right now, the artist has no intention of returning the advance. It will be interesting to see if he has a change of heart come the new year.
Sign up to Receive the NERDBOT News!