Over a year of colored-tier systems, stay at home orders, and soft re-openings, California's economy has finally been fully reopened! As part of an ongoing vaccine incentive program Vax for the Win, the state has teamed up with Six Flags to award $4.5 million worth of free theme park tickets among California residents who elect to be vaccinated against COVID-19. 
Governor Gavin Newsom announced that beginning Wednesday June 16th, 50,000 free tickets to regional Six Flags parks will be distributed among lucky California residents who receive at least one dose of the COVID-19 vaccine from participating clinics run by community organizations.

This news comes off the heels of the recent series of cash prize giveaways and fast food incentives, and is meant to encourage areas in the state that have been affected the most by the continuing pandemic.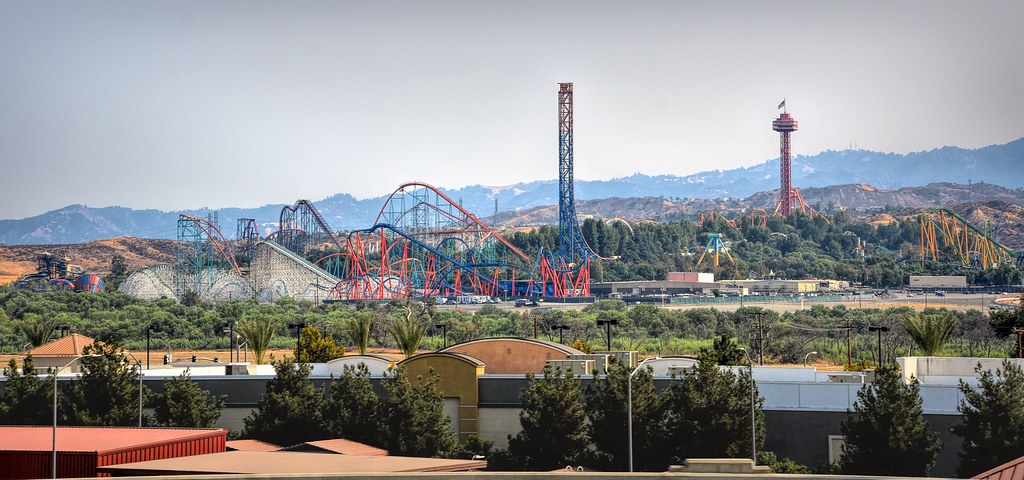 "We're fully reopening California's economy, but we're not letting up on our efforts to get more Californians vaccinated – especially in our hardest hit communities – so we can all safely get back to the activities and places we love, including our state's iconic landmarks," Newsom stated during his announcement at Six Flags Magic Mountain. 
Many of the community center managed vaccine clinics selected for the drawings have been chosen in the areas nearest to Six Flag's theme parks and water parks. The participating parks will include Six Flags Magic Mountain, and adjacent water park Hurricane Harbor, located in Valencia, California. The other two parks will be Six Flags Discovery Kingdom in Vallejo, and Hurricane Harbor in Concord. Tickets will be valid for all four parks through September 6. Additional details about the drawing, as well as locations for participating clinics can be found here.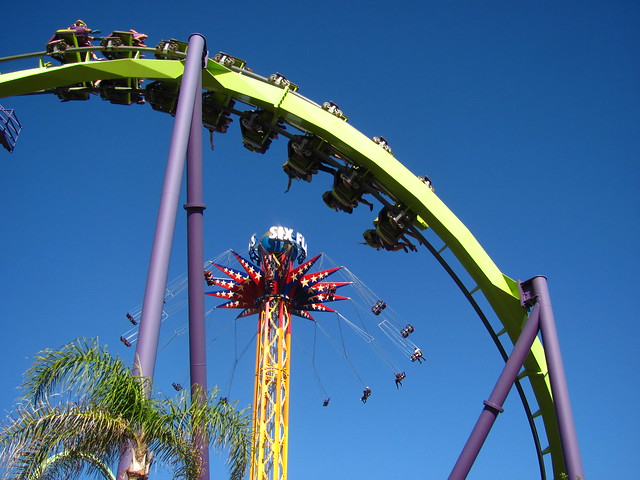 As of late, California is the only state in the country to have achieved a week to week vaccination increase, in no small part due to the Vax for the Win Program. The state has seen an approximate 22% increase in vaccinations since the implementation of the program, which was originally conceived in an effort to encourage vaccine hesitant residents to receive their shots. It is estimated that over 70% of California residents have subsequently received at least one dose of their COVID-19 vaccine. 
In addition to the distribution of theme park tickets, the Vax for the Win program previously selected 40 residents to receive a combined $16.5 million in cash prizes, with 30 being selected to win $50,000, and 10 being selected for a grand prize amount of a whopping $1.5 million each. 

Earlier in the week, Governor Newsom announced yet another incentive to stimulate the travel and tourism industry will be implemented. On July 1st, six winners will be chosen for the opportunity to win the California Dream Vacation package. The package will include destinations such as San Francisco, Palm Springs, Anaheim, San Diego, and Los Angeles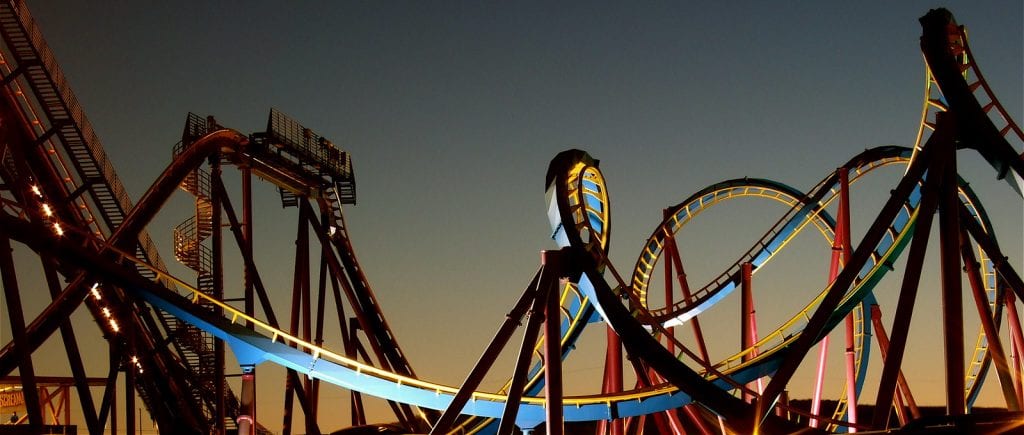 The theme park and California Dream Vacation packages will be open to all California residents 18 years of age or over, with anyone who has received at least one dose of their COVID-19 vaccine automatically entered to win.