We can't stop laughing over here at Nerdbot headquarters. For some reason, Heavy Metal had to release an official statement regarding clothing. Specifically, of Taarna the Tarakian, one of their longstanding iconic characters.

The recent run of Taarna comics have been fabulous, and you should absolutely read them. Each cover is beautiful, and celebrates different styles of the artists. The most recent cover of Stephanie Phillips' 6 part Taarna mini series, which features art form Al Barrionuevo and Bryan Valenza, apparently had fans concerned about a new outfit for the warrior.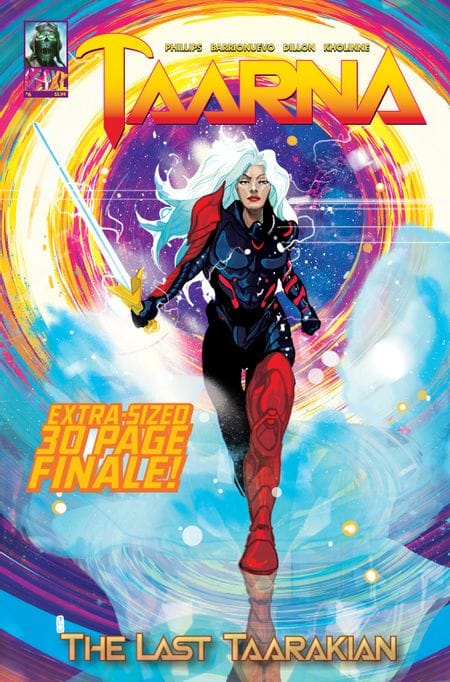 Apparently showing Taarna is more full coverage clothes really upset some fans. SO MUCH so that Heavy Metal had to issue an official statement about it.
---
An official statement, relax guys it's just armor. We know change is scary but you got this. This is Heavy Metal we have always experimented and pushed the envelope because that's art, it changes grows and evolves. We have and always will push the boundaries of art, storytelling and culture.

If you are uncomfortable with change and growth then you will go the way of the dinosaur, instead we encourage you to open your mind and take that ride on Heavy Metal.
---
Taarna: The Last Taarakian #6 goes on sale June 23rd from Heavy Metal. The mini series will be available in paperback on July 6th.