We all agree that 2020's official mascot is a literal dumpster fire, right? Like, that's not even a question at this point. The very image of a roaring garbage fire has been everywhere- toys, collectibles, and now a plushie. Isn't that how we know something has "made it" into the public lexicon? When it becomes a stuffed animal?

Feast your eyes on the official Dumpster Fire plushie, from our friends over at Entertainment Earth.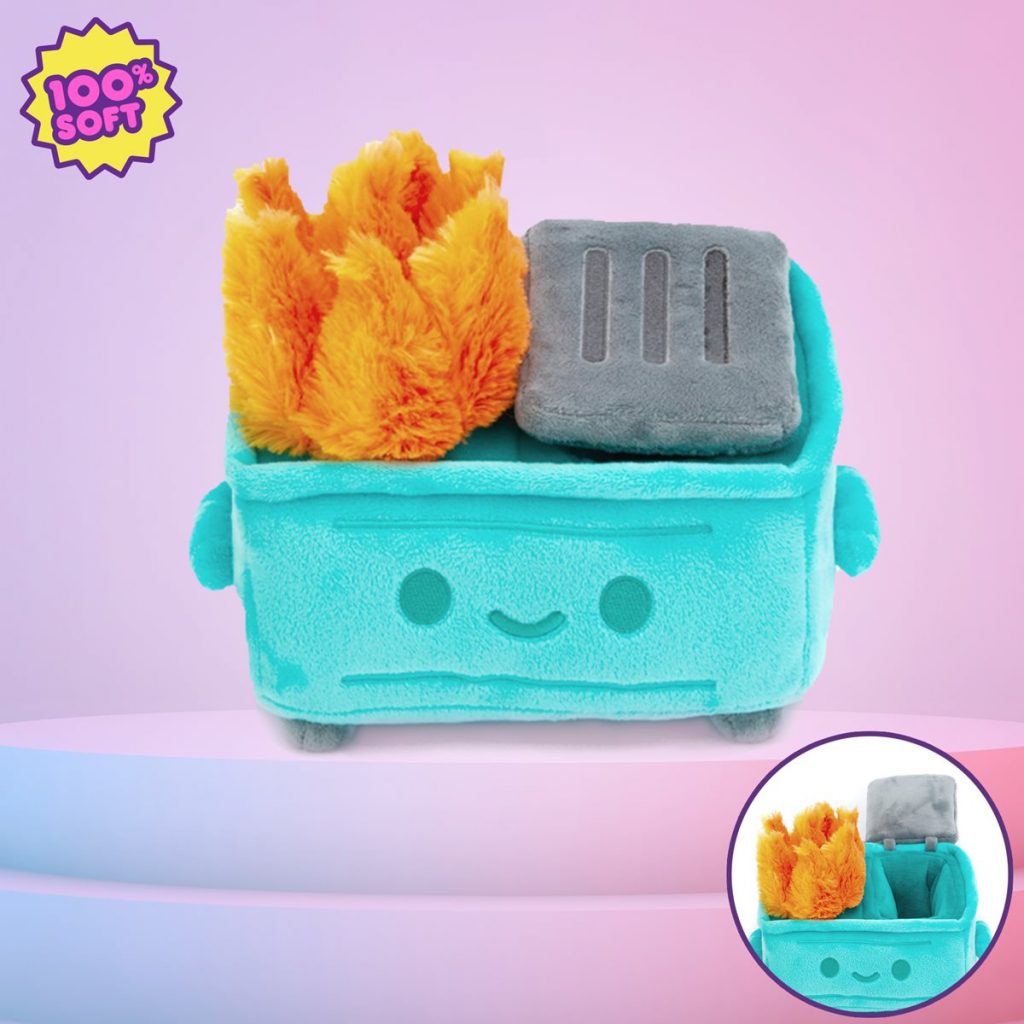 ---
Everything is still a waking nightmare, but you can comfort yourself with this lil Dumpster Fire plushie. Hide what you don't want to see in the secret compartment– bills, phone, a constant feeling of doom, whatever! The Dumpster Fire Plushie approximately measures 7-inches wide x 7 1/2-inches tall x 6-inches deep.
---
So, order your own version of the physical manifestation of 2020 at Entertainment Earth here. He'll start shipping sometime in August 2021.
DISCLOSURE: This post may contain affiliate links. Meaning when you click the link and make a purchase, we receive a commission, which helps Nerdbot keep the lights on.