If you loved the ColourPop collaboration with "Sailor Moon," get ready to hunt down these new makeup items. Thanks to the folks at Sailor Moon Official we now know that there is another mash up coming from one of our favorite makeup brands. Maybelline is coming out with some really cool lip mattes, an eye liner, and mascara that will have you fighting evil by moonlight and winning love by daylight.
The makeup itself is quite nice. The Hypersharp liner will give you the perfect cat eye and the Lashionista mascara will bolden your lashes and make them look fuller.
The lipsticks have four different colors with the scouts attached. You can find Jupiter, Venus, Mars and Mercury silhouettes on each tube letting you know who they correspond to.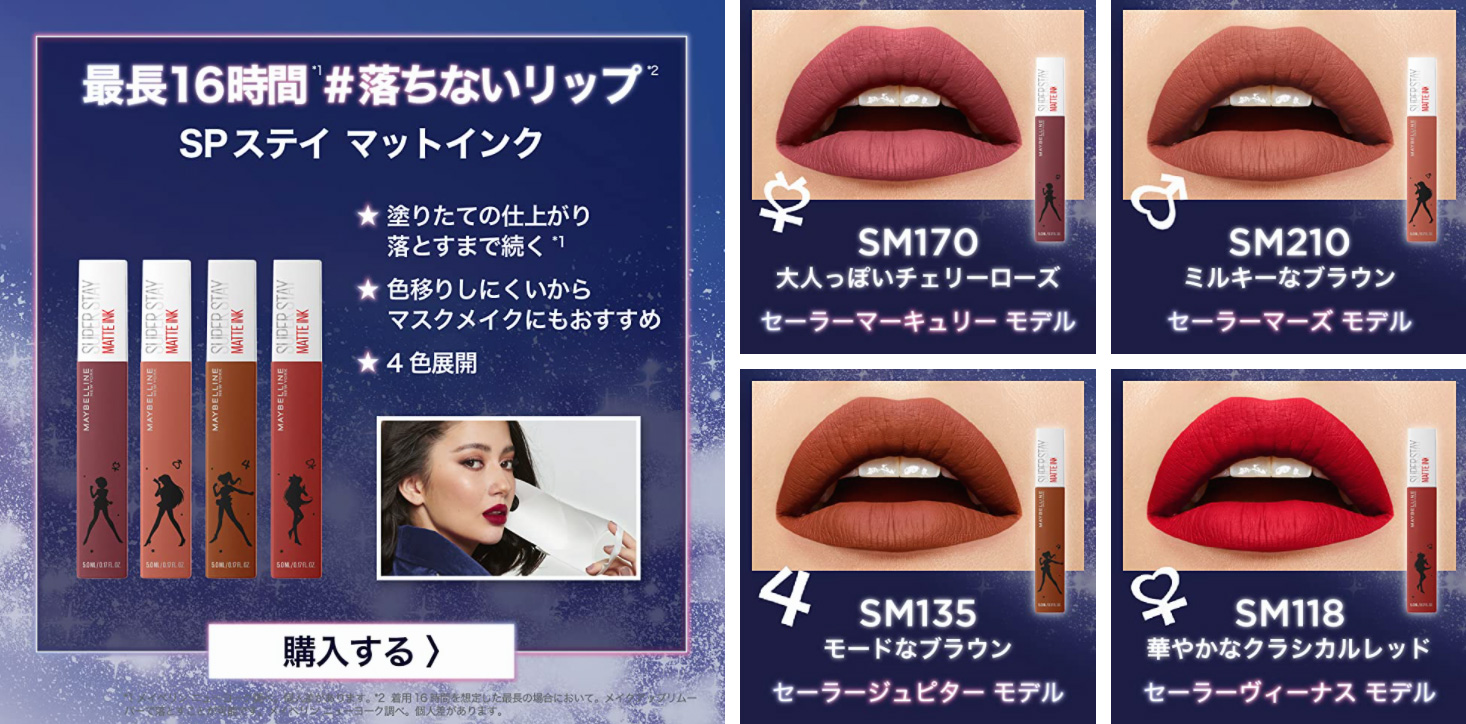 Currently you can pre-order these new items on Amazon Japan. For those of us living in the states, we're going to have to wait until some import retailers start selling the makeup. Or if you have a proxy you can order and have it sent to them.
Here's a link to the Colourpop set incase you missed it. It's got everything including glitter pots that would melt Tuxedo Masks heart.