The long awaited Robocop statue for Detroit is finally finished. Made by Giorgio Gikas of Venus Bronze Works the project is completed 11 years after it started. The final product stands at 11 feet and weighs a whopping 2 and a half tons.
The project was crowdfunded after someone on Twitter pointed out that since Philadelphia had a "Rocky" statue, Detroit should have one of Robocop. These pop culture icons are not the first to be petitioned for, but they are a few of the first to be built from a fan petition.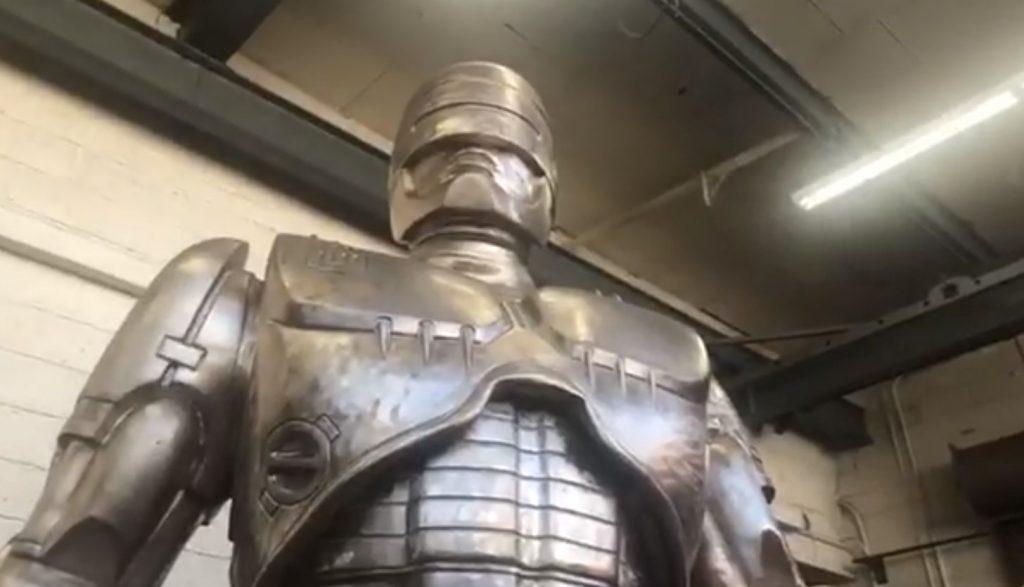 The kickstarter was started by Brandon Walley, a filmmaker, and Jerry Paffendorf, co-founder and CEO of Loveland Technologies. They reached their goal back in 2011 but it took much longer to get the ok from rightsholders.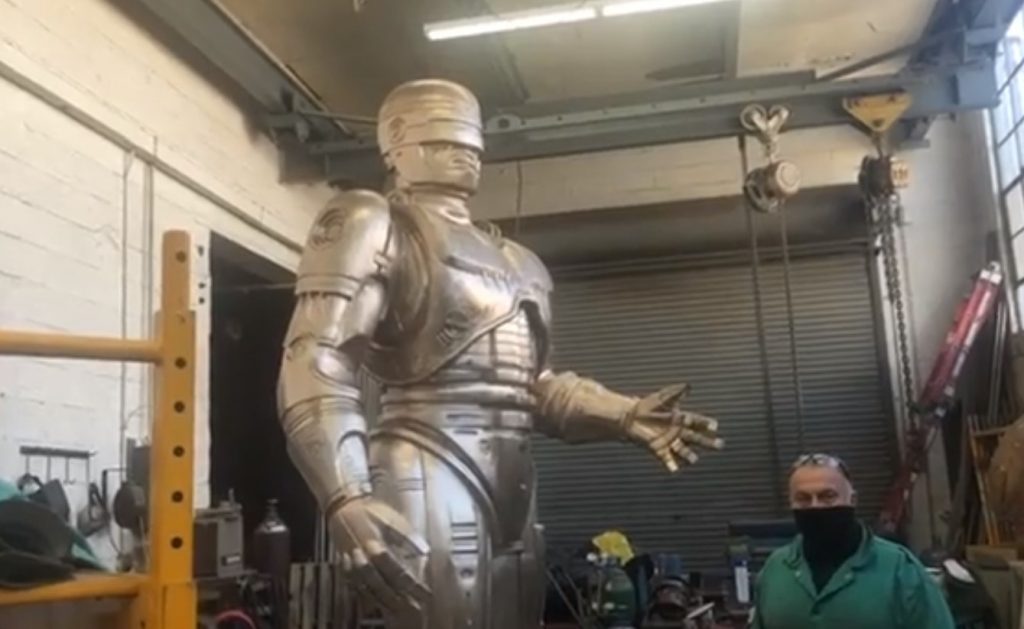 "We had to contact MGM who owns the likeness of RoboCop. It became a really long process," Walley told MLive. "We had to get the exact model made. That model had to be blown up to over a 10-foot mold. That happened in Vancouver, and Idaho. That took years as well. The owner of Venus Bronze Works went through a cancer scare. That was two more years."
Now they are currently shopping for a home for the statue which will be somewhere in Detroit. Unfortunately it was supposed to go in the Michigan Science Center in Detroit, but since Coronavirus they've had to re-evaluate where they focus their attention.
"Due to unprecedented pressures from the coronavirus pandemic, resources must now be entirely focused on our core mission of serving Michigan's students and families."