Dark Horse Comics have announced a new upcoming series in the popular "The Witcher" comics. In "The Witcher: Witch's Lament," hero Geralt of Rivia is faced with a mystery and his own mounting guilt after he witnesses the live burning at the stake of a witch he was contracted to find. Exploring the circumstances of her untimely death and the events surrounding it leads the titular hero into a world of dark secrets and terrible persecution.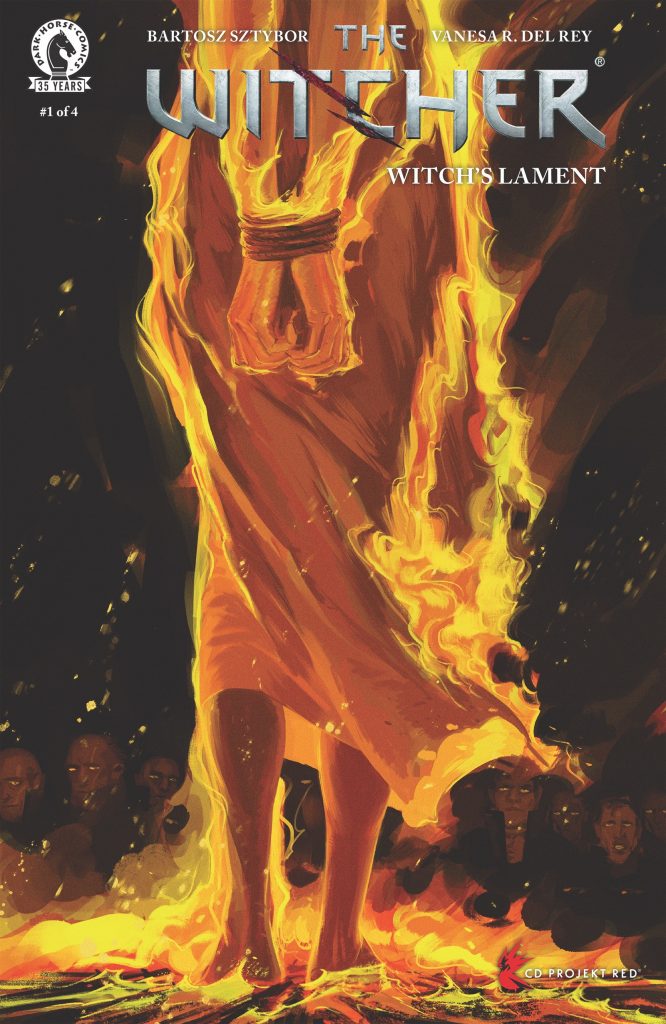 Penned by CD Projekt Red's own narrative manager Bartosz Sztybor, "Witch's Lament" will feature artwork by "Scarlet Witch" and "Redlands" artist Venesa R. Del Rey, with colors by Jordie Bellaire and lettering by Aditya Bidikar.
The new series continues Dark Horse's popular ongoing The Witcher comics, exploring the dark fantasy world of Geralt of Rivia in an anthology format of self contained stories each series.
"Witch's Lament" will have four issues, the first of which will hit retailers on May 26, 2021. The previous title in the comic franchise, The Witcher: Fading Memories, will be getting a paperback trade release on July 28th. You can preorder the trade here.