According to the Pala Environmental Department the Navajo dub of "Star Wars: Episode IV – A New Hope" will be available soon on the Disney + platform.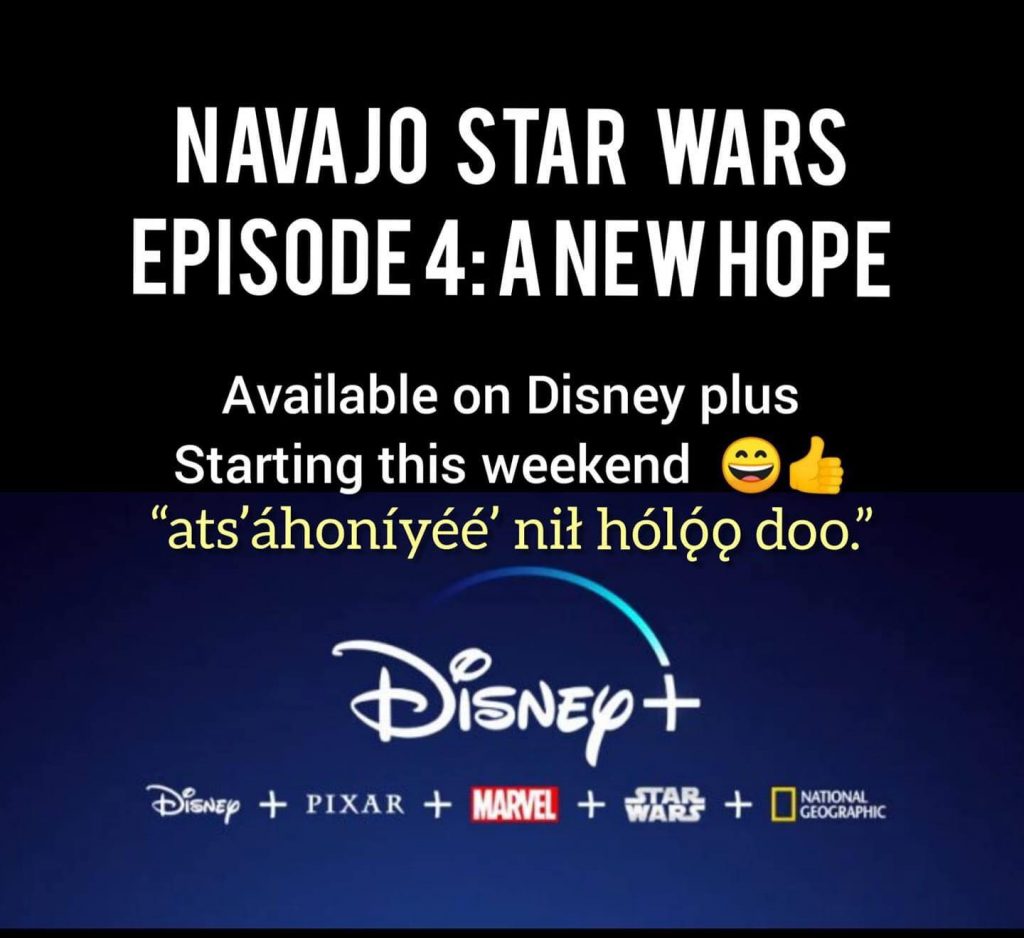 The original post they shared from Geri Hongeva Camarillo said:
STAR WARS FANS, woke up to some fabulous news!!! Starting this weekend #NavajoStarWars movie will be available to watch on Disney plus ~ also more copies to be sold on DVD available next week! #navajostrong #starwars #navajolanguage #maytheforcebewithyou #anewhope #theoriginalstarwars #liveyourbestlife

Facebook
The story behind how the movie got dubbed is an interesting one. In order to encourage their children to learn their native language Dave Nezzie and his wife Amanda kickstarted a project to dub the film in Navajo. The couple initially met over their love of the Star Wars Universe and they shared the fandom with their kids who quickly became enamored as well.
They were trying to teach their kids through regular channels like Rosetta Stone and a couple of iPad apps but nothing seemed to be interesting to them.
"Rosetta Stone has something, there's an app on the iPad, and having alternatives is what we need. Having more resources available will help us teach the language to more people."

Dave Nezzie to NPR
In the article by NPR they state that this was the first time a major film was ever dubbed in Navajo. Manuelito Wheeler who was the director of the Navajo Nation Museum approached the Navajo Nation and Lucasfilm. The rest is history. Jennifer Wheeler, Manuelito's wife and a professor of English at the University of New Mexico, Gallup, was a translator for the project. 
There were some words that didn't have a translation so they had to be more literal. Like R2D2 would be said as "the short metal thing that's alive."
We're excited to be able to watch the dub in Navajo on Disney+ as soon as this weekend. "Finding Nemo" was also translated and dubbed in Navajo but is currently unavailable on the platform.