What a time to be on a diet! I bet you're thinking the exact same thing because it's going to be hard to pass up these delicious frosted cookies. Mother's Sparkling Mythical Creature cookies come in four new mythical shapes including unicorn, sea serpents, mermaid, and dragons, dressed in the iconic Mother's icing in lavender and white with sparkling glitter sprinkles.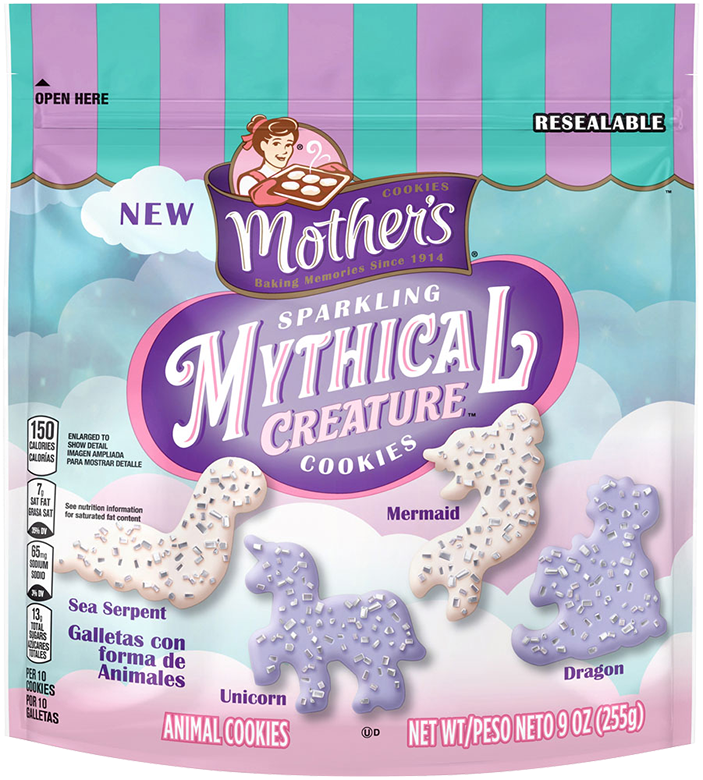 I'm going to say that my favorite cookie is probably Nessie though they are all cute designs. These cookies are now available at Target and Albertson's in a 9 oz bag for a SRP of $3.49. Starting March 8th there will be an and at 18-count multipack for an SRP of $6.99. The multipacks are great because they're portioned out and you can use them to put in your kid's lunches.
Mother's tends to put out seasonal cookies throughout the year but there's always a time for magic.