If you love He-Man and collecting nerdy merchandise, then we have some pretty cool news for you. Recently Mattel teamed up with Japanese artist MADSAKI and they will be putting out a bunch of new products with his artwork on it.
Mattel along with Japanese contemporary artist MADSAKI, today announced the debut of a new exhibition at the KaiKai KiKi gallery in Tokyo, titled "1984," which celebrates the "Masters of the Universe." The long-awaited exhibition showcases MADSAKI's new series of paintings and sculptures based on the iconic "Masters of the Universe" franchise, from the popular toy line to the classic comic book covers. 
The exhibition, which guides visitors through MADSAKI's personal journey of trying to fit in as a young Japanese immigrant in America, details how the "He-Man and the Masters of the Universe" animated series helped the artist learn English and build a bridge to American culture in 1984 when MADSAKI was new to the U.S. The exhibition also has an Orwellian tie, as indicated by the name; it presents language as the unconquerable wall faced by MADSAKI, similar to what the establishment is to personal freedoms in Orwell's novel, and presents MADSAKI's hero, He-Man, as the one who helped him break through that wall. 
"He-Man and the Masters of the Universe have held a special place in my heart for a long time," said MADSAKI. "These characters played a pivotal part in teaching me how to express myself to the world around me, so being able to channel the franchise to tell such a personal story just feels right. Its life coming full circle." 
MADSAKI x MASTERS OF THE UNIVERSE MERCH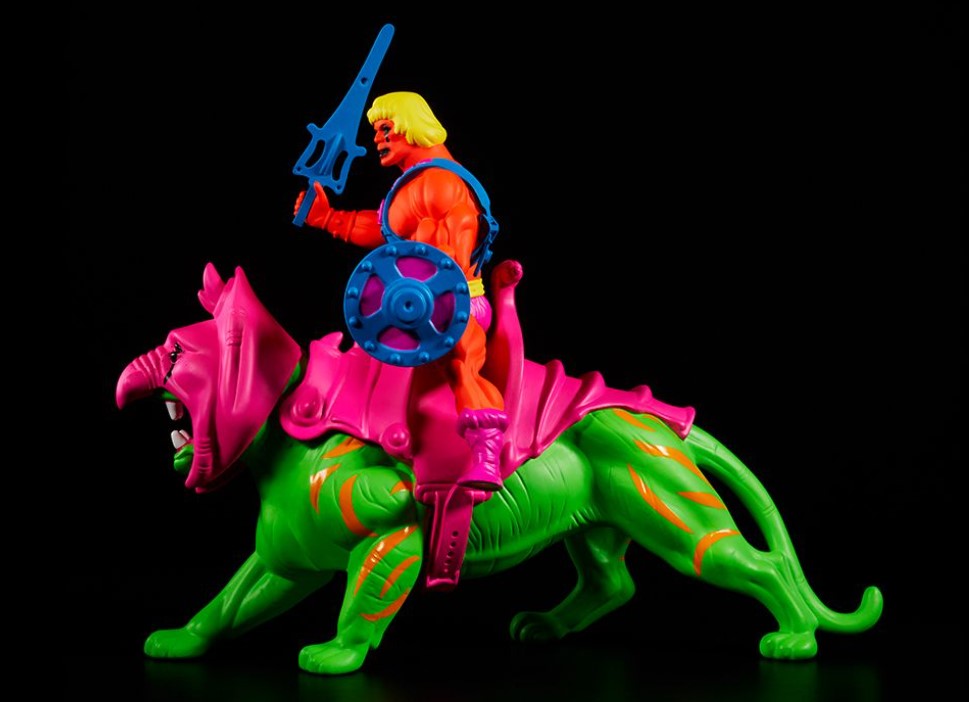 MASTERPIECE OF THE UNIVERSE – $450.00
Our team of designers couldn't wait to see the creative energy MADSAKI would bring to He-Man and Battle Cat. His signature neon colors and spray painted details, combined with a massive presence (15 inches) bring an eccentric and oh-so-collectible edge to this iconic pair.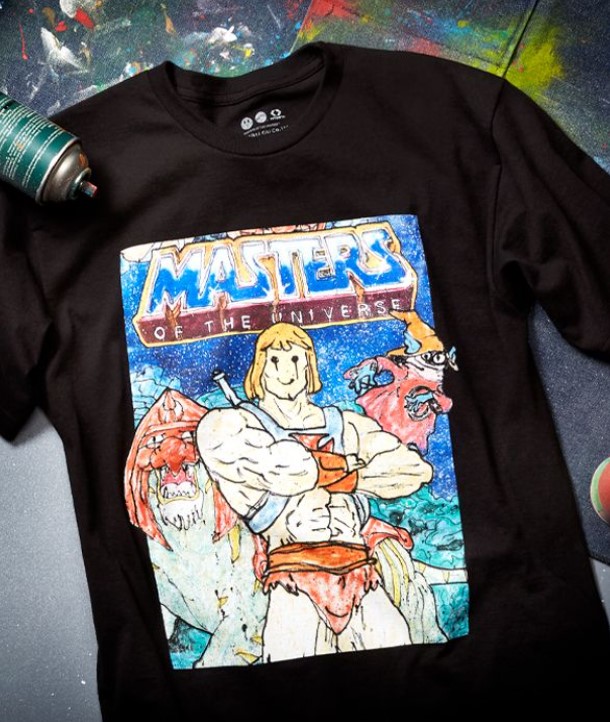 Here's your chance to wear a MADSAKI masterpiece. This iconic spin on Masters Heroes is front and center on this edgy, but super wearable black T-shirt.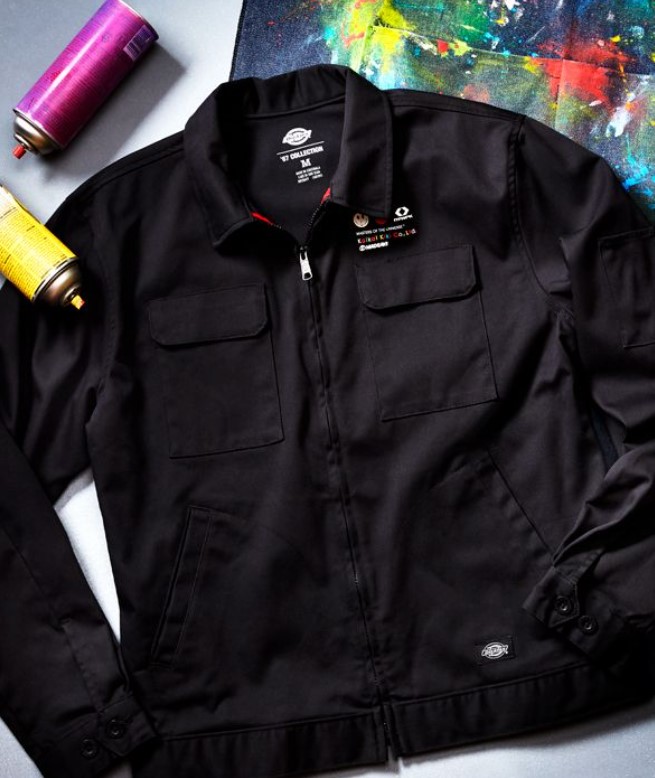 POWER SWORD NOT INCLUDED – $100.00
This jacket couldn't be more awesome or more 80s. Black satin, snap front with a MADSAKI created Masters logo on the back in neon, vivid color. It's RAD.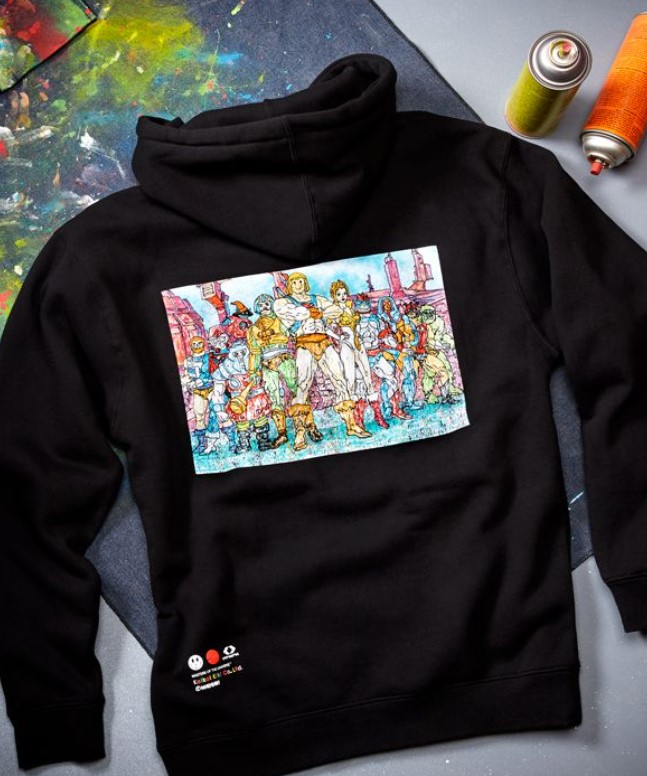 When you are the ultimate MASTER, you need to look the part. And that means protecting your long locks from the elements. With the MADSAKI-remixed Masters logo on the front and heroic warriors on the back, this hoodie will keep you warm and your hair, powerful.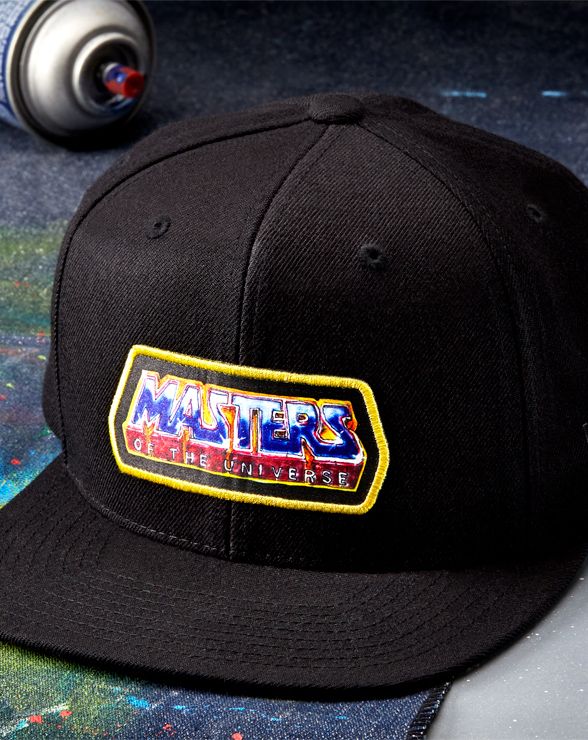 THROW SHADE LIKE SKELETOR – $50.00
What's cooler than a snapback hat? One with MADSAKI's Masters on it, of course. Filled with attitude and protecting from any shade that comes your way.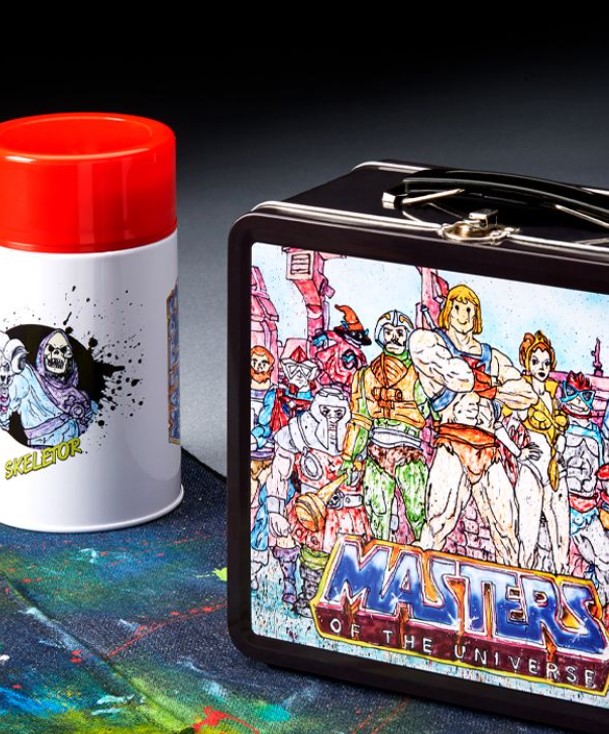 NOBODY PUTS SKELETOR IN A [LUNCHBOX] BOX – $60.00
Except when he's on a thermos trapped between a sandwich and the Prince of Eternia. He-Man and his crew will keep your lunch as cool as you'll look carrying this awesome metal lunchbox.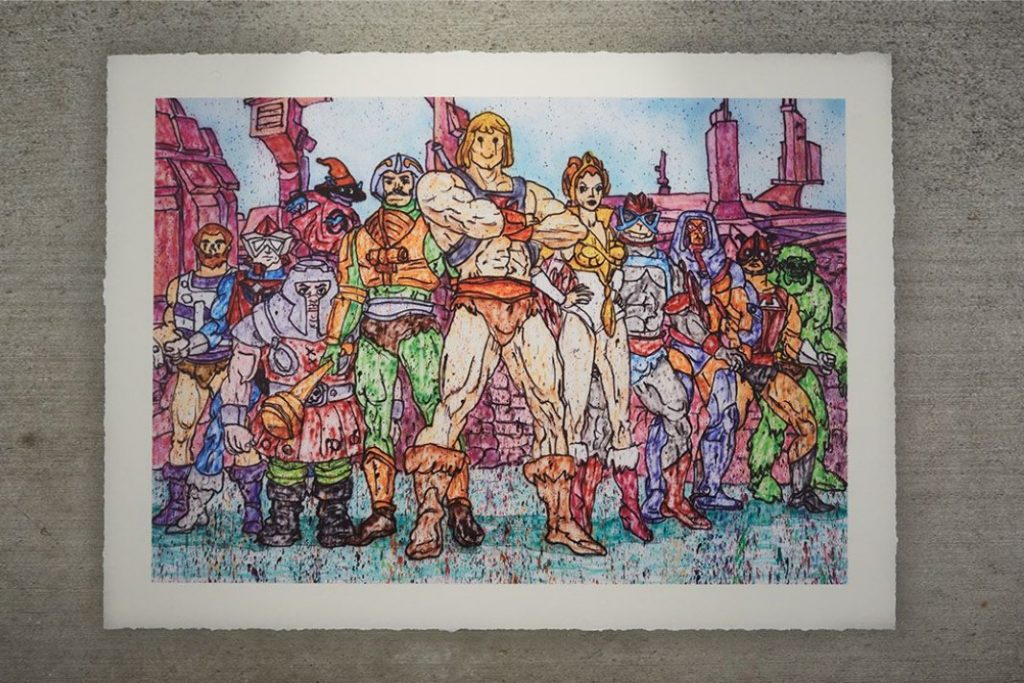 A TRUE MASTERPIECE OF THE UNIVERSE – $120.00 (EACH)
The exhibition is officially open to the public September 11 and will be on display through October 1, 2020. Visitors are encouraged to come see it, while taking special care to reduce COVID-19 infection risks and practicing social distancing protocols. To see more info about the exhibit, please visit http://en.gallery-kaikaikiki.com/. 
The merch releases for pre-sale on January 29th at am PST on Mattel Creations, Mattel's global e-commerce and content platform featuring curated items for sale, highlights of past and present creator collaborations, and offers a peek into the creative process.