In case you missed it, Bernie Sanders has become the freshest internet grandpa with the cozy fashion statement he made at President Joe Biden's inauguration. The internet has gone crazy turning him into memes from all kinds of fandoms and Bernie thought that it would be a good idea to make something even better out of it. He put the meme on sweaters and put all proceeds towards charity.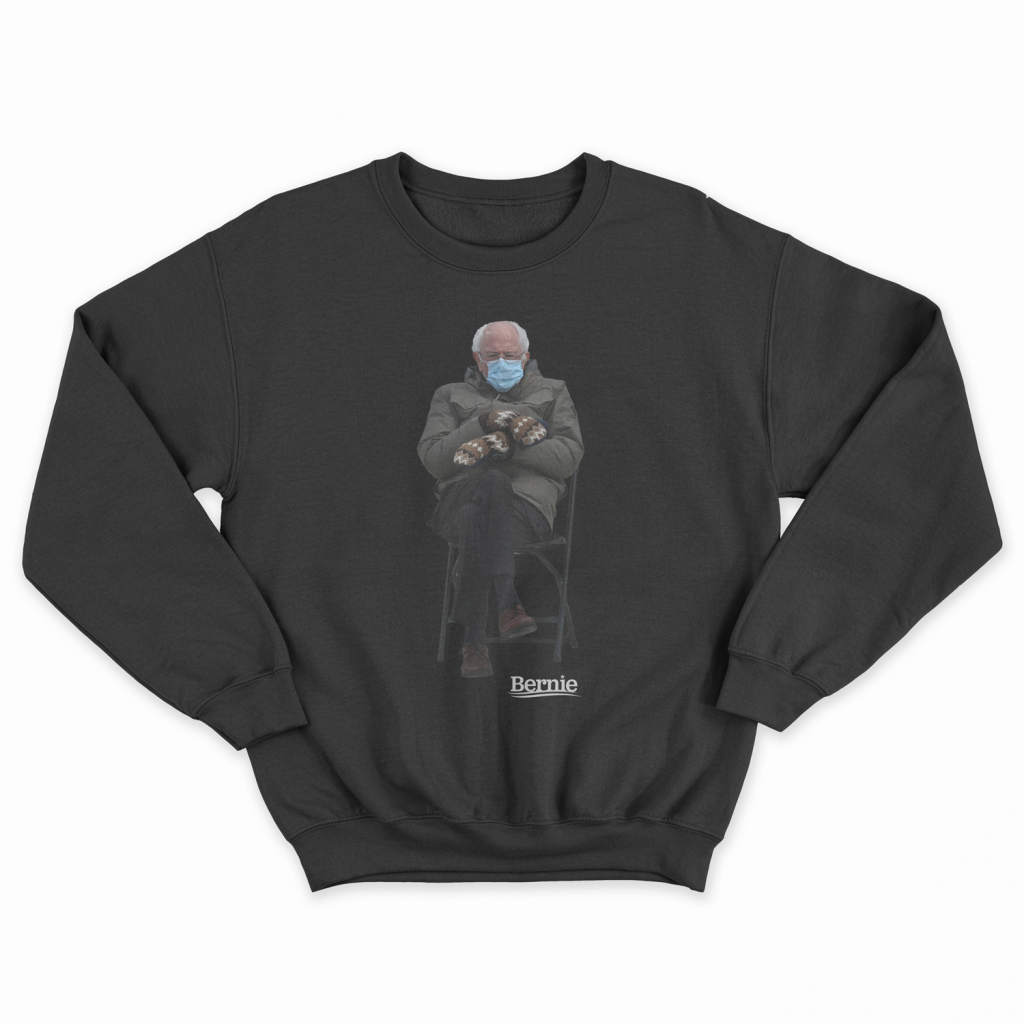 All of the money goes to Meals on Wheels in Vermont. As soon as the items were listed the sold out just like that. A note on the site reads, "Due to overwhelming demand for this item, it will be 3-6 weeks until you receive your sweatshirt."
Though all the sweaters are sold out they do still have t-shirts in all sizes. You can visit the official Bernie Sanders store here.
You can check out some of our favorites of the highly popular meme here, and order your own mitten-inspired oven mitts here.