You know those delicious dog treats you can get at places like Petsmart? Well you'll be seeing one more soon in the frozen treat section and it's a familiar brand. Ben & Jerry's is releasing new ice cream for dogs called Doggie Desserts! The best part is that it will be available at grocery stores too.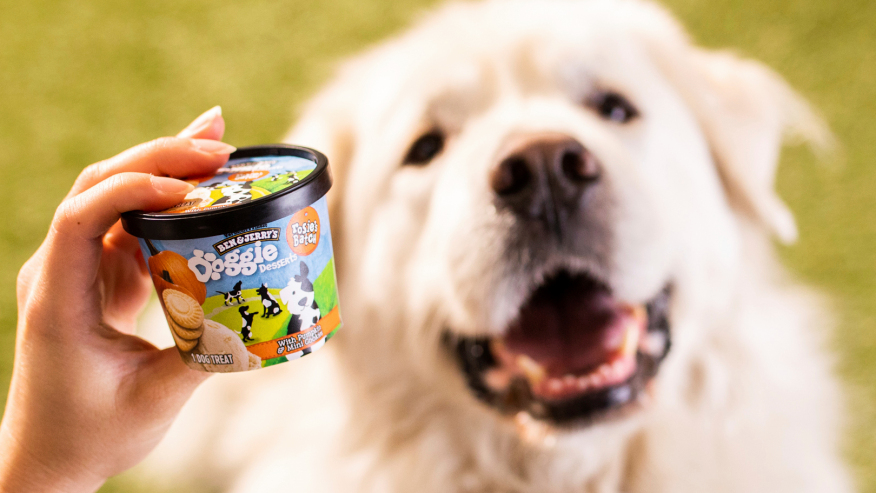 Doggie Desserts will be sold in 4oz cups and will be available in the U.S. grocery stores and pet shops later this month. They are starting the line with two flavors. Pumpkin with cookies and peanut butter with pretzels. Both are made with a base of sunflower butter and are created the same ingredients used in the non dairy human desserts. So technically you could eat it too, but your dog might get jealous.
To introduce this food to your dog they recommend putting a spoonful in a bowl and letting the dog taste it. So don't just put the whole thing on the ground and hope for the best. If you're looking for these in your grocery store they will be on the same aisle as the regular Ben & Jerry's.