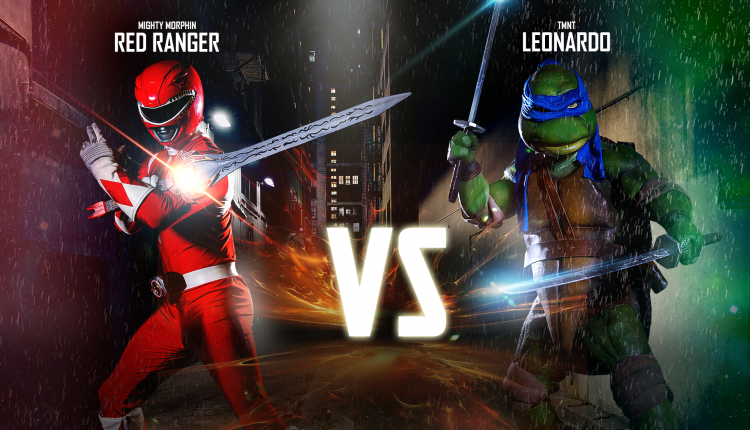 Leonardo Fights The Red Power Ranger In Live-Action Web Series
It's nostalgia time! Your two favorite team leaders from you childhood go head to head in episode 2 of "Character Select"!
Leonardo, leader of the Teenage Mutant Ninja Turtles faces off against Jason; the Mighty Morphin Red Power Ranger in their first ever LIVE ACTION battle.
Who do you think will win?
Check out the video below and find out:
Character Select puts our favorite characters from pop culture against each other to see who's the best. In episode 2, we have Dade Elza the Red Ranger and Stephen Dunford  /Michael Mittleider as the body and voice of Leonardo, respectively.
Episode 3 is in post production, so be on the lookout for the official announcement to see what characters will face each other next!
Special thank you to our sponsor; GlobalComix!
GlobalComix offers Comics, Graphic Novels, & Manga
Read amazing stories from creators and publishers around the world on all your devices.
To follow updates on the series and other awesome projects, make sure and follow Nerdbot Productions on Facebook, and Nerdbot Studios on Instagram.
Behind the Scenes of Episode 2
Prev
1 of 5
Next
Sign up to Receive the NERDBOT News!