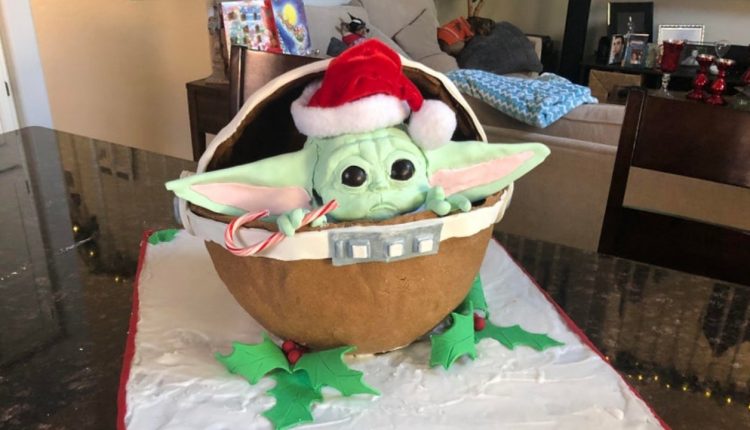 If you've worked with gingerbread, you know how difficult it can be. I give mad props to those who are gingerbread masters. I've found one that I would like to share with you today.

Darth_Diink on Reddit has posted a very cool baby yoda in a pod gingerbread creation that is just awe inspiring.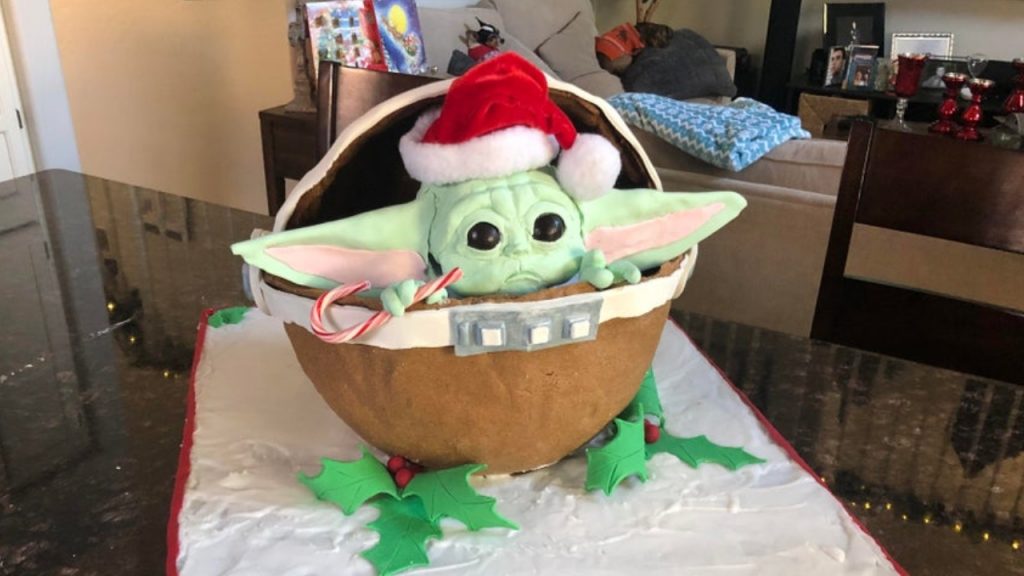 The process for this was intense. First of all that baby Yoda is made with fondant. That stuff is not forgiving and can be very difficult to work with.

Darth_Diink posted the entire process of creating this little guy in this post here:
---
"Hey everyone! So every year my mom and I make a gingerbread house better than the previous year, it's sort of tradition now! Last year we made Nakatomi Plaza from Die Hard. This year we got into the Mandalorian and decided we had to do a Baby Yoda. The project took about 18 hours over the span of 5 days. This is the first time I've ever sculpted something, I quickly found out fondant is not an ideal material for sculptures as it tends to soften, slide, and crack like dough rather than stick stiff like clay. My mom baked the crib out of gingerbread, which came out amazing and I couldn't have done it without her! Hope you guys like it, and Merry Christmas!!"
---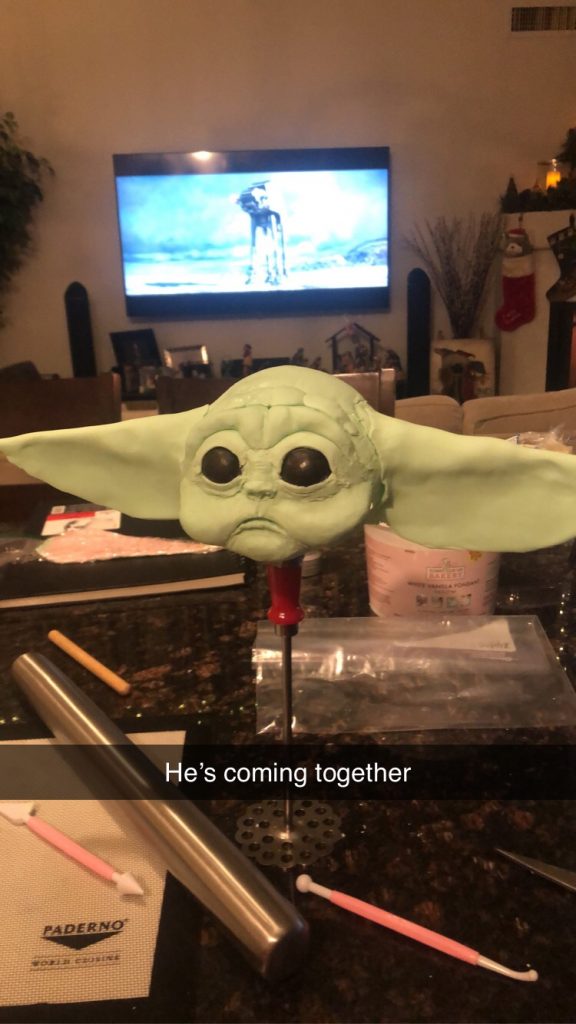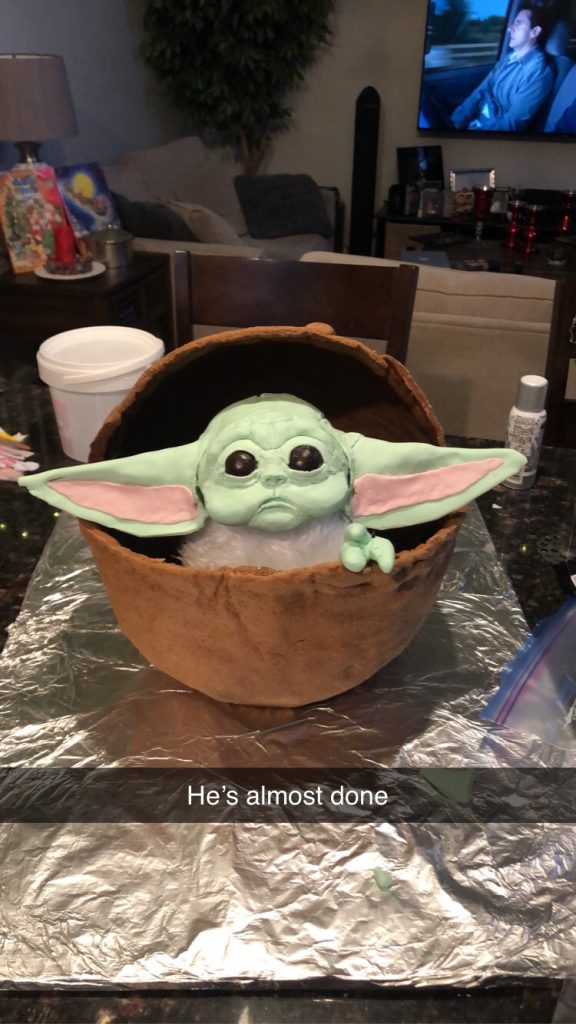 "My mom created his pod with a sturdy gingerbread recipe. She baked the gingerbread over two different sized bowls and stretched the edges while it was still warm out of the oven," Darth says.
Darth_Diink bakes gingerbread creations with his mom every year and this creation was from 2019.
Sign up to Receive the NERDBOT News!
[tipjarwp]