2020's version of Red Ryder BB Gun for "Star Wars" fans, feast your eyes on the official Amban Phase-Pulse Blaster from NERF! As featured in "The Mandalorian" on Disney+, this 4-foot long weapon is formidable, and possibly the hot-ticket item for the holidays.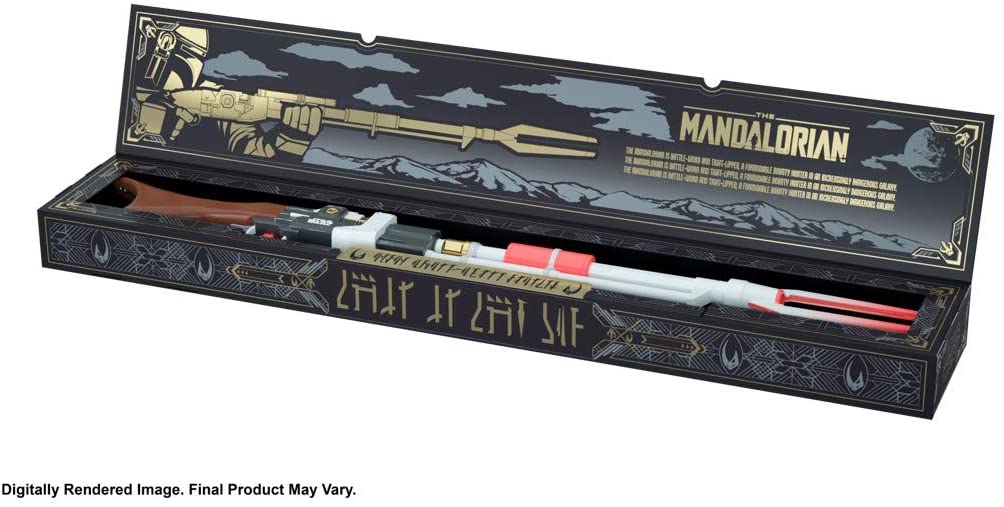 Features accurate blaster sounds and an electronic scope with an illuminated lens!
Star Wars The Mandalorian Nerf Amban Phase-Pulse Blaster measures over 50-inches long!
This series-accurate, breech-load blaster has a handle you pull back to prime the blaster and includes 10 Official Nerf Elite foam darts.
Get some respect with the Star Wars The Mandalorian Nerf Amban Phase-Pulse Blaster! Measuring just over 50-inches long, this exquisitely painted toy prop replica is one of the very best you could add to your armory.
The Mandalorian is battle-worn and tight-lipped, a formidable bounty hunter in an increasingly dangerous galaxy. Imagine tracking down bounties and battling opponents with this Nerf Star Wars Amban Phase-pulse Blaster. It's meticulously detailed to capture the look of the blaster seen in The Mandalorian live-action TV series on Disney Plus. It measures an awesome 50 1/4-inches long (1 1/4 meters) and comes fully assembled in premium packaging, perfect for display! It makes series-accurate blaster sounds and has an electronic scope with an illuminated lens. To fire, load 1 dart into the breech, pull back the priming handle, and pull the trigger. Includes 10 Official Nerf foam darts. Eyewear recommended (not included.) Requires 2x 1.5v AAA" alkaline batteries (not included.) Pair it with the Mandalorian's helmet (sold separately) for an unforgettable Zoom meeting experience.


Sales just launched today, on Amazon and Entertainment Earth.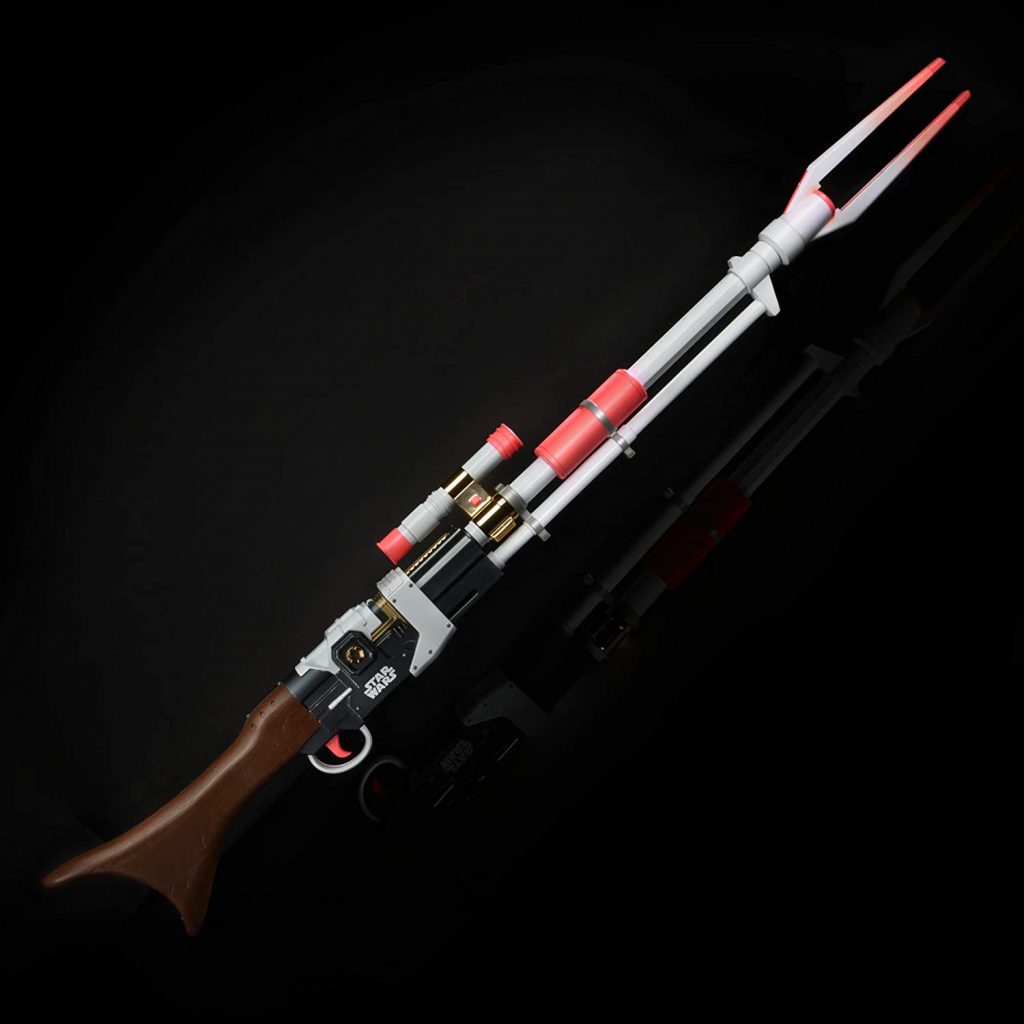 DISCLOSURE: This post may contain affiliate links. Meaning when you click the link and make a purchase, we receive a commission, which helps Nerdbot keep the lights on.