Theme parks may not be a good idea right now BUT that's no reason we can't get excited about future trips. Today Universal Studios Orlando released a short video of their new Jurassic World: VelociCoaster, and it looks REALLY slick.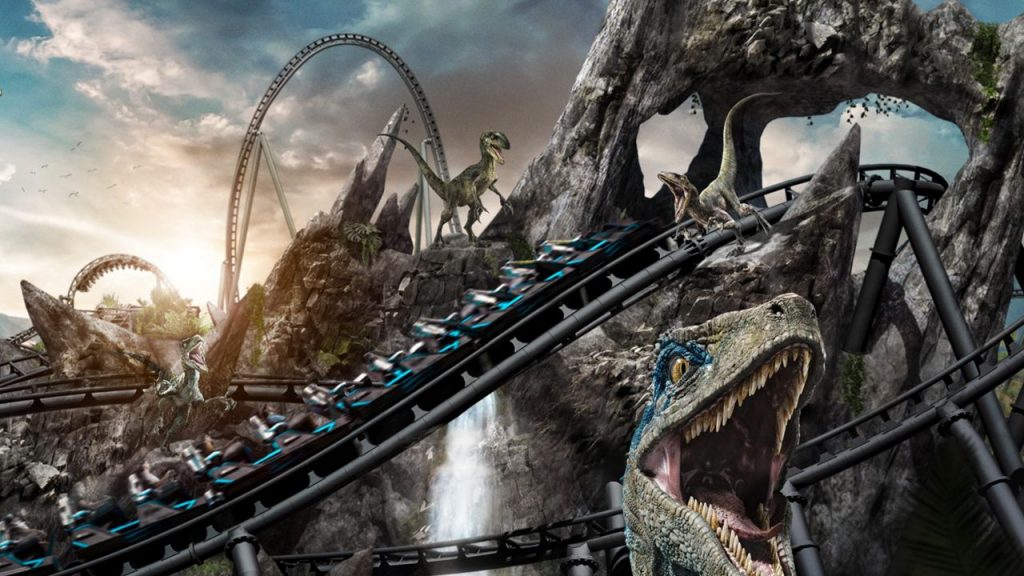 The coaster will be running in Summer of 2021 and from the looks of it, it's going to be a hot ticket item. The seating is enough to make me want to go on it and the promise of speed and dinosaurs makes it even sweeter.
Universal Studios said in a press release:
---
"Jurassic World VelociCoaster will raise the bar in extreme roller coaster design and become the ultimate experience for thrill-seekers – catapulting guests up to 70 mph and more than 150 feet in the air as they feel the rush of the hunt alongside a swift pack of Velociraptors. Designed for speed and engineered for the hunt, the coaster's revolutionary ride vehicle will send riders twisting and soaring across 4,700 feet of track as they encounter near-misses, launches, 12 heart-pounding seconds of airtime, and more – with just a lap bar restraint holding them in place."
---
It sounds scary and fun! Are you excited for the new ride? What's your favorite ride at Universal Studios? Let us know in the comments!