Hold on to your hats because a giant rat was just found in a drain under Mexico City. Don't worry too much though. Even though this rat is very large- it's also not real. In fact it was a Halloween prop that had been washed away in a storm a few years ago.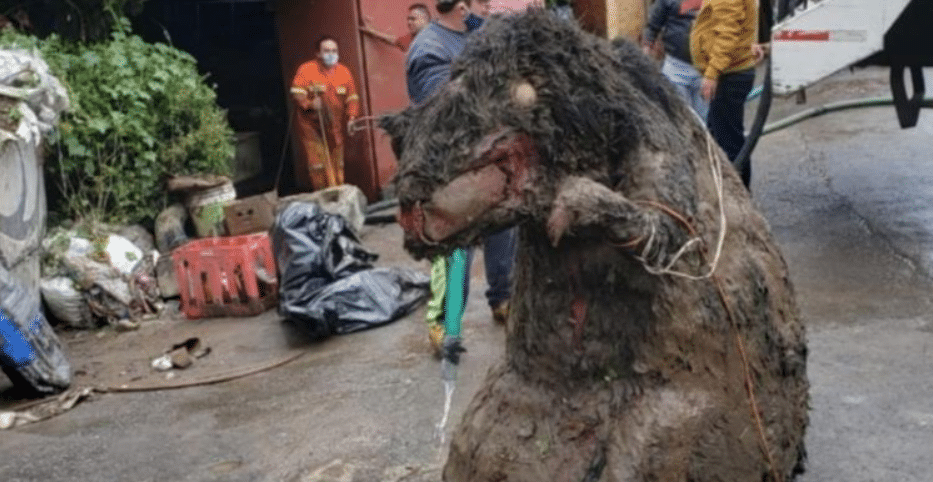 Many passersby were terrified of the thing until they realized it wasn't moving. Apparently it had gotten washed away and was stuck in a labyrinth of underground tunnels. As crews were cleaning 22 tons of trash from Mexico City's drainage system, they came across the creature feature.
According to Fox8, a woman named Evelin López came forward saying that it was hers. She said that she had even asked for assistance finding the prop after it had gotten washed away in the first place but no help came. She hasn't yet decided if she's going to keep the found prop or not. But it does make it much creepier and realistic since it has been living in a sewer the past few years. To be fair however, it can't smell good at this point.