If you grew up anytime in the last 40 years, you've probably heard of the "Tony Hawk's Pro Skater" (THPK) video game series. And if you've seen any popular movies in the last 20 years, the name Jack Black likely rings a bell. You may not think the two are connected — but that's where you'd be wrong. The actor released a behind-the-scenes video on his YouTube channel JablinskiGames.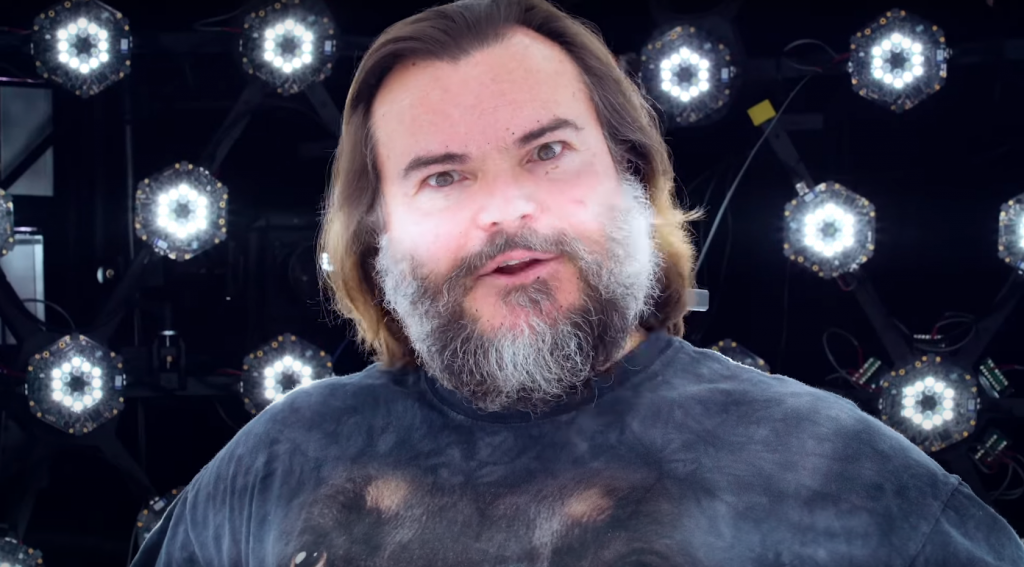 Black returns to Activision, this time for a surprise cameo! Fans of the long-running pro skateboarding game series were thrilled when earlier this year, Activision announced a remaster of the first and second "Tony Hawk's Pro Skater" games. The collection released this week.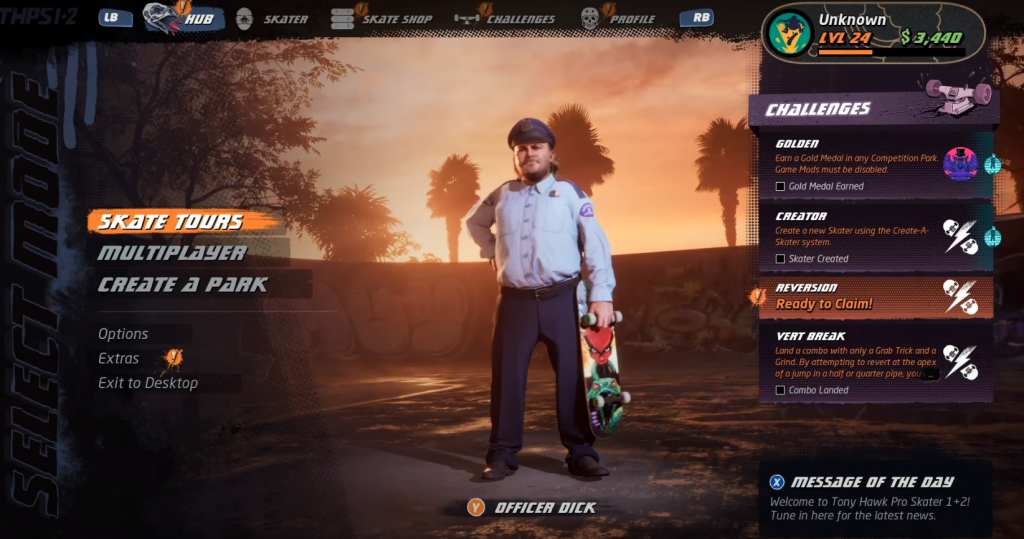 For those that have followed the games since the beginning, the character "Officer Dick" is familiar. He's a disgruntled skateboarder-hating cop (who swore revenge after being labeled a "poser" by other fellow skaters early in life) who serves as a comic foil to the player and other characters. Until the release of "Tony Hawk's Pro Skater 1+2" this week, Officer Dick was a generic character, not adopting the image of any real person. However, Activision and Jack Black teamed up to bring his likeness and voice to the remastered games.
Most of the video, posted the same day of the game's commercial release, was recorded months prior, during the game's development. Black shows up at the Activision studios to participate in a costume fitting and motion-capture session for the "Officer Dick" character. The video doesn't show the actor in the sound booth, but we hear his voice later in the game footage.
In between takes, the actor chats with the crew, casually asking which of them has been with the game studio the longest. One woman steps forward, answering "20 years", but in a MASSIVE flex, Black raises his hand and replies, "1982. Activision. 'Pitfall' commercial. Been workin' for Activision for…comin' up on 40 years." #humblebrag much, Jables? We find out that it was the actor's first real gig, and the reason he was inducted into the Screen Actor's Guild. Who knew?
Soon afterward, the video cuts to actual footage of the game. Black, playing as Officer Dick, can be seen absolutely shredding on several of the game's levels. Through his "Jablinski" face-cam persona, he explains that he is honored to be included in the game. So much so, in fact, that he refused any payment for the cameo!
What other easter eggs and unlockables lie in wait for us to discover in "Tony Hawk's Pro Skater 1+2?" What other celebrities and skaters have lent their image to the game? Play it to find out!

"Tony Hawk's Pro Skater 1+2" is out now, on PlayStation 4, Xbox One, and PC.