You know what I haven't seen yet in yard decorations? A mermaid skeleton! And you know what Amazon has right now? Exactly that!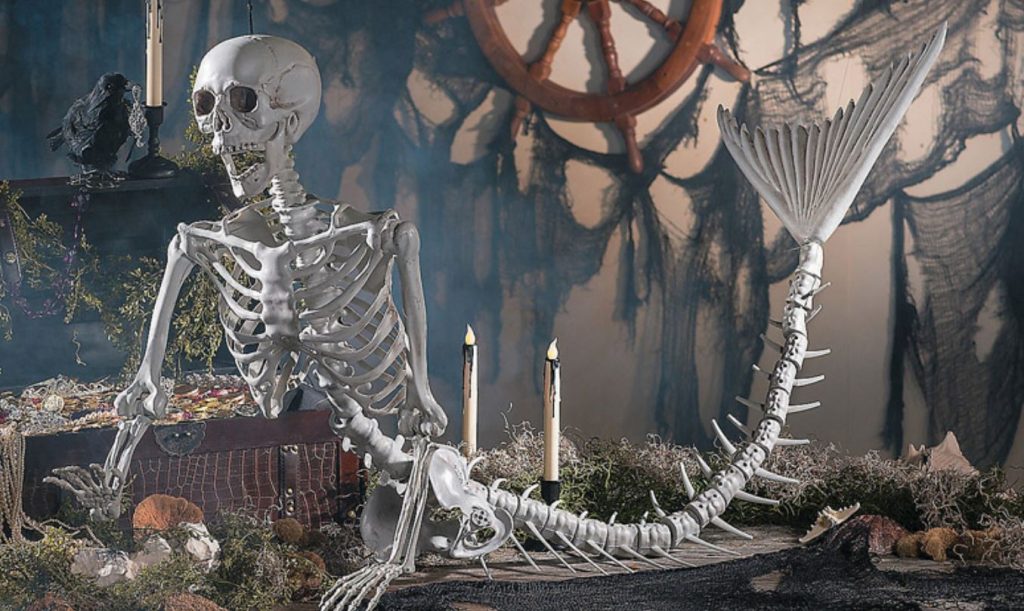 What could you do with a mermaid skeleton you ask? Well why not do a really cool under the sea theme? Or you could do a pirates theme and get some smoke machines. A sunken ship yard for Halloween would be really cool!
You can check out the listing for this on Amazon by clicking the link here. And if you end up getting one and using it for decorations, make sure you email us a picture!
DISCLOSURE: This post may contain affiliate links. Meaning when you click the link and make a purchase, we receive a commission, which helps Nerdbot keep the lights on.