Remember how "Home Improvement" had a show within a show. Tool Time With Tim "the tool man" Taylor and Al Borland? Well it looks like the two are going to get together again to host another tool show. Only this time it will be a reality TV series where they host a series of episodes showcasing talented crafts men in their own workshops.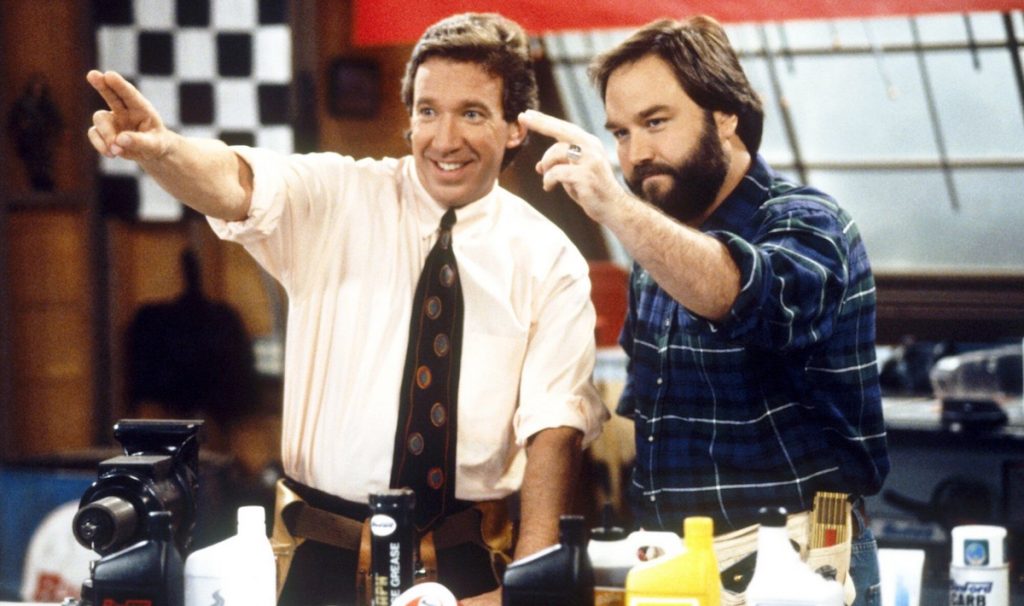 The show will tentatively be called "Assembly Required," and will have a 10 episode run in 2021 to start. Tim Allen and Richard Karn will also be executive producing the show. No word on where the show will be available.
Allen said in a statement:
---
"Let's face it — we're living in a throwaway society. We buy, break, replace… rinse and repeat. Whatever happened to repair and rebuild? There are some people who unfriend, unfollow, and dispose of anything that offends, annoys, or breaks — so I've created a show to remind people of the satisfaction and pride that comes from rebuilding something on their own. And who better to join me than my buddy from the old Tool Time days — Richard Karn! Now we're talking More Power! Albert Einstein once said, 'I'm not a genius, I'm just passionately curious.' Well, let's get curious! Even a chimpanzee would at least show interest, right? Wait, I think I just came up with another idea for the show! R-R-R!"
---
This sounds like a lot more fun than his other show that he had going on for a while. You know the one that tried to re-create "Home Improvement"'s vibe? "Last Man Standing?" I think this one sounds like a much better idea to appeal to the masses and best of all we get to see people doing really neat crafts in their own workshops.
What do you think of this new show? Is it something you would watch? Tell us in the comments!