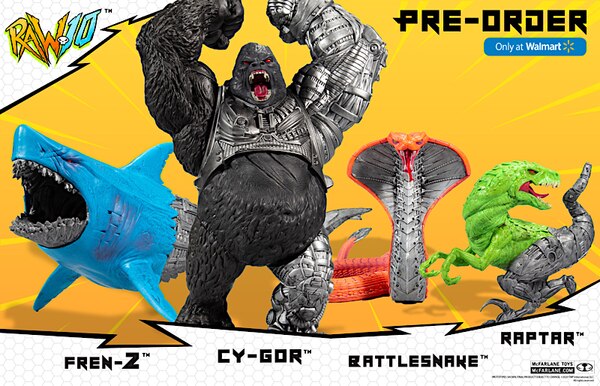 New McFarlane Toys RAW10 Walmart Exclusives Available For Pre-Order
McFarlane Toys announced a new line of toys featuring characters from their online comic series, RAW10. RAW10 stars a cast of mechanically-enhanced animal predators (Robotic Animal Weapons – R.A.W.)  including Cy-Gor, the cybernetic gorilla fans will recognize from the Spawn series. "Fans, collectors and kids alike can enjoy the new RAW10 world, upcoming online RAW10 comic series and collecting all the creatures."
Premier figures include:
Cy-Gor is a silverback gorilla with mechanical inhancemnets to his musculature and fine-tuned intellect, instincts and reflexes. The figure features moving arms, legs and head, stands about 14 inches tall and comes with a mini comic poster. The pre-order on this figure has sold out so check here for in-stock updates.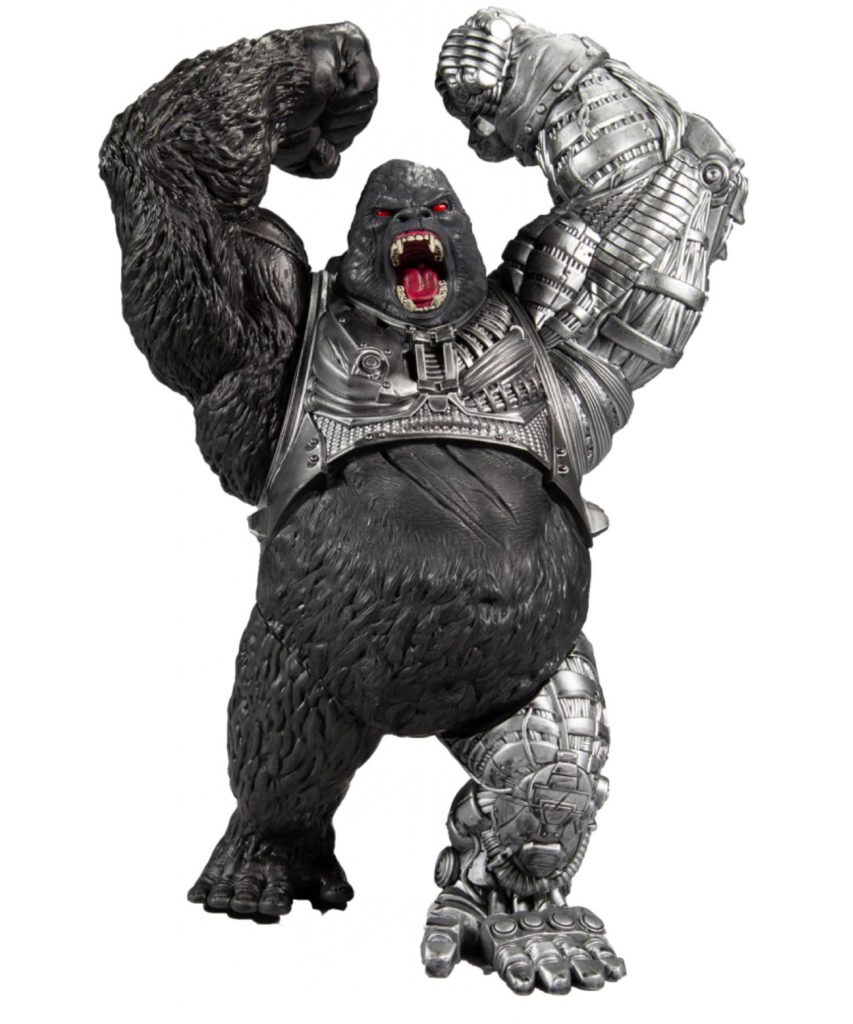 Fren-Z is a robotic shark with combined Great White and Megalodon DNA. This is a seven inch scale figure with moving head and tail. He also comes with a mini comic poster and is available here.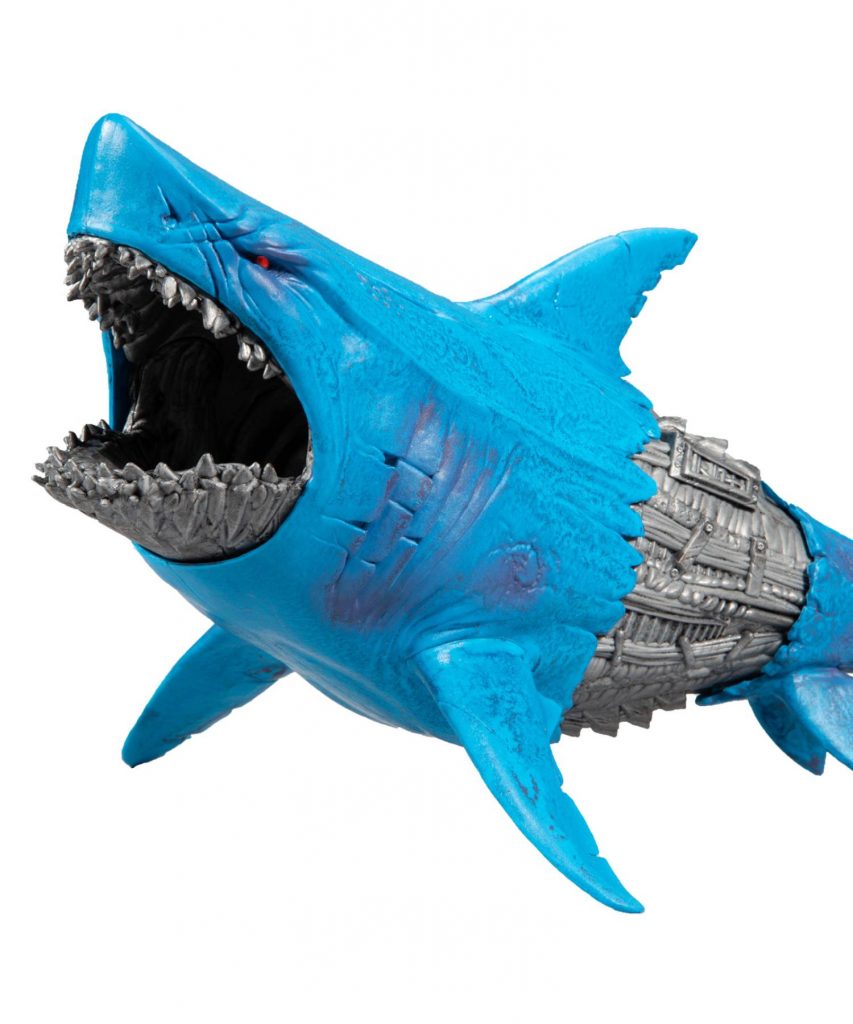 The mechano-lizard, Raptar, features moving head, arms, legs and tail and McFarlane's signature vibrant paintwork. As a slightly smaller scale figure, Raptar comes with a mini comic poster and can be pre-orderd here.
Finally, there's Battlesnake, "the product of mad science" himself. He can use his high intelligence and hypnotizing abilities to dull the senses of his enemies before striking with his techno fangs. This small-scale figure has an articulate tail, mouth and tongue, and comes with a mini comic poster. Battlesnake can be found here.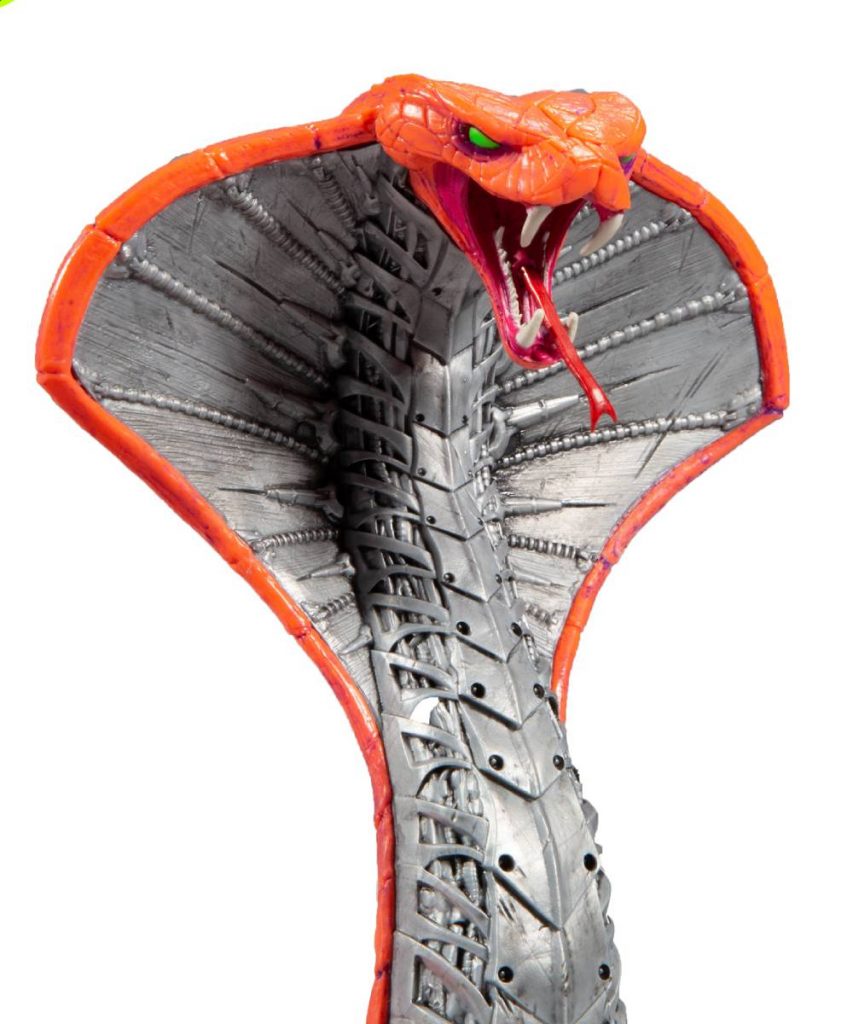 "I'm excited to get back to creating and designing creature and monster toys," says Todd. And McFarlane fans are sure to be on board with him all the way.
Sign up to Receive the NERDBOT News!